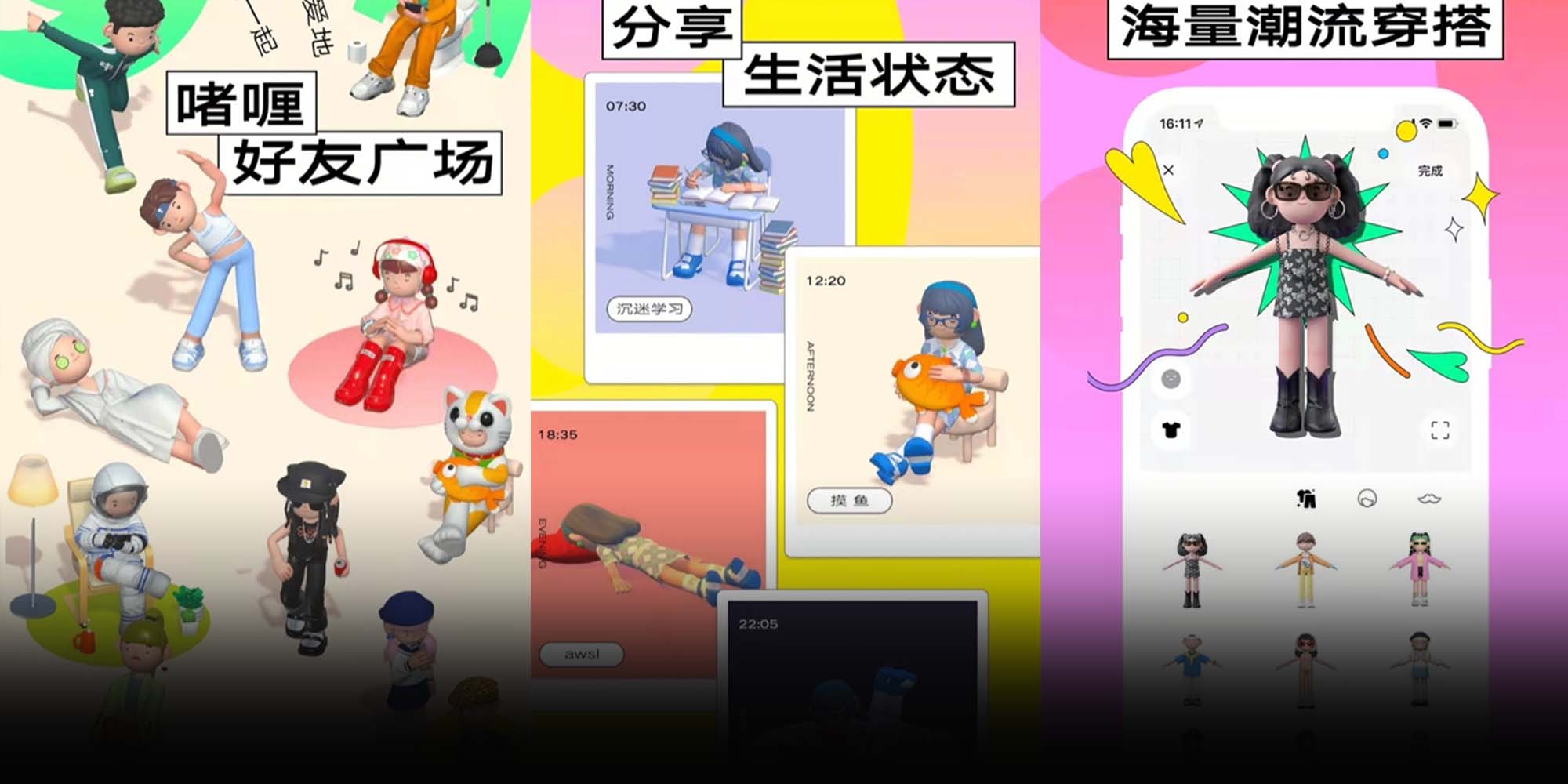 NEWS
Metaverse-Like App Pauses User Registration Over Data Leak Claims
Zheli had been downloaded nearly 2 million times on iPhone devices since it launched last month.
There are problems brewing in early metaverse applications on Chinese social platforms.
Zheli, a top social app that is popular for its use of virtual characters, suspended new user registrations Sunday after being accused of violating user privacy and plagiarizing its virtual avatars' clothing designs. However, its developers said the app was taken down to improve existing user experience, adding it faced "continuous and organized attacks," including the spread of "deliberate disinformation" on other platforms.
Before pausing new user registrations, Zheli had been downloaded about 1.9 million times on iPhone devices since its launch on Jan. 19 and topped the free app list on Apple's iOS App Store. The app capitalized on the metaverse hype — its tagline was "reconstruct your most intimate online space" — allowing users to make customized three-dimensional characters and interact with as many as 50 friends virtually through instant status updates, photos, and chats.
But as its popularity soared, users also complained about privacy violations online, with some saying they had received calls from strangers or spam messages after registering on the app. Zheli has denied the accusations, saying the app didn't obtain unauthorized private information.

The app's developers hadn't responded to Sixth Tone's request for comment by time of publication.
Li Yuxin, a 24-year-old project manager, told Sixth Tone she started using the app last week after it recommended by friends, adding that she hadn't encountered related information violations.
"The app can provide us a new virtual playground and help me get closer to my friends," said Li. "But it is a bit monotonous, and I spend less and less time on it … I think it may find it hard to survive unless it develops new functions."
As Chinese tech giants jump on the metaverse bandwagon, experts have warned of consequences in the absence of relevant regulations. Elsewhere, some female users have complained of experiencing sexual harassment via their digital avatars in the metaverse.
Editor: Bibek Bhandari.

(Header image: Promotional images of Zheli. From @啫喱App on Weibo)