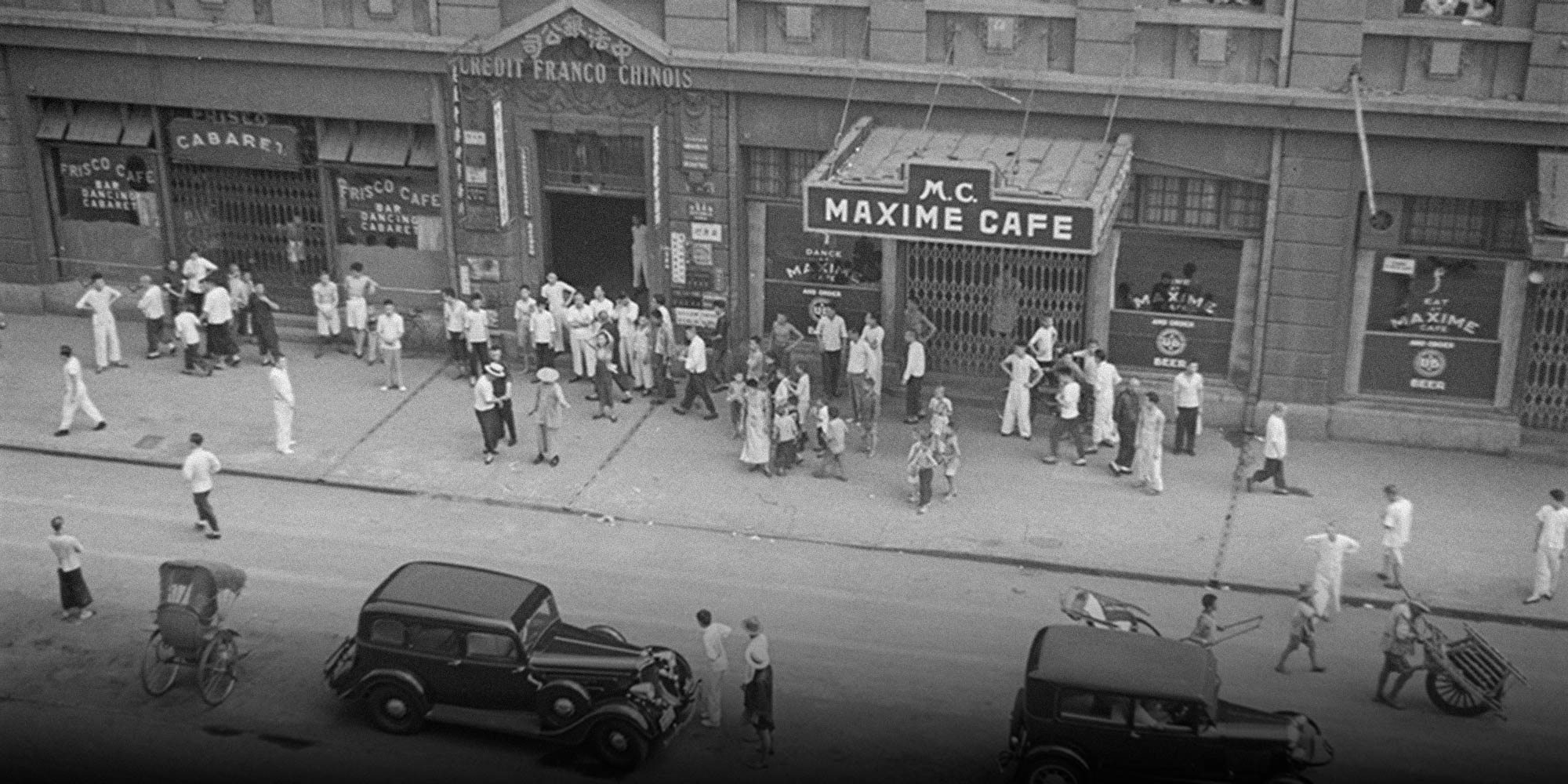 SIXTH TONE ×
China's Bean Town: How Shanghai Brewed Up a Cafe Craze
Shanghai's love for coffee began nearly 200 years ago. It never stopped.
With nearly 7,000 cafes across the city — the most in the world — it's clear that Shanghai is addicted to coffee.
According to author Cheng Naishan, coffee was popular in Shanghai even during the great famine between 1959 and 1961, when commodities were scarce. At that time, to purchase goods, one needed rationed tickets in addition to cash. To increase coffee sales, a tin of Shanghai Brand coffee came with an incentive: the buyer could be issued a ration ticket for 250 grams of sugar.
And at cafes, coffee came with four cubes of sugar and a small pitcher of fresh milk — almost a luxury at the time.
Shanghai's addiction to coffee began after 1843 when the city opened to international commerce. Westerners maintained the habit of eating four meals a day, which spurred the growth of more Western-style restaurants within the concession areas.
Founded by J. Lewellyn, an entrepreneur from the UK, the Laou Teh Kee Pharmacy was the first to sell Western-style pastries in Shanghai. The pharmacy mainly sold European and American brand medicines, as well as medical devices, cosmetics, tobacco, alcohol, and candy.
Initially, coffee was considered "cough potion," but with the promotion and popularization of Western food, this "cough potion" gradually became fashionable.
As the Port of Shanghai opened up, some restaurants, dancehalls, and nightclubs — run by foreigners, for foreigners — also began setting up cafes. After 1880, many Chinese followed their example. The first Western-style restaurant opened by a Chinese, Yi Pin Xiang on Fuzhou Road, was established in 1883.
Whether operated by foreigners or local Chinese, at first, cafes were annexes; they did not operate as independent businesses. In 1886, an independent cafe appeared in the Hongkou district of the Shanghai International Settlement, the Hongkou Cafe. It mainly served sailors. More commercial cafes began to appear only after 1920.
Most foreigners who opened cafes were French, Russian, Italian, and Japanese expatriates, including many Jews who moved to Shanghai to take refuge. These cafes were mainly concentrated on North Sichuan Road and Avenue Joffre — known today as Middle Huaihai Road, one of the city's most famous shopping streets.
The Chinese who set up cafes were mainly Cantonese. For example, the Shanghai Cafe on North Sichuan Road was opened in 1928 by Guangdong writer and leader of the Creation Society, Zhang Ziping (along with other members of the literary group).
DD's, on Avenue Joffre, was one of the most famous among the cafes of old Shanghai. It was located diagonally across from the famous Cathay Theater, where dramatic and screen actors were frequent visitors.
DD's adopted a Western semi-circular arch structure in its gate design as part of its built appearance, and inside was a spiral staircase. The street-front was full of long glass windows, and the cafe had modern facilities like toilets and telephones, as well as oil paintings, decorations, and utensils — all with a strong Western flavor.
From the 1920s to 1930s, coffee shops were not exactly affordable. According to Leo Ou-fan Lee's Shanghai Modern, DD's coffee charged over one yuan for two cups, while cake was more expensive, at around five yuan.
At the time, the salary of ordinary staff was over 60 yuan, while that of senior staff could reach 300 yuan. The monthly salary of university professors at the time was around 600 yuan, while teaching assistants made at least 100 yuan.
In contrast, workers in Shanghai barely made ends meet, with monthly salaries of little more than 30 yuan. It meant only the middle- and upper-classes had the necessary resources to spend time at cafes.
In addition to cafes, some commercially-run private gardens from the late Qing and the early Republican periods also offered coffee. This was a very fashionable activity, adapting to the needs of a variety of customers.
Red Memories
Cafes were mostly located in concession areas. In wartime Shanghai, they were not only a space for the people of Shanghai to spend their leisure time, but also played a unique role in revolutionary activities.
The Coffee Cafe, frequented by Lu Xun, modern China's most celebrated writer, was where the League of Leftwing Writers gathered. In October 1929, the first preparatory meeting of the League was held there. According to playwright Xia Yan, these meetings were usually held once a week, usually in a private room on the second floor.
Feng Naichao also mentions the Coffee Cafe in his memoires: "There were few customers, but we went often... It felt like we had the place to ourselves."
During the War of Resistance Against Japan, various national salvation associations were established in Shanghai. For example, Gu Zhizhong, the famous journalist, was part of the Teachers' National Salvation Association. Their meetings were held in secret at Chocolate Shop, a high-end store in Shanghai at the time.
Most of its customers were foreigners living in Shanghai and "upper-class" Chinese. It is quite surprising that the Teachers' National Salvation Association chose to hold its meetings there.
According to Tao Baikang, an expert in the history of the Communist Party of China, "It was actually very hard to engage in underground work, which was mainly subsidized by the funds from the party. When you went to drink coffee, you often had to wear a suit; but you didn't have money to buy a shirt, so you used a false front-piece. After going in, they would usually order a single cup of coffee and sit for most of the day."
Compared with noisy teahouses and lowly residences, cafes were relatively private. Inside, it was easy to talk — and hide.
Shanghai Coffee Factory
After the war ended, U.S. military surplus materials like coffee, milk powder, and cream were dumped into the market, resulting in a sharp increase of small cafes in Shanghai. From The Bund on Nanjing Road to Jing'an Temple were more than 30 cafes. By October 1946, there were 186 cafes in Shanghai and another 111 Western-style restaurants to drink coffee in.
After the founding of the People's Republic of China, business in cafes and bars was light. The private food and beverage industry was incompatible with the political and economic conditions of the era, which took a heavy toll on consumer demand. Bars, dance halls, and nightclubs were banned, and many Western-style restaurants and cafes were closed.
With the onset of the Cultural Revolution in 1966, eating Western food and drinking coffee were labeled "capitalist" activities. The only 13 Western-style restaurants and cafes in the city were ordered to shut and sell Chinese food instead. Only one was left standing — Shanghai Cafe.
The Shanghai Brand coffee mentioned by Cheng Naishan was produced by Shanghai Coffee Factory. From the 1960s to the 1980s, almost all coffee in China was manufactured there.
Its predecessor was Crown Produce Company, founded in 1935 by Zhang Baocun, a native of Zhejiang Province, on Jing'an Temple Road. Zhang imported raw coffee beans, roasted and processed them, and sold them to Western-style restaurants, other restaurants, and cafes in Shanghai with the registered "C.P.C." trademark. Meanwhile, Crown Produce Company also opened the C.P.C. Coffeehouse on Jing'an Temple Road.
In 1958, the "C.P.C." trademark was changed to "Shanghai Brand." In March 1959, Crown Produce Company became state-owned and was renamed Shanghai Coffee Factory, becoming the only enterprise in China with "coffee" in its name. After the Cultural Revolution began, C.P.C. Coffeehouse was renamed Shanghai Cafe.
Amid the shortage of resources in the '60s, Shanghai Coffee Factory began producing low-cost "coffee-tea." It comprised leftover coffee beans that were ground into very fine powder and pressed into square cubes with powdered sugar.
When drunk, it was put directly into boiled water, just like instant coffee. Though almost flavorless, it was still tastier than boiled water.
The old days
After the start of Reform and Opening Up, many foreigners traveled to Shanghai for business and tourism, bringing new vitality to its cafes.
The oldest cafe that Shanghainese still remember is probably East Sea Coffee, on Nanjing Road — the epicenter of dating for a generation of fashionable youth. Its predecessor was the Mars Cafe, opened by Russian Jews in 1934. In 1954, after the owner repatriated, the cafe became the East Sea Restaurant. In 1988, it was renamed East Sea Coffee, selling coffee, pastries, and other Western dishes.
East Sea Coffee served the working class, with prices in the middle and lower end. Around 1980, a plain coffee cost 1 jiao 8 fen or 0.18 yuan, milk coffee cost 2 jiao 3 fen, and the most expensive item, ice cream coffee, cost 5 jiao 1 fen. Even in 2007, the coffee sold for just 10 yuan a cup.
East Sea Coffee closed in 2007, but reopened 12 years later. It has attracted many Shanghainese, who go there to reminisce.
In today's Shanghai, new coffee shops spring up like mushrooms.. They dot the streets, shopping malls, and office buildings. Drinking coffee is no longer simply a trend to be followed; it is a way of life.
A version of this article, based on research conducted by the author and others, was originally published by the Shanghai Local Chronicles Library. It has been translated and edited for brevity and clarity, and published with permission.
Translator: Matt Turner; editors: Lu Hua and Apurva.
(Header image: An archive photo taken by Malcolm Rosholt of Rue Chu Pao San in Shanghai, 1937. From University of Bristol)