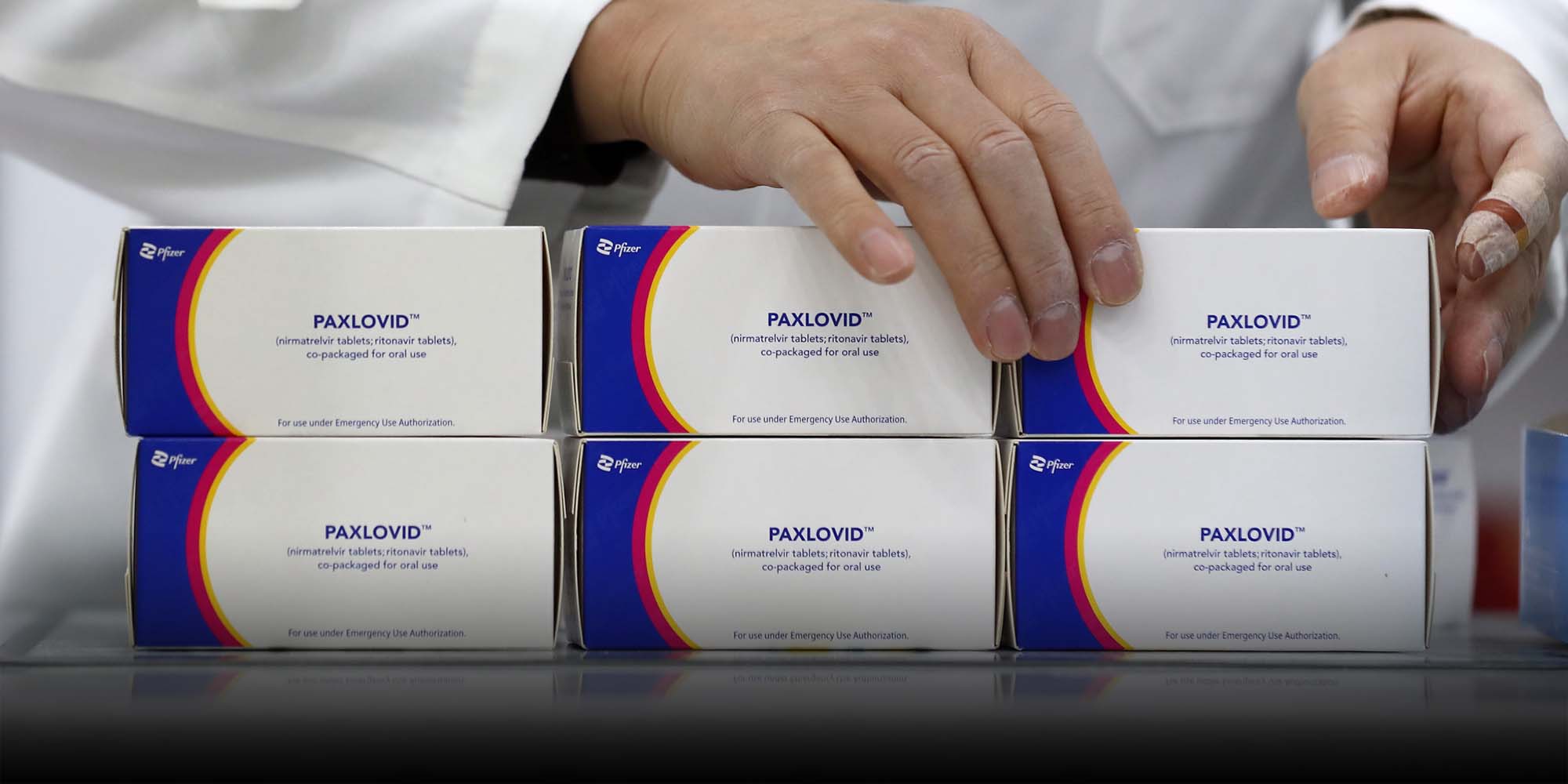 NEWS
China Grants Conditional Approval to Pfizer COVID-19 Pill
The country's drug regulators announced Saturday that they had approved Paxlovid for use on high-risk patients with mild to moderate symptoms.
China's drug regulator granted conditional approval to U.S. drug maker Pfizer's COVID-19 treatment Saturday, making it the first, and so far only, oral antiviral drug officially sanctioned for use on COVID-19 patients in the country.
The National Medical Products Administration (NMPA) said in its announcement that the drug, known as Paxlovid, will be used to treat high-risk adults with mild to moderate cases of COVID-19, including individuals with pre-existing medical conditions like diabetes or cardiovascular disease. The NMPA also ordered Pfizer to undertake further research into the drug as part of the conditional approval process.
An antiviral cocktail, Paxlovid has been shown in studies to reduce the risk of hospitalization or death from COVID-19 by up to 89%, if taken soon after the onset of symptoms.
Paxlovid is currently the only orally administered drug designed to treat COVID-19 approved for use in China. In December, Chinese drug regulators approved amubarvimab/romlusevimab, a domestically developed intravenous treatment for the disease. Although amubarvimab/romlusevimab's maker Brii Biosciences reported the drug to be 78% effective in reducing the risk of hospitalization and death from COVID-19, it must be administered intravenously, limiting its applicability relative to oral pills that can be taken at home. Chinese drug makers are also working on their own oral COVID-19 treatments, with several candidates currently undergoing clinical trials.
It remains unclear how many doses of Paxlovid China plans to procure. Supplies of the drug are limited as countries like the United States battle outbreaks of the highly contagious Omicron variant.
Previously, Pfizer, the maker of Paxlovid, licensed 95 lower income countries to manufacture and sell generic versions of the drug. China is not on the list.
The news of Paxlovid's conditional approval comes as China's regulators continue to weigh approval for an mRNA COVID-19 vaccine jointly developed by Pfizer and BioNTech.  The vaccine, which has been found to be highly effective, passed an NMPA expert review panel last year, according to domestic financial outlet Caixin, but has yet to be approved for use in the country.
China reported 40 confirmed cases of COVID-19 Friday.
Editor: Kilian O'Donnell.
(Header image: IC)