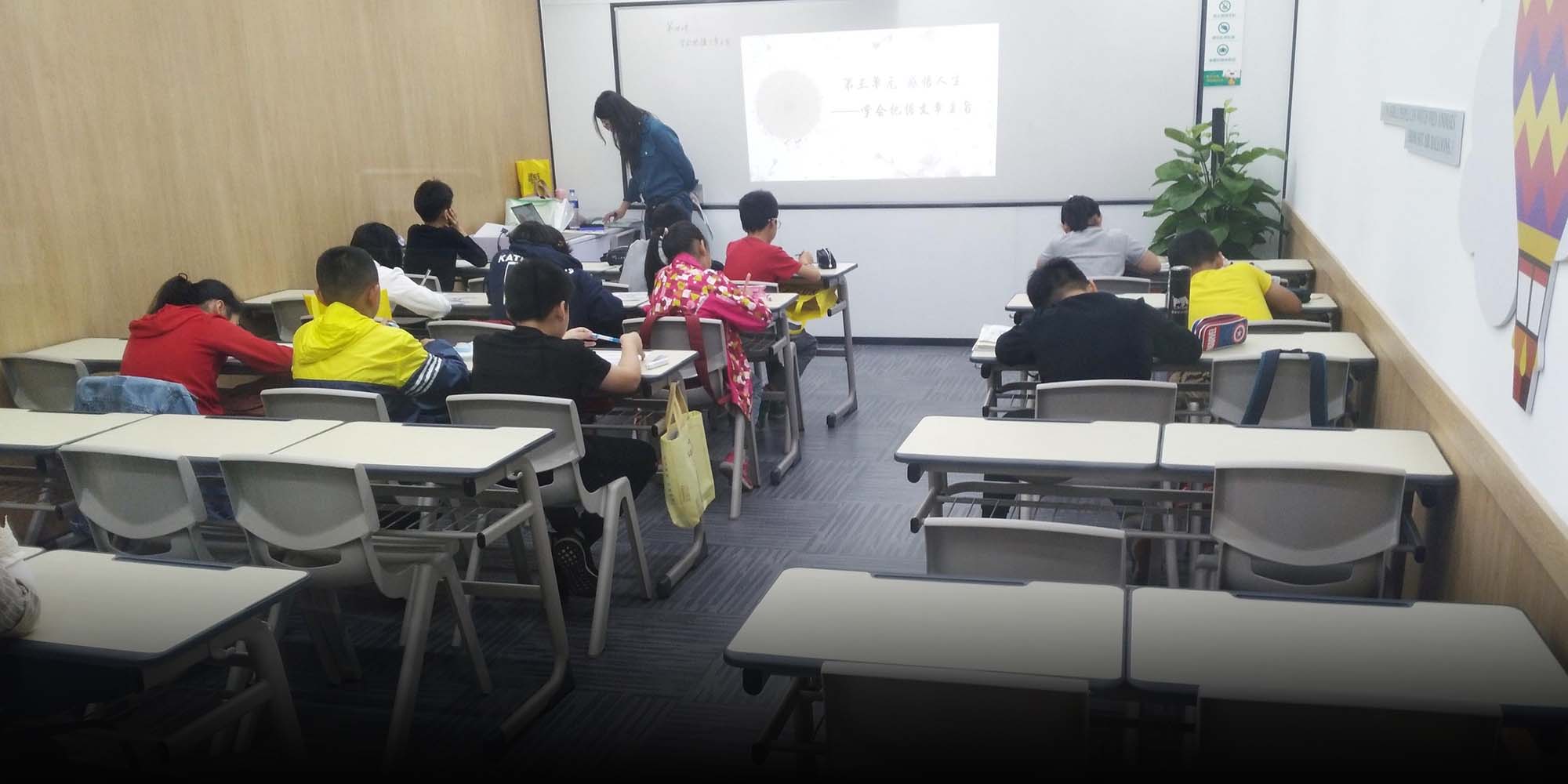 NEWS
China Emphasizes Stricter Law Enforcement on Tutoring Sector
Authorities announced plans to set up supervision departments and slap hefty fines on those violating unspecified infractions.
China's top education authority has announced plans to strengthen law enforcement to oversee the private tutoring sector amid "insufficient oversight" on ensuring the implementation of the "double reduction" policy, which was introduced to limit the academic burden on young students.
The move aims to introduce the mechanisms by the end of 2022, stipulating hefty fines and permanent bans for institutions found to be in violation of the yet to be specified rules, the Ministry of Education said Wednesday. Regarding the first of its kind measures since the tutoring ban was announced in July, the ministry added that whistleblowers who report infractions should be rewarded.
"A monitoring and supervision department will be set up, and they'll also be in charge of law enforcement," the ministry said, adding the departments will be established in locations that currently lack such units. "Staff in this department should be properly trained and qualify in designated exams."
The supervision mechanism looks to allow the public to participate in and express their opinions on relevant cases, while a review system will ensure the validity of any decisions taken by the authorities.
Chu Zhaohui, a researcher at the state-run National Institute for Education Sciences, told Sixth Tone the new mechanism aims to plug gaps arising from an absence of regulatory practices. While the measures were "possible tools to solve problems," he added, "the (mechanism) cannot address root problems."
"Only when schools can provide somewhat similar resources, when there is a comprehensive and diversified student evaluation system, and when parents feel it's not necessary to put their children into extracurricular training will the market be easily regulated without much intervention," Chu said.
A Shanghai-based online tutoring service is already feeling the heat. An administrative staff from the center told Sixth Tone there are signs that supervision of the tutoring sector will only become stricter.
"What we can do is to closely follow the policies and be cautious in every step we take," said the employee, who declined to be named. "Currently, the (tutoring) needs of local families remain significant."
Over the past months, several families and teachers have complained of difficulties in the aftermath of the tutoring ban, with parents anxious about the consequences of restrictions to their childrens' academic requirements. Some have resorted to hiring university students as home tutors, only to be warned against such actions by authorities.
Meanwhile, the education ministry stated early on that the double reduction policy proved efficient in reducing students' academic burdens and relieving parents of related pressures. In its six-month review since the policy launched, the ministry noted that in-person extracurricular training schools had decreased by 83.8%, with online tutoring services dropping by 84.1%.
"As many as 97.3% of parents were satisfied with the reduction of academic burden on their children," the ministry said.
Editor: Bibek Bhandari.
 (Header image: IC)