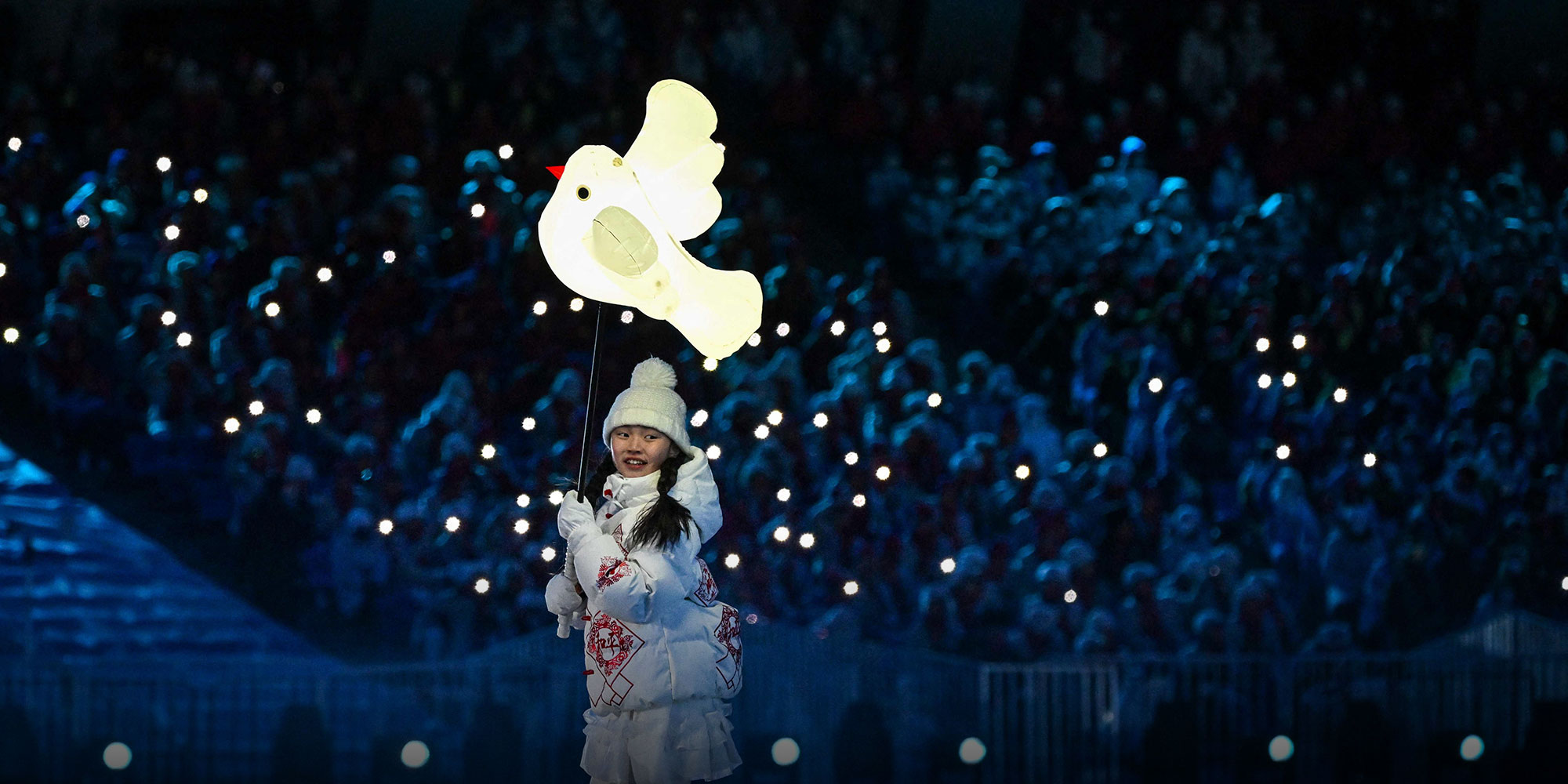 NEWS
Chinese Netizens Divided Over Winter Olympics' Opening Ceremony
While some applauded the event for its simplicity, others were less impressed.
The Olympics returned to Beijing 14 years after the city hosted the Summer Games, and though the opening ceremony Friday was attended by a much smaller audience, billions of viewers worldwide watched the event virtually while commenting in real-time.
"I want to screenshot every frame as wallpaper," one user wrote on microblogging platform Weibo, reflecting the general mood online. "This is the cultural confidence that China shows to the world," said another.
The opening ceremony of the Beijing Winter Olympics featured songs, dances, light shows, and fireworks that dazzled the Bird's Nest stadium. Directed by acclaimed Chinese filmmaker Zhang Yimou — also entrusted with the grandeur of the 2008 ceremony — the event drew parallels with the spectacles from the then Summer Games.
"The good thing about this opening ceremony is that it didn't deliberately create spectacles or show off high-tech, but it was done in moderation which reflects the general mood of the people worldwide amid the pandemic," a Weibo user said.
One of the most discussed topics on Weibo focused on the show's climax, drawing mixed reactions about the lighting of the Olympic cauldron, or lack thereof. Zhang told state-run Xinhua News Agency that his team had considered environmental factors when deciding not to incorporate a traditional lighting of the cauldron concept, unlike previous Games.
Instead, Chinese athletes Dinigeer Yilamujiang and Zhao Jiawen carried the Olympic torch and placed it in a large artificial snowflake, which then slowly drifted upward. And while that moment impressed many, some said they were expecting something grander. 
"It felt a bit anticlimactic — I feel like I watched the lighting ceremony, yet also didn't watch it," one Weibo user complained. "If it was for environmental protection, should fireworks also be canceled?"
A Shanghai resident named Zhang Ji — not related to the director — told Sixth Tone that the lighting ceremony wasn't as grand as in the summer of 2008, but people would remember the moment for its simplicity.
"You can always trust Zhang Yimou with this kind of international performance," he told Sixth Tone. "He always delivers something very Chinese and showcases China's culture from an unexpected angle."
Editor: Bibek Bhandari.
(Header image: A young performer at the opening ceremony of the Beijing 2022 Winter Olympic Games, in Beijing, Feb. 4, 2022. Ben Stansall/AFP via People Visual)