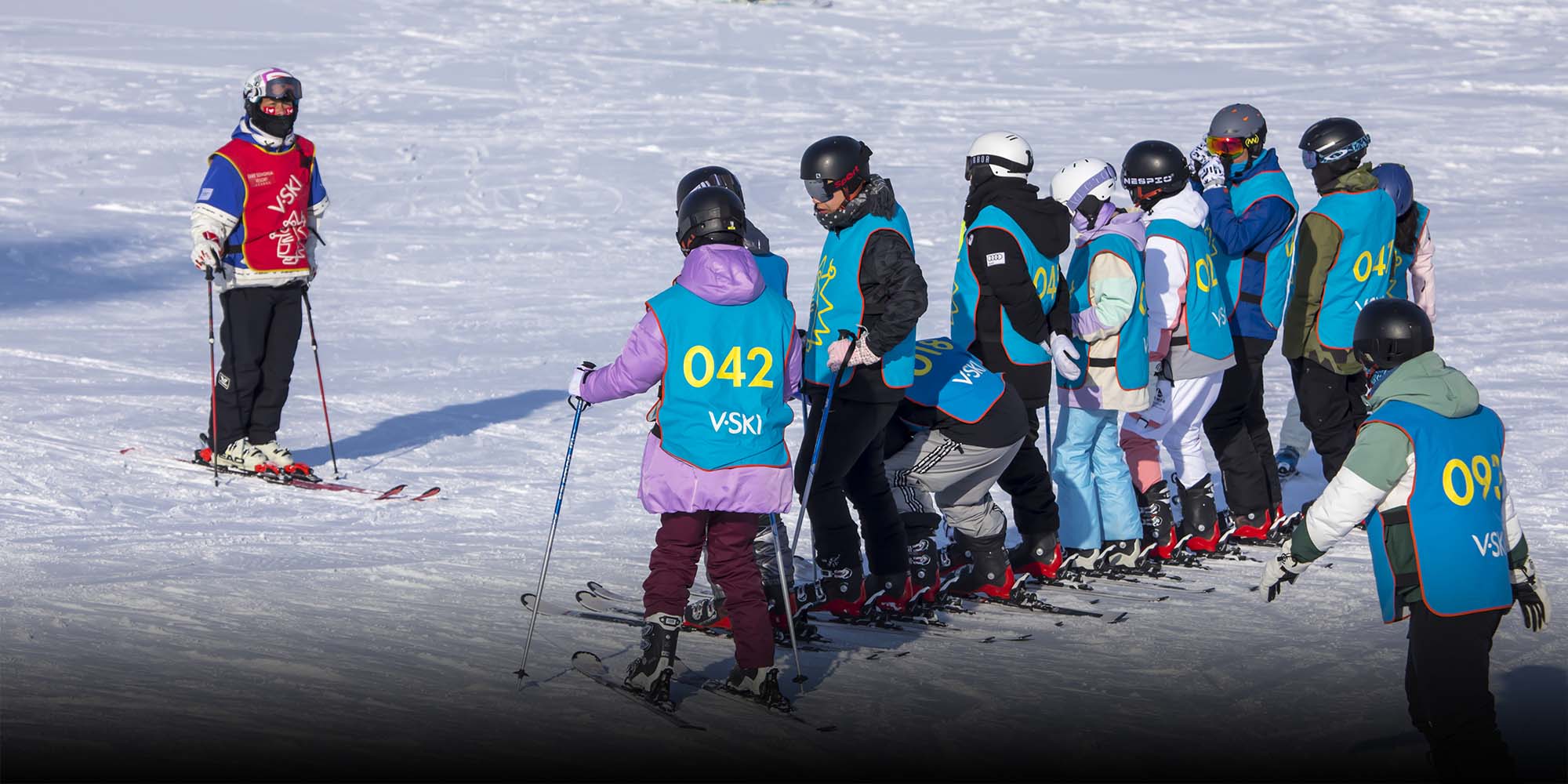 NEWS
Winter Sports Enthusiasts Pin Hopes on Beijing Olympics
While the elderly were keen on watching their favorite events, youngsters believed the Games would open up new avenues for them.
JILIN, Northeast China — For many residents in China's northeast, winter means ice skating.
As the subzero winter temperature freezes the grounds, locals like 63-year-old Sun have been skating on the icy river in his hometown of Baishan for as long as they can remember.
"It's the best outdoor sport for winter," said Sun, who only gave his surname. The retiree started speedskating in 2014 after witnessing a growing number of people participating in the activity.
In Baishan, some 1,000 kilometers away from Beijing where the Winter Olympics kick off Friday, residents like Sun said they were excited to watch professional athletes compete in sporting events they once played in their pastimes. He was particularly keen on watching speedskating and hoped young children like his grandson could excel in such sports in the future.
"I'm confident in Wu Dajing," he said, referring to the Chinese speedskater who won gold in the 2018 Winter Olympic Games. "With him in our team, we'll be the champions."
With Beijing winning the bid to host the Winter Games in 2015, officials have envisaged ambitious plans to develop related sports and infrastructure in the country, including inspiring 300 million people to partake in ice and snow sports. By the beginning of 2021, China had 654 standard skating rinks and 803 indoor and outdoor ski resorts — an increase of 317% and 41%, respectively, compared with 2015.
Young sports enthusiasts like Li Zhenduo have hopped on the winter sports bandwagon, learning to ski soon after primary school. The 17-year-old from Baishan plans to train for snowboarding in the hopes of becoming a professional athlete, adding that the Beijing Olympics has raised the prospects of winter sports in the country.
"I think we will see them getting more popular," Li told Sixth Tone. "I also hope that more parents would support their children's choice to become a professional athlete."
Editor: Bibek Bhandari.
(Header image: People learn to ski at Songhua Lake Ski Resort in Jilin province, Jan. 11, 2022. People Visual)