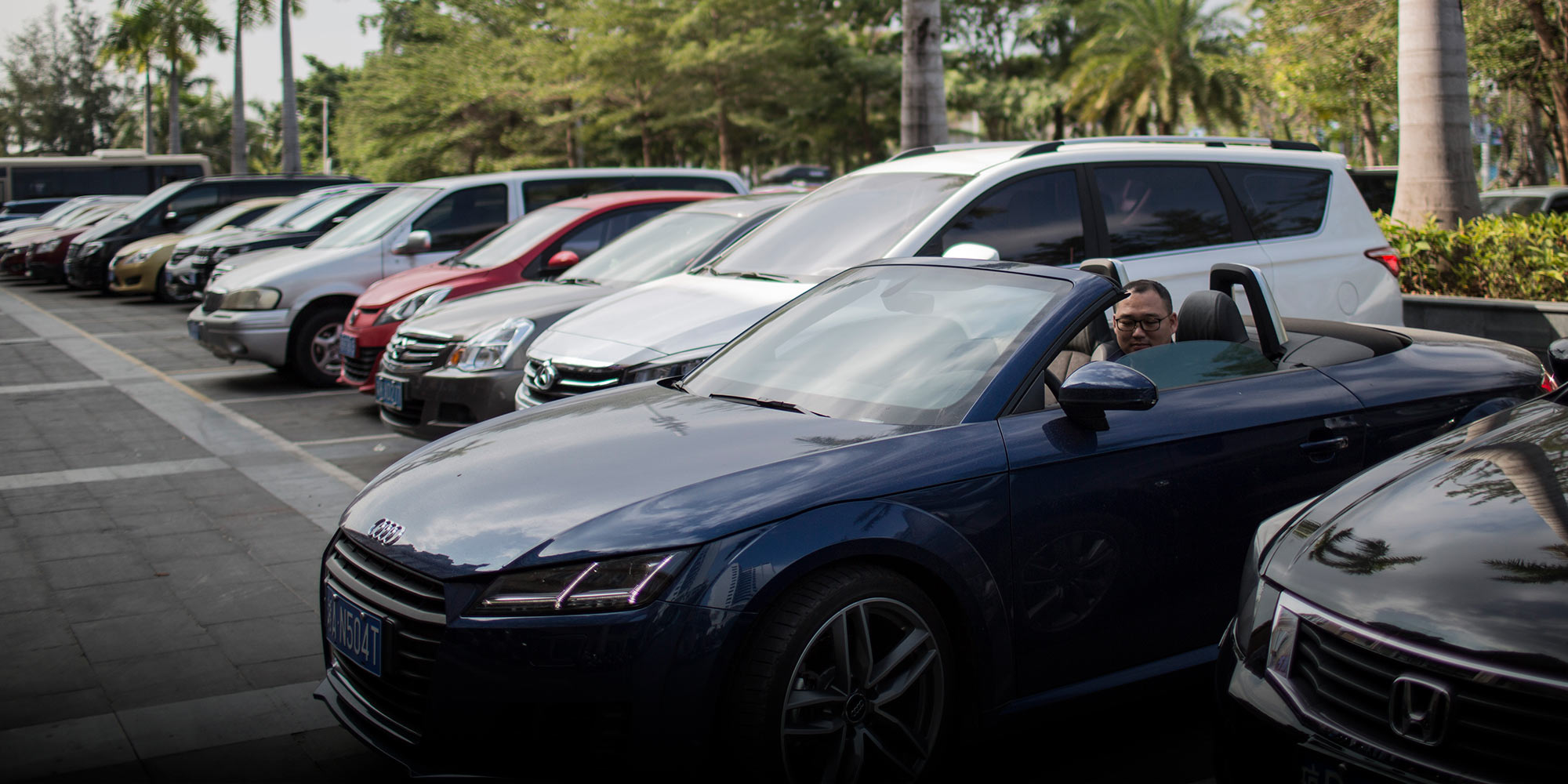 NEWS
Going Home for Spring Festival, in Rented Luxury Cars
While some wanted to avoid the crowds amid COVID-19 outbreaks, others wanted to show off their success.
Many Chinese travelers heading home for the Spring Festival this year preferred to swap flights and train for cars — specifically, luxury cars.
Forecast from leading online travel operator Trip.com last month showed that luxury car rentals during the holiday increased 63% compared with the same period last year. The majority of clients were men between 20 to 40 years, who according to the travel operator, rented luxury vehicles — including Audi A6L, BMW 5 Series, Mercedes-Benz E-Class, and Porsche 718 — to "gain face" by driving a fancy car home.
"Renting a luxury car home for the Spring Festival is a highlight for these 'laborers,'" Trip.com said in its holiday travel report, referring to internet slang used by young Chinese to lament their work-related frustrations and aspirations.
While some travelers may have rented luxury cars — already a growing trend in major domestic tourist destinations — to impress family members, others preferred hiring them to evade holiday crowds and strict travel protocols amid sporadic COVID-19 outbreaks.
Chen Yanjun, who works in a market research company in Shanghai, told Sixth Tone that he rented a Mercedes Benz to visit his parents in the neighboring Jiangsu province. The 32-year-old said he was being cautious not to take crowded transports amid the virus outbreaks, and it was also an opportunity to flaunt his success amid relatives.
"No one would ask if it's a rental car or my own," he said.
Residents renting luxury vehicles for nearby jaunts — like glamping during the weeklong National Day holiday in October — and vacationers hiring limousines to welcome the Year of the Tiger in the island province of Hainan are proving increasingly popular holiday trends.
A Shanghai-based luxury car rental manager, surnamed Xu, told Sixth Tone that his clientele included mostly high-income individuals who preferred to take out Lamborghini, Ferrari, and McLaren vehicles for the Spring Festival. Many also rented them for trips around Shanghai during the holiday.
"It's not a good deal to purchase luxury cars," Xu said, adding that a Lamborghini costs about 100,000 yuan ($15,700) per month to rent, while buying similar sports cars would cost about 4 million yuan. "They are not driver-friendly, so people might seldom use them after buying."
Editor: Bibek Bhandari.
(Header image: A view of a rental car agency in Sanya, Hainan province, 2017. People Visual)