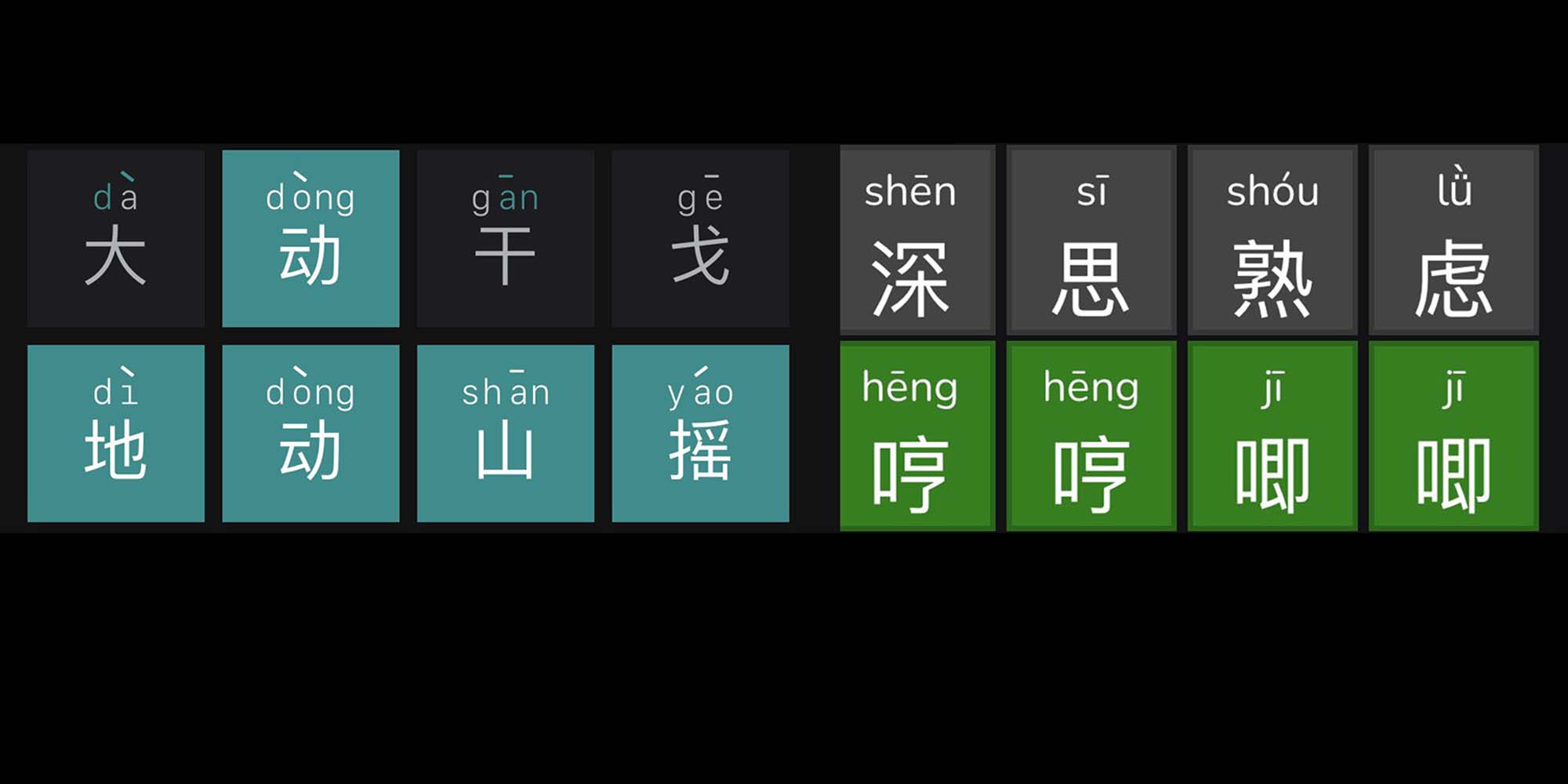 NEWS
Wordle-Like Games Slowly Gain Traction on Chinese Social Media
Many players said domestic versions were trickier and more difficult than the original English word game.
Chinese online users are catching up, albeit at a slower pace, with localized versions of the daily word game Wordle ​that has hooked social media users across the world.
At least five varieties of Wordle-like games have hit Chinese social media platforms over the weeks, which involve users guessing a traditional four-character Chinese idiom, or chengyu, in different formats. Depending on the game, players can either fill in blanks using available characters or select a more challenging path using pinyin and pronunciation tones as hints.
One of the most popular spin-offs, called "Pinyin Cai Chengyu" — translated as "using pinyin to guess the idiom" — relies on Wordle-like colored tiles to indicate the accuracy of the answers. Since its release on Jan. 19, the website had amassed just over 48,000 total pageviews as of Thursday, according to its developer Li Zhong.
"This is a simple puzzle game … heavily inspired by Wordle," he wrote on the game's website. Li hadn't replied to Sixth Tone's interview request by time of publication.
The English language word game Wordle, where players guess a five-letter word in six attempts, has captivated millions of people worldwide since launching in October. The once-daily, spoiler-free puzzle game has since gone viral, with many sharing their results appearing in green, yellow, and black squares on social media sites.
However, most Chinese versions had so far received lukewarm reception, with some players complaining it was more difficult to guess a Chinese idiom compared with English words. Meanwhile, others were more enthusiastic about the challenge, calling for developers to create an app or a mini program on Chinese social app WeChat.
"My friends and I will play this game once a new day begins, but it's a pity we can only guess one idiom a day," one user wrote on microblogging platform Weibo.
Editor: Bibek Bhandari.
(Header image: Screenshots from two Wordle-like games which involve users guessing a traditional four-character Chinese idiom.)