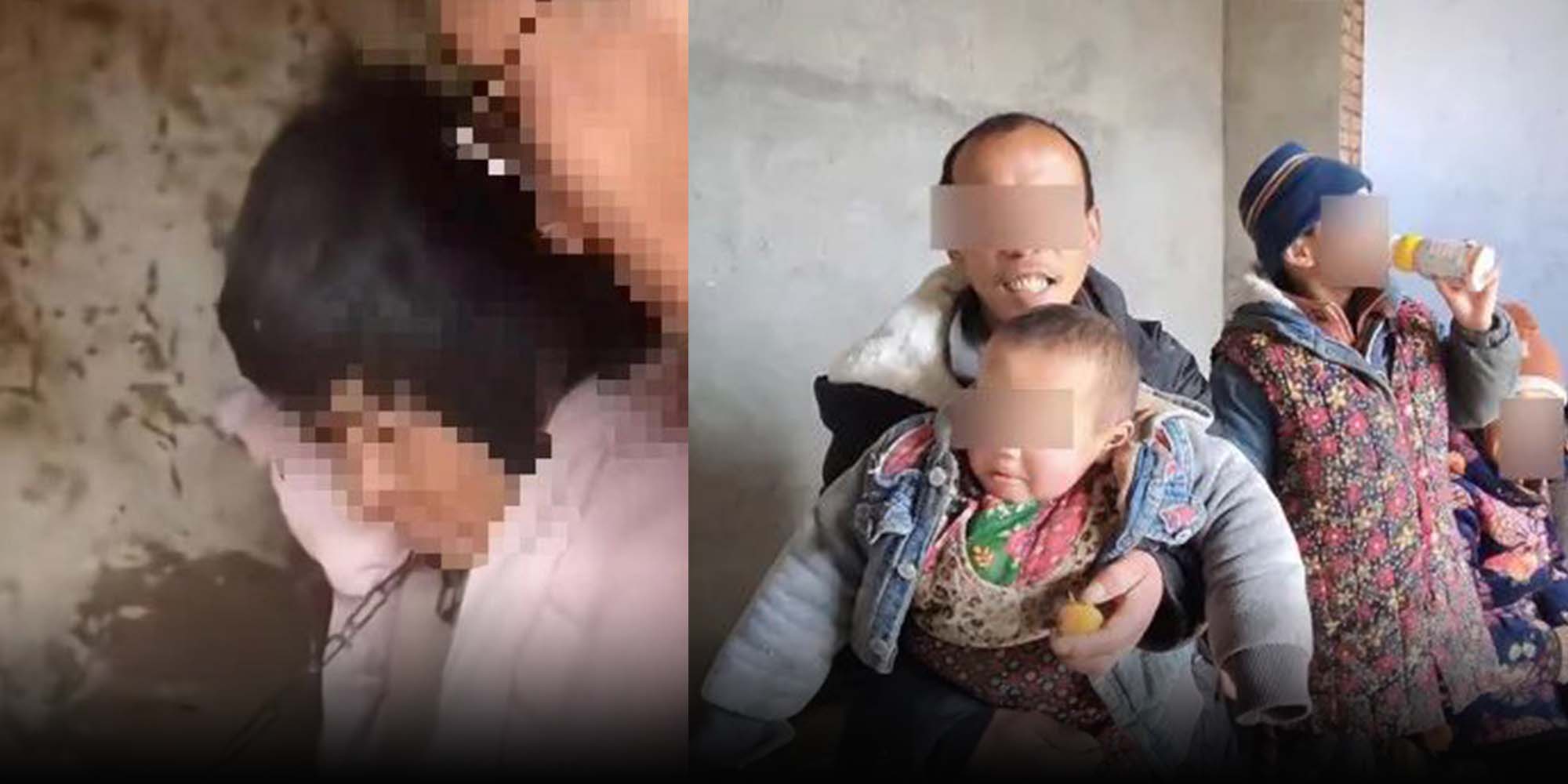 NEWS
Local Gov't Attitude Toward Woman Chained to Wall Sparks Anger
A branch of the state-run women's federation said they were following up with the case.
Just days after a man got away with a five-day detention for beating his wife on camera, local authorities in the eastern province of Jiangsu have landed in hot water for their inaction toward violence against women.
After a video of another woman allegedly being abused by her husband went viral on social media, Feng County officials said the mother of eight, surnamed Yang, suffered from mental illness, citing neighbors and family members as saying she often beat her children and the elderly. Authorities added that Yang was now receiving treatment and that they would provide the family with financial help to ensure "they have a warm Spring Festival."
The viral footage of Yang circulating on social media showed her neck tied with a chain to the wall in an area outside the main household. She is also seen having difficulty communicating.
The plight of the family had been documented by several people on video platform Kuaishou prior to the incident, with most visiting to donate clothes and food to the children. In one video, the husband is heard saying he wanted many children because "people looked down" on him for marrying at 33.
But it wasn't until Wednesday that one vlogger revealed Yang's situation, leading to speculations of abduction and domestic violence on social media, though authorities in Feng County dismissed the former claim. The local government's response further added fuel to the online furor, with the local state-run women's federation saying they were following up the case.
Sixth Tone's multiple phone calls to the publicity bureau of Feng County went unanswered Saturday.
Editor: Bibek Bhandari.

(Header image: Left: The woman, surnamed Yang, was found chained to the wall by her husband; right: Her husband and children in Feng County, Jiangsu province, January 2022. From Weibo)