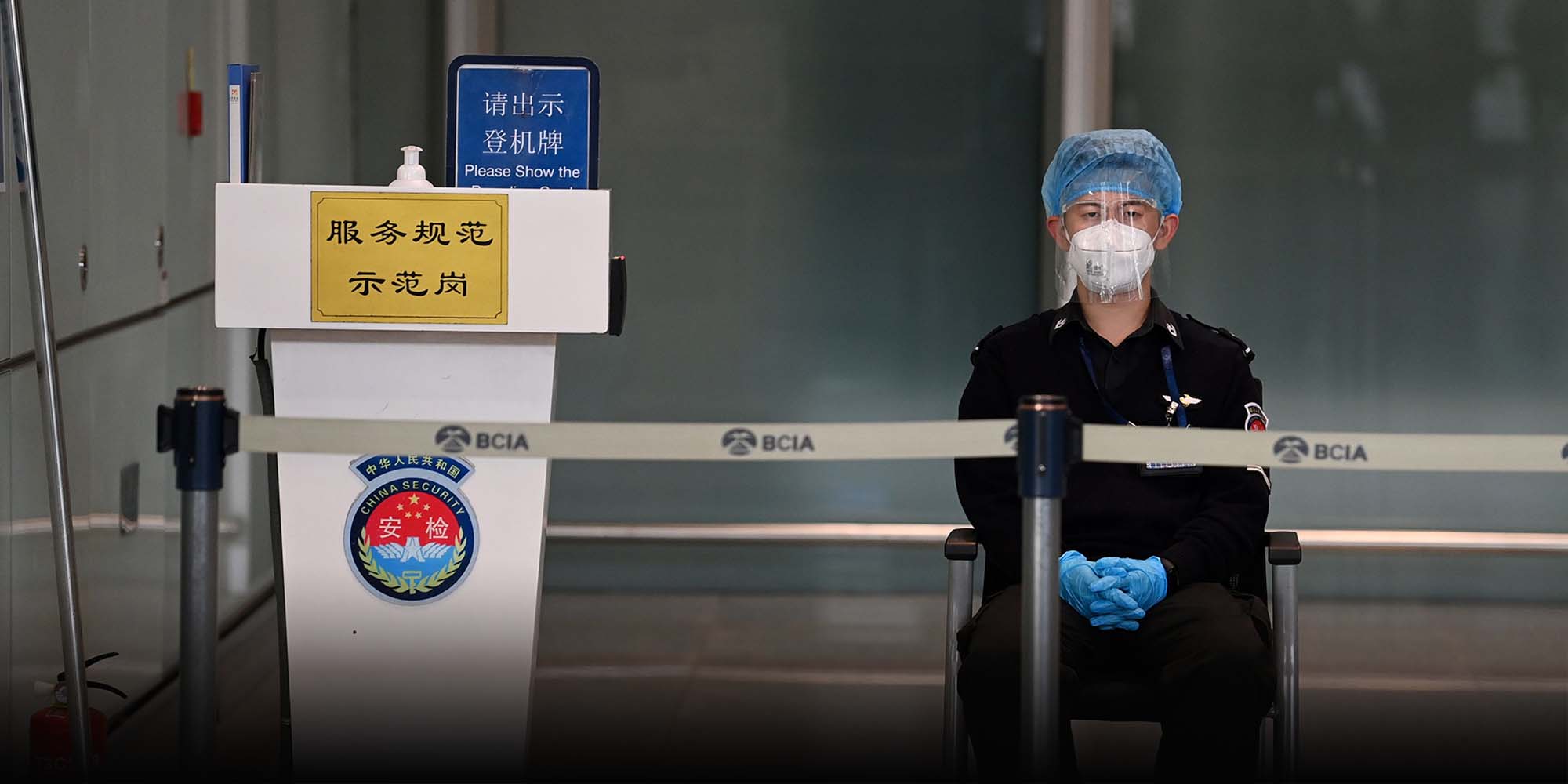 NEWS
China to Continue Strict Border Control in 2022, Official Says
The country has been largely shut off since the start of the pandemic.
China will maintain its tight border restrictions this year but avoid a one-size-fits-all approach, with authorities suggesting some curbs may likely be loosened.
Chen Jie, spokesperson for the National Immigration Administration, said Thursday that immigration agencies would in time approve entry and exit applications of those seeking to study, work, and conduct business abroad, and others coming to China for trade, science, and technology-related activities, as well as urgent humanitarian reasons. He urged people to "reduce non-urgent and non-essential cross-border movement," as global COVID-19 cases remained on the rise.
"The policies can guarantee people with necessary needs to smooth travel and help build a healthy and safe environment for the movement of Chinese people and foreigners," Chen said during Thursday's press conference.
China largely shut its border in March 2020 amid the pandemic, though some entry restrictions have since been relaxed for resident permit holders. However, its "circuit breaker" policy — the suspension of flights carrying a certain number of passengers who test positive for the virus upon arrival — and strict quarantine measures have upended the lives of many.
Chinese citizens studying, living, or working abroad have found it unusually difficult to return home, while foreigners being unable to come to China has led to a shortage of foreign talent in the country. Last year, there was an annual increase of 6.6% in inbound and outbound international travel among mainland Chinese, though that figure for foreigners dropped by a whopping 65.9%, according to the administration.
Zhang Wenhong, a renowned infectious diseases expert based in Shanghai, said earlier this month that "the risk of imported cases should still be very high for the next six months," as the highly transmissible Omicron variant was spreading rapidly across the world. China has so far reported local COVID-19 cases involving the variant in at least 11 cities, while the number of daily infections has dipped to double digits.
Editor: Bibek Bhandari.
(Header image: A security guard waits at the arrivals hall of Beijing Capital International Airport in Beijing, Nov. 6, 2020. People Visual)