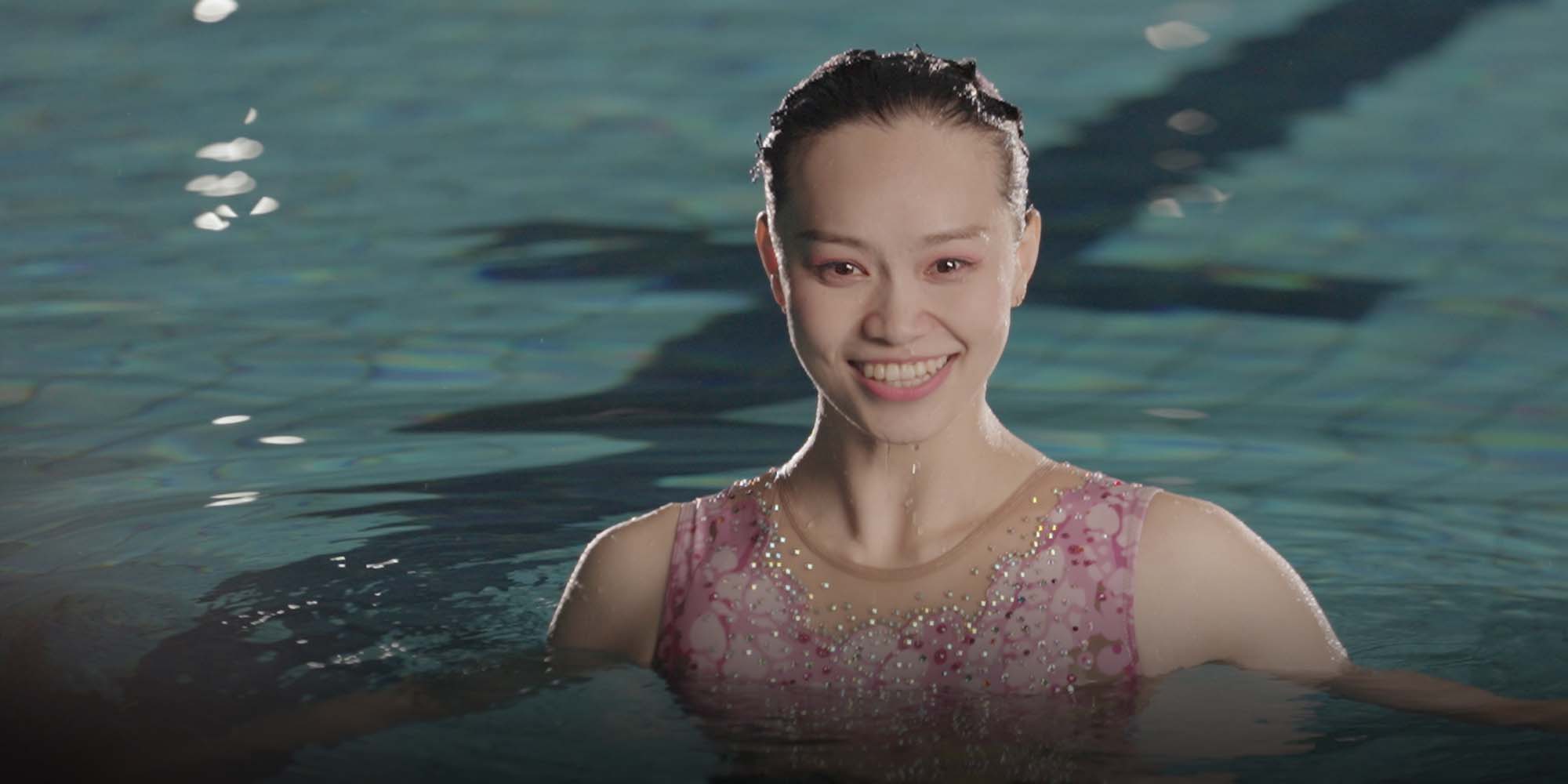 MULTIMEDIA
The Price of Gold
For Chinese athletes, competing at the Olympics can bring fame and glory. But it also requires painful sacrifices — as Huang Xuechen has discovered.
Huang Xuechen doesn't like looking at her Olympic medals. She keeps all of them — five silvers and two bronzes — stashed away under her bed. 
"Most of them remind me of my painful training periods, so why bother?" she tells Sixth Tone. 
The 31-year-old is one of China's sporting greats. During her 17-year career, she almost single-handedly made China a top contender in artistic swimming — or synchronized swimming — competing at four Olympic Games and winning 21 world championship honors. 
But Huang isn't only famous in China for her success; she has also become a symbol of the pain and sacrifice the national team demands of its athletes. 
Huang first burst onto the scene at just 16, when she won a historic gold for China at the 2006 FINA World Junior Synchronized Swimming Championships. 
At 18, she was part of the Chinese women's team that took bronze at Beijing 2008. She went on to become a leading figure in the national team, medaling at both London 2012 and Rio 2016. 
Yet, by the time she was 26, Huang was ready to retire. The years of intense training had already taken a toll on her body. 
As a child swimmer, Huang had assumed artistic swimming was a relatively soft sport: "I only knew it was dancing in the water." This couldn't have been more wrong. In reality, artistic swimming is a brutally demanding Olympic discipline. 
Performing a routine requires four minutes of intense exertion — more than half of which is spent underwater. Athletes often have to hold their breath for 40 seconds at a time while pushing their bodies to the limit. Blackouts are common. 
Huang had suffered a series of serious injuries during her career, including to her spine, shoulder, pelvis, knees, wrists, and waist. So, after Rio, she decided to call it a day. She got married, gave birth to her daughter, and started thinking about what she'd do next. 
Two years later, however, the national team came calling again. China was struggling ahead of Tokyo 2020, and they needed Huang to give them a boost. Reluctantly, she left her 9-month-old child behind and went back to the pool. 
The next few months were hell. Huang returned to full training, losing over 30 kilograms in just three months to get back to peak fitness. She was away from home so much that her young daughter began to treat her almost like a stranger. 
"I was constantly in a state of fatigue," she says. "During the toughest times, I needed someone to carry me to the bus stop, then to the canteen, and then back to my room." 
The effort paid off. In August 2021, Huang stepped onto the Olympic podium once again, after winning silver medals in the duet and team events. A month later, she won gold at the Chinese National Games in the northwestern city of Xi'an. 
After that final triumph, Huang chose to close the chapter on her athletic career — for good, this time. She is now starting afresh as assistant coach of Shanghai's artistic swimming team. 
In this short documentary, Sixth Tone follows Huang as she begins her new career and tries to come to terms with her 17-year journey as a Chinese Olympian. 
Editor: Dominic Morgan.
(Header image: A portrait of Huang Xuechen. Lü Xiao/Sixth Tone)