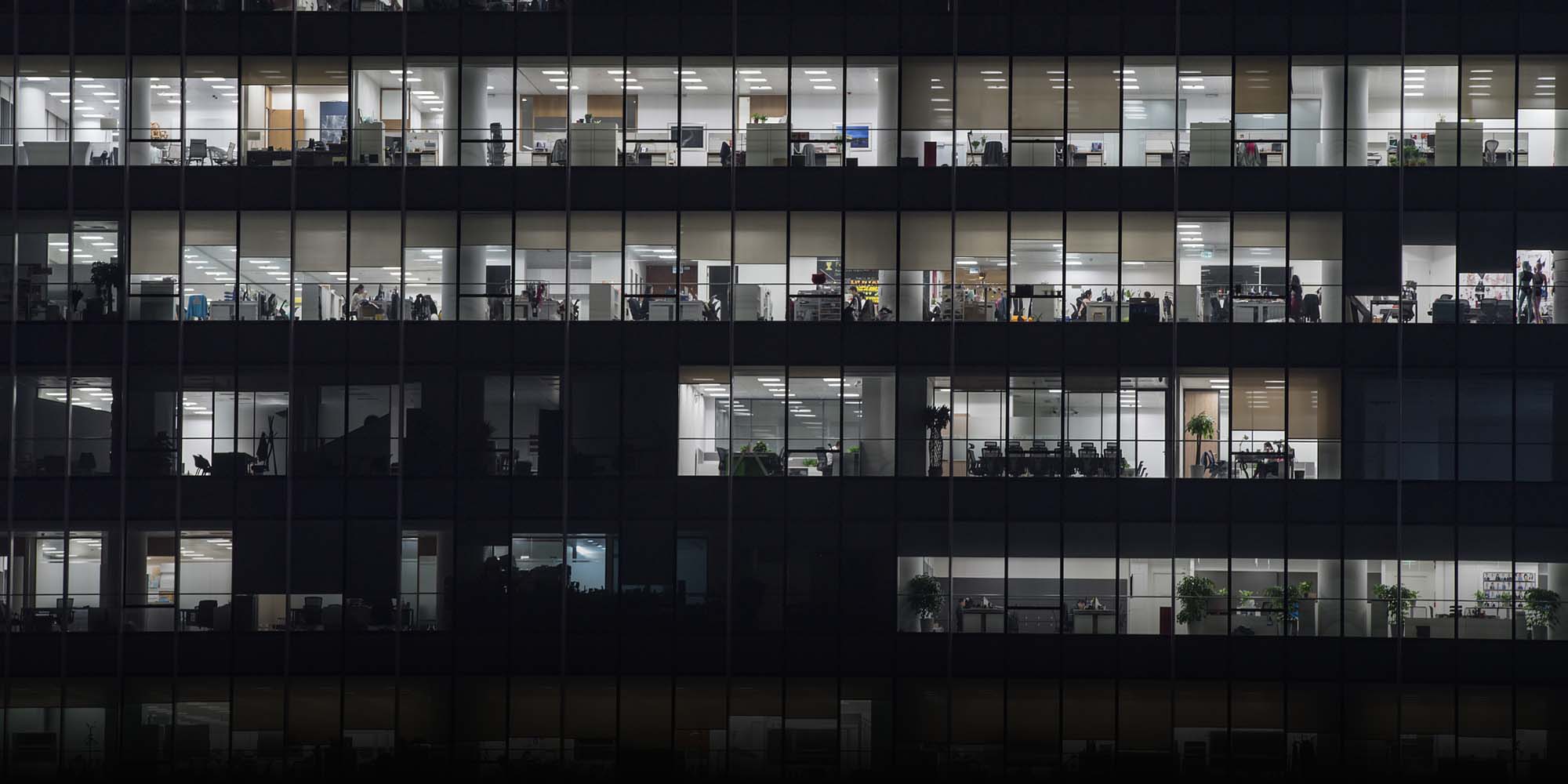 NEWS
'I'll Resign': A Tech Worker Counters China's Overtime Culture
Voices against the grueling "996" work schedule have become louder over the years.
A programmer's resistance against long working hours to meet their output has once again reignited discussions on overtime in the country's tech sector despite companies and the government vowing to end such practices.
The 25-year-old employee at tech giant Tencent slammed the bosses for applauding overtime culture in their department's annual review, saying extended hours spent at work shouldn't be seen as an honorable deed. The programmer worked for the workplace messaging app WeCom and shared his views in an internal group chat Tuesday, the screenshots of which have since gone viral.
"Do you have to make the developers work over 20 hours to make a product that you are satisfied with?" he wrote, referring to the appraisal document commending the team for spending 20 hours a day to meet their target. "I'll resign tomorrow."
Chinese tech workers have been fighting against overtime culture for years, often protesting their employers' exploitative behaviors. The "996" work schedule — 9 a.m. to 9 p.m., six days a week — has been blamed for multiple deaths, leading to heated discussions over labor rights, and online campaigns.
In the screenshots, the WeCom employee added that his high school classmate, also a programmer, died of a cerebral hemorrhage after working overtime, without elaborating.
Following a spate of overtime-related tragedies, China's top court in August published a set of relevant rulings ensuring workers' rights and deemed 996 as illegal. Meanwhile, major tech companies — including ByteDance, Meituan, and a gaming developer owned by a subsidiary of Tencent — have limited overtime and weekend work, though employees say little has changed.
Another programmer at Tencent, surnamed Zhang, hailed his peer for speaking out against the grueling work schedule and said the industry needs a "radical solution" to entirely punch out 996.
"It's not just an issue with Tencent, but shared by all of China's tech companies," Zhang told Sixth Tone, adding he usually works over 10-hour shifts Monday through Friday. "We have to constantly compete with other employees to acquire good reviews from our leaders. That's why we have no choice but to work late everyday."
His colleague's now-viral messages have once again banded tech workers together, with many pouring their fury and frustrations on social media. On professional networking site Maimai, many have labeled the WeCom employee a "hero" for defying his bosses.
"The young man's words have directly and indirectly saved the lives of countless tech workers," read one comment under a related post. "Those senior employees with families and mortgages who dare not speak out in the face of oppression have this young man to thank."
As the programmer's messages got traction both inside and outside the company, WeCom's director, Huang Tieming, said he was "sorry to see" his employees working overtime, domestic media reported, citing internal communications. He proposed an overhaul of working hours, including an appraisal system that doesn't rely on how many hours they put in.
"I appreciate the employee's candid feedback, which urges us to roll out the adjustment as soon as possible," Huang said.
Editor: Bibek Bhandari.
(Header image: People Visual)