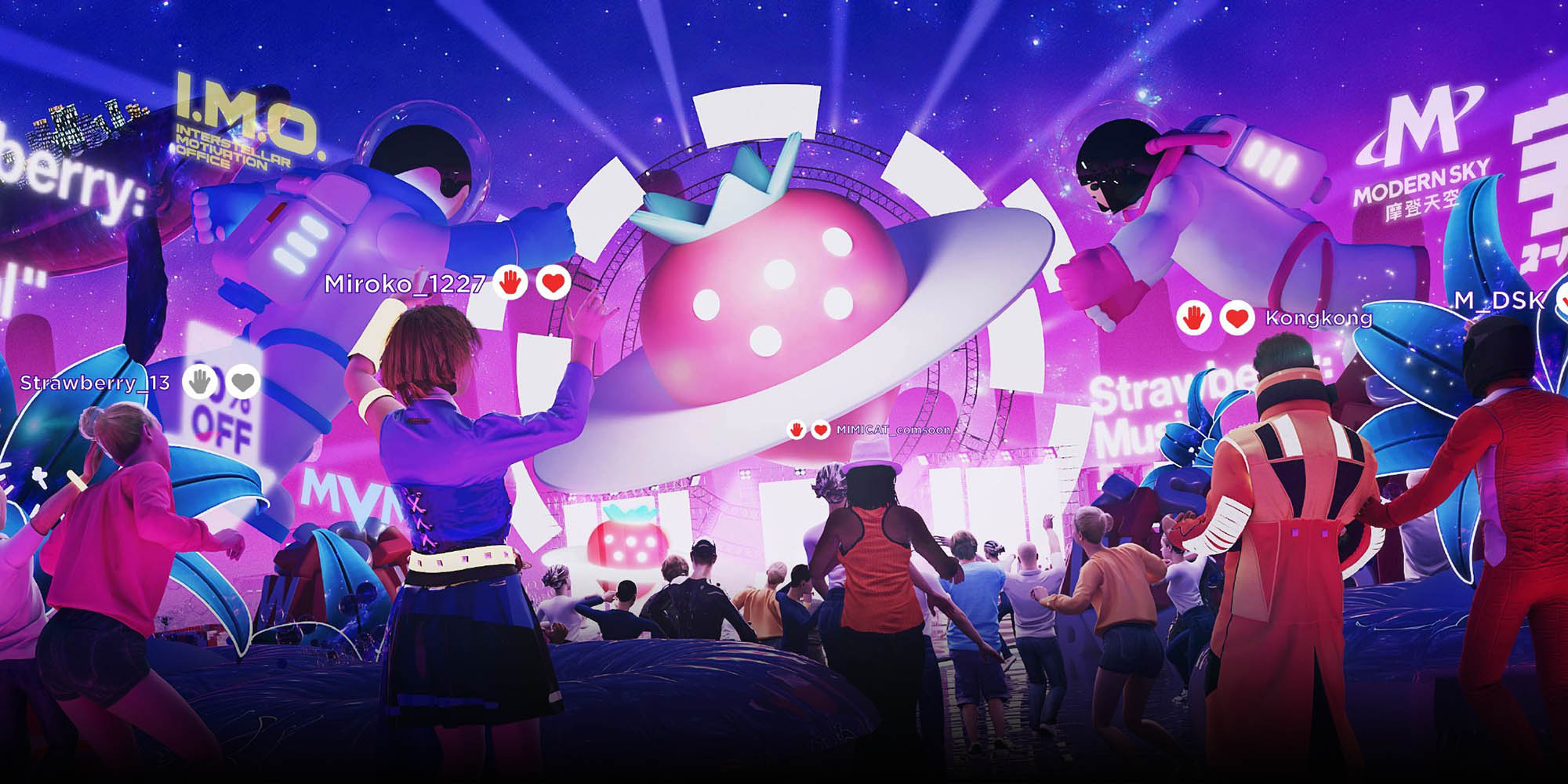 NEWS
Chinese Label Debuts Its First Virtual Musician Amid Metaverse Hype
Modern Sky will also launch a virtual version of its famous Strawberry Music Festival featuring virtual artists this year.
Leading Chinese record label Modern Sky announced plans to accelerate its virtual businesses this year as the metaverse — a digital concept using various forms of virtual and augmented realities to mirror real-life social interactions — mania gains momentum in the country and elsewhere.
Shen Lihui, founder of the two-decade-old independent label, said last week that the company's strategy for 2022 included developing virtual musicians, organizing virtual music festivals, and selling original digital works in the form of non-fungible tokens, or NFT. Modern Sky also released its first virtual musician, Miro — a combination of the words mirror and miracle — over a year after launching its first virtual artist label with musicians mostly adapted from real stars or famous online characters such as the one from the dress-up game "Shining Nikki."
"We are currently at the experimental stage of presenting a virtual music world in which user experience wouldn't be as good as augmented reality at offline music festivals, but the attempt is worthwhile," Shen told Sixth Tone. "We can control and set expectations for new releases involving virtual musicians, and they can be appealing in many ways than the real stars."
Virtual idols have been thriving in China over the years, with its market value reaching 3.46 billion yuan ($540 million) in 2020, up 70.3% from the previous year, according to the consultancy group iiMedia. The metaverse hype was expected to push its market value to nearly 107.49 billion yuan in 2021.
In recent months, other music and entertainment companies have been eyeing into metaverse, with Tencent Music announcing the launch of TMELAND, claiming it to be China's first interactive virtual music festival, last month. Zhejiang Huace Film & TV also said it would set up a specialized metaverse business department dedicated to virtual images, NFTs, and digital studios.
Zhang Yi, CEO of iiMedia, told Sixth Tone that major Chinese music platforms are buoyed by the metaverse rush and are focused on developing virtual concerts, virtual stars, and their catalogs in order to better cash in the world of digital music.
"Celebrities can pose massive risks to music companies," Zhang said, referring to a slew of scandals involving entertainers over the past year. "A (more digital) focus can cater to the young audience's needs, improve popularity of platforms and accumulate more virtual idol IPs, which is beneficial to platforms' short-term publicity, revenue, and long-term development."
This year, Modern Sky will also launch a virtual version of its popular Strawberry Music Festival, featuring virtual artists and allowing users to access the virtual world and interact with participants online, according to Shen.
Despite the burgeoning trend, experts have raised concerns about rushing to jump into the metaverse universe. Earlier this month, a Chinese think tank warned of metaverse-related risks in the virtual idol sector, saying the country lacks regulatory requirements or any documents to guide companies interested in investing in the "digital utopian ideology."
This story has been updated with quotes from Modern Sky CEO Shen Lihui. 
Editor: Bibek Bhandari.
(Header image: A poster for the Modern Sky virtual concert. From @摩登天空 on Weibo)