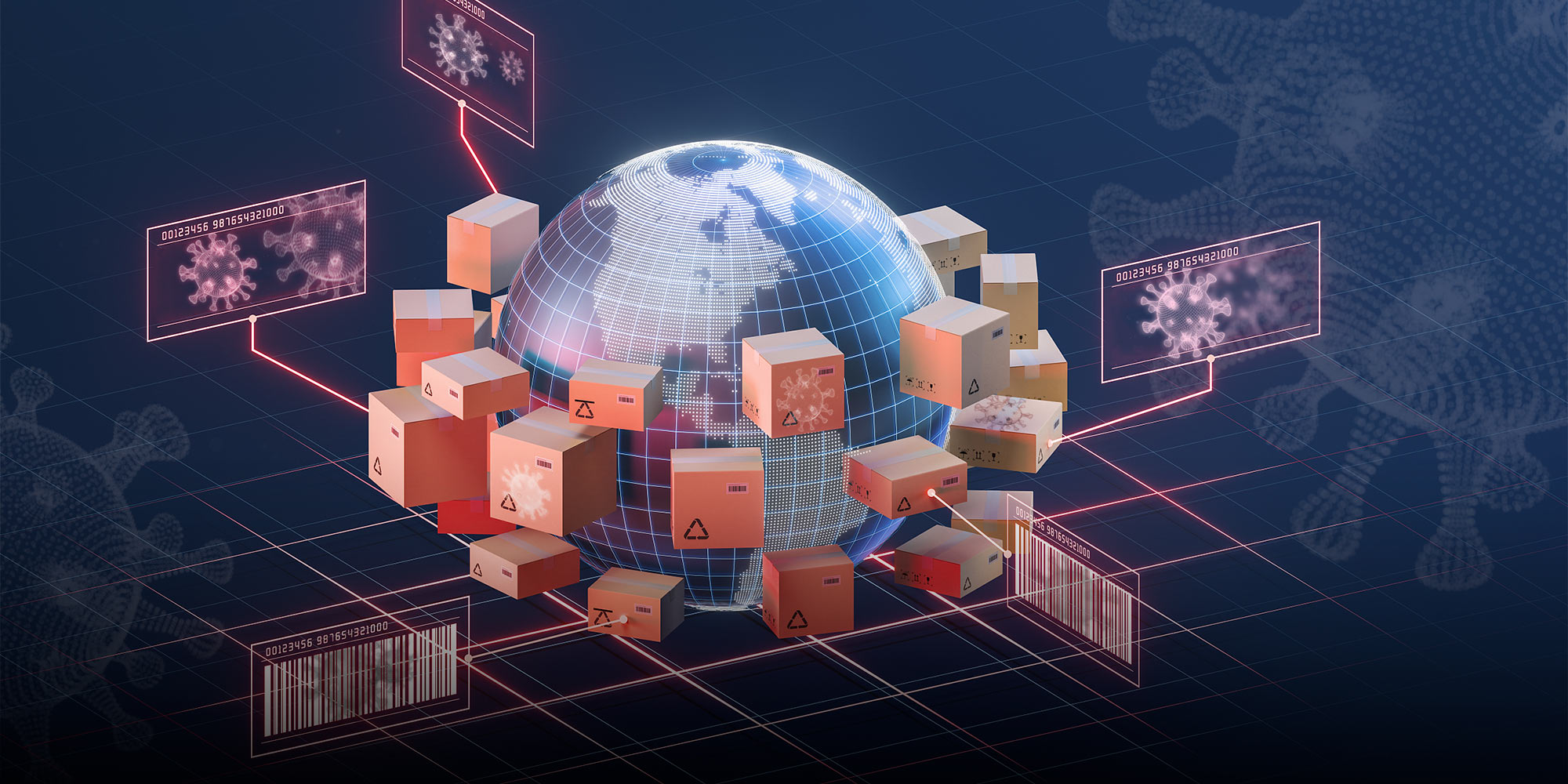 NEWS
No Proof Foreign Mail Infectious, Chinese Health Officials Say
The possibility that overseas packages could carry COVID-19 spurred cities to order recipients to get tested.
Chinese health officials have defused the hypothesis put forth by municipal governments that recent COVID-19 cases were caused by packages sent from abroad.
"So far, there is insufficient evidence of non-frozen imported items leading to infection of domestic people," said He Qinghua, a senior official at China's ministry-level National Health Commission, during a press conference on Saturday. "Further studies should be conducted."
On Jan. 15, just weeks before the Beijing Winter Olympics kick off, China's capital reported a COVID-19 case of the highly infectious Omicron variant — the city's first. Puzzling municipal officials, the person had not traveled out of Beijing or come into contact with anyone infected with COVID-19 in a fortnight. They then pointed to mail the person had received from Toronto a week earlier, samples of which tested positive for Omicron.
"We do not exclude the possibility of infection with the virus through imported items," said Pang Xinghuo, deputy director of the Beijing Municipal Center for Disease Control and Prevention, during a press conference on Jan. 17. The authority urged the public to "minimize the purchase of foreign goods" to reduce the risk of transmission.
That same day, authorities in Shenzhen, in southern China's Guangdong province, said a recently identified Omicron case might be linked to international mail. The infected person had "received and opened a delivery from North America without personal protection [equipment]."
Since then, Chinese media reported some residents in Shenzhen who had received international packages had their health QR codes turn yellow. Usually the consequence of traveling to a region with an active COVID-19 outbreak, a yellow QR code limits people's access to stores, public transport, and other facilities.
Over the following days, several other Guangdong cities, including provincial capital Guangzhou, Zhongshan, and Zhaoqing, required people who received international packages to get tested for COVID-19 within three days.
Internationally, the suspicions cast on foreign mail were met with doubt. Canada's health minister called the claim that the Beijing case was caused by a package from his country an "extraordinary view."
China has been battling sporadic outbreaks in port cities linked to imported frozen food. In October 2020, authorities in Qingdao found active coronavirus that could still infect and replicate once inside a host on the packing of imported frozen cod, suggesting cold chain logistics could be a transmission route of COVID-19.
There is no conclusive evidence for how long the coronavirus can remain infectious on surfaces, but scientists say temperatures and materials are factors. "The virus doesn't last long once it leaves the host's body under regular room temperatures of around 22 to 25 degrees Celsius," Xie Youhua, a virologist at Fudan University in Shanghai, told Sixth Tone.
"But during winter, especially in northern China, the temperature in which regular packages are kept before being delivered is much lower," Xie said. He and his team found the virus on a surface could still be infectious after a week if kept in a 4 degrees Celsius environment. "But most data so far are collected from tests run in the laboratory, meaning that they don't fully represent what's going to happen in reality," he added.
Xie agreed with many researchers from around the world that the risk of contracting the disease from touching non-frozen goods is still small. "Getting tested every single time after receiving a package may not be a cost-effective approach," he said. "We can disinfect packages when they're at the customs, and it's always a good idea to wash your hands after touching packages."
Editor: Kevin Schoenmakers.

(Header image: Shijue Focus/People Visual, reedited by Sixth Tone)