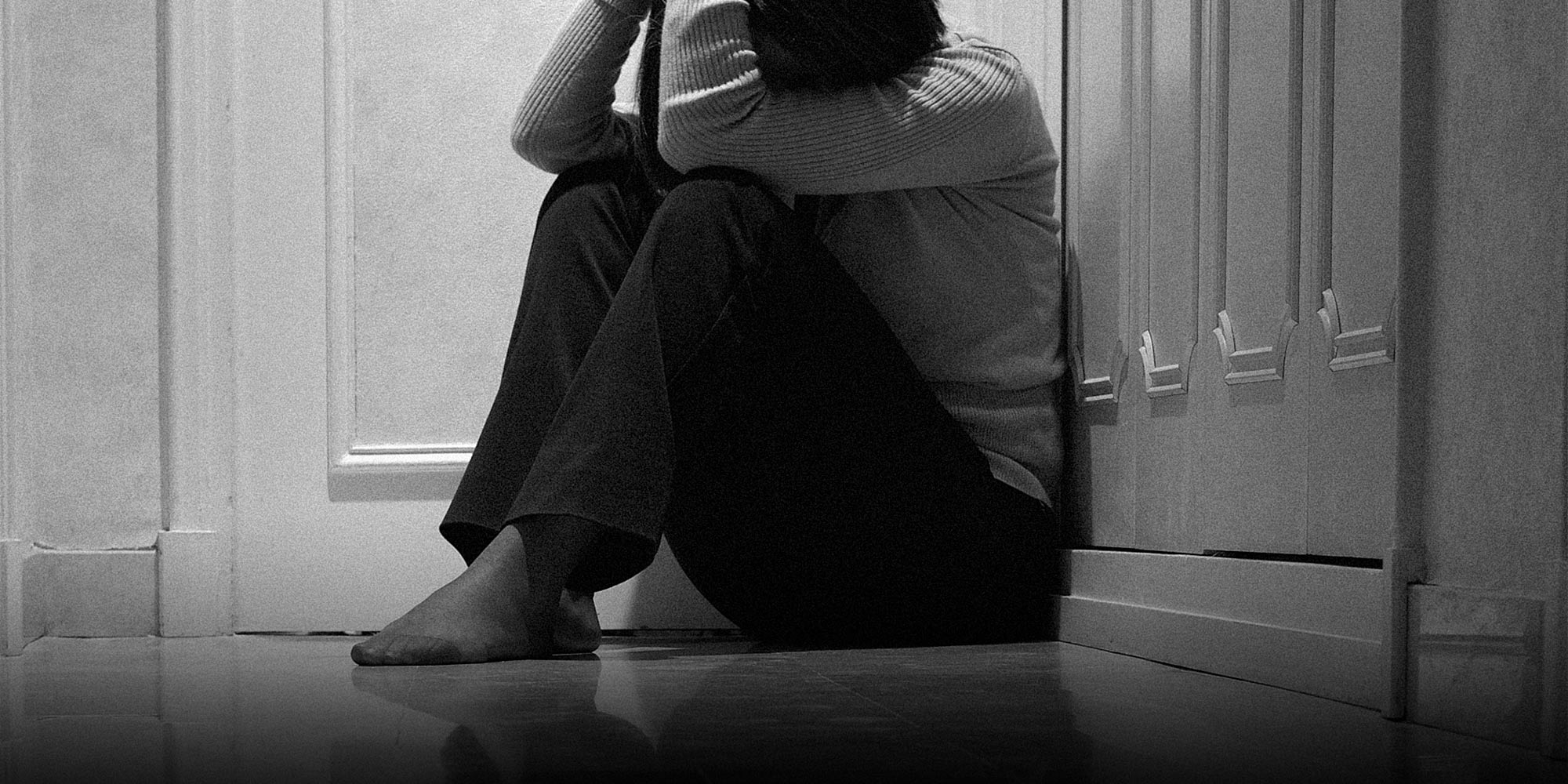 NEWS
A Man Brutally Beat His Wife on Camera. He Got 5 Days' Detention.
Local police also said they had "educated and criticized" the victim for provoking her husband.
Last week, a man from the northwestern Chinese city of Xi'an was caught on camera violently beating his wife in front of his young child. On Saturday, local police announced he would face just five days of administrative detention.
The sentence has sparked renewed debate on Chinese social media over the handling of domestic abuse cases. Many users argued the punishment was far too light for such an extreme act of violence.
"Domestic abusers only get punished with five days' detention, and then you wonder why Chinese women don't want to get married or have babies?" read one highly upvoted comment under a related post on Weibo, China's Twitter-like social platform.
Video footage showing the man, surnamed Wang, assaulting his wife in the couple's living room first began circulating online during the middle of last week. In the video, Wang repeatedly beats the woman over the head, while his young child stands just feet away.
The clip, which appears to have been recorded by a home security device, quickly went viral on Chinese social media. A related hashtag had been viewed over 11 million times on Weibo at time of publication.
On Saturday, a local public security bureau in Xi'an announced that Wang would receive five days of administrative detention as punishment. It added, however, that his wife had also been "educated and criticized," as her "extreme speech" had "intensified" the incident.
The latter move also drew widespread condemnation from netizens, with users accusing the police of victim-blaming. "Why does the woman need to be educated? Because she exposed the violence online?" one comment read.
Wang's employer, a state-owned company in Xi'an, confirmed Saturday that it had fired him for violating party regulations.
Under China's anti-domestic violence law, which went into effect in 2016, perpetrators of domestic abuse can be punished with up to 20 days of administrative detention. A harsher punishment can be imposed if the case is judged to be a criminal matter.
However, experts say local authorities are often reluctant to impose more severe penalties in practice. In some localities, public security officials only hand out written warnings to perpetrators of domestic violence in around 10% of cases, according to Feng Yuan, a feminist scholar and activist.
Editor: Dominic Morgan.
(Header image: Sami Sarkis/People Visual)