The story of a fisherman who came to Beijing searching for his missing son and tested positive for COVID-19 while working odd jobs to support his family has touched millions of Chinese social media users.
The man, surnamed Yue, had arrived from the city of Rongcheng in eastern Shandong province last spring after traveling to more than a dozen cities hoping to find his then 19-year-old son, missing since August 2020. The 44-year-old father of two had worked at sea to support his family of six before embarking on his search.
Yue's plight came to light after local health authorities released his movement history from Jan. 1 as part of the routine contact tracing process, a controversial practice that has sparked privacy concerns. The information released by authorities showed his work locations, most of them visited for graveyard shifts, at construction sites of trash collection centers and office buildings across the city.
On microblogging platform Weibo, many users were sympathetic toward Yue, with some noting the sharp contrast compared with another person's itinerary in Beijing who had tested positive a few days earlier. The travel history of the latter, infected with the highly transmissible Omicron variant, indicated the individual's relatively plush lifestyle, which included multiple trips to high-end shopping malls.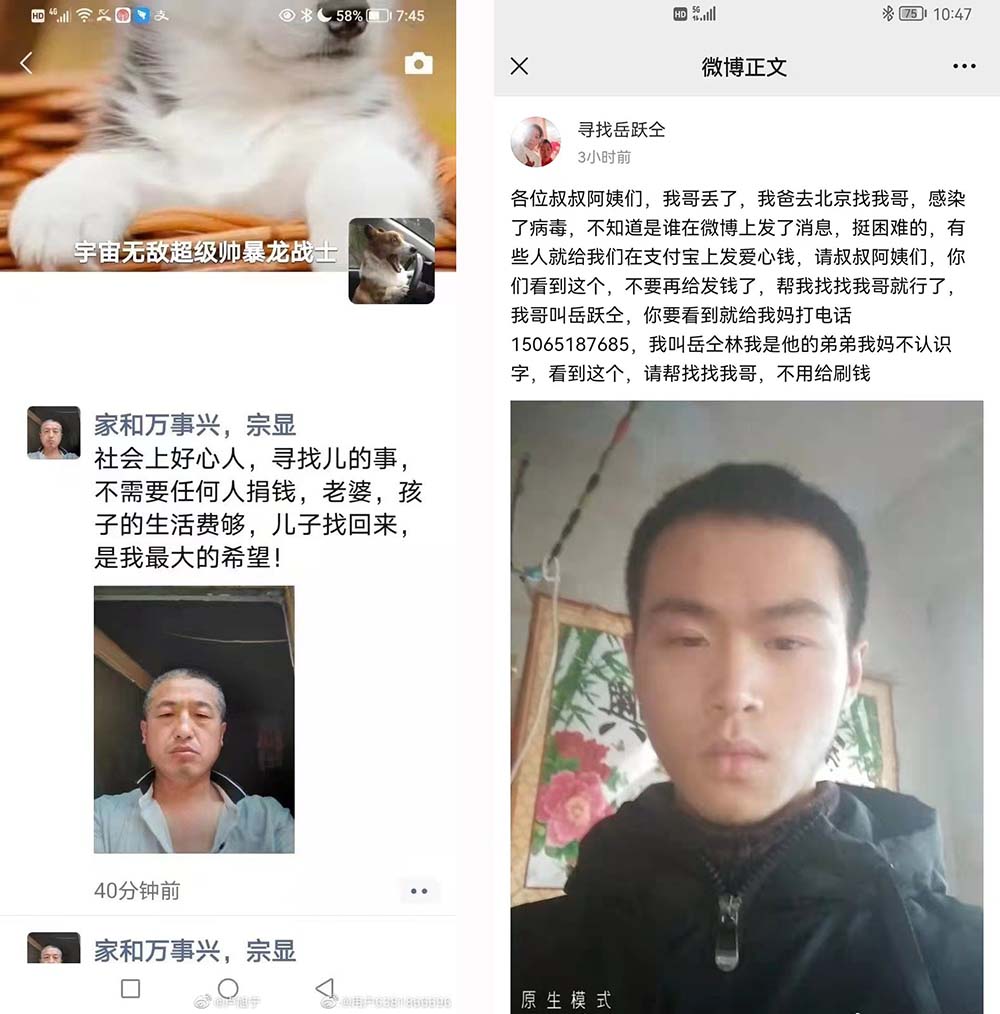 Left: "I don't want donations. I just want to find my son," says a message from Yue's WeChat feed; right: A screenshot shows a photo of the worker's missing son. From @寻找岳跃仝 on Weibo
Yue was taken to a quarantine facility in Beijing after he tested positive for the virus Tuesday — he planned to return to Rongcheng for the Lunar New Year holidays and took the mandatory pre-departure test the day before.
That same day, Yue said he had mailed a petition letter to the authorities, calling for further inquiries into his missing son's whereabouts, according to China Newsweek magazine. The father also accused the local police station in Rongcheng for its slack probe into his son's disappearance.
Amid the media attention, authorities in Shandong said Thursday that they would investigate the case, adding they will also examine if the local police in Rongcheng had fulfilled their responsibilities.
"I have been trying my best to get my child back," Yue told China Newsweek. "I work hard. Even if I lost my life, I would do it to get him back."
On Thursday, Yue told domestic media that he had tested negative for the virus but was still in quarantine. Meanwhile, several media outlets, including state broadcaster China Central Television, had launched appeals to help the father reunite with his lost son.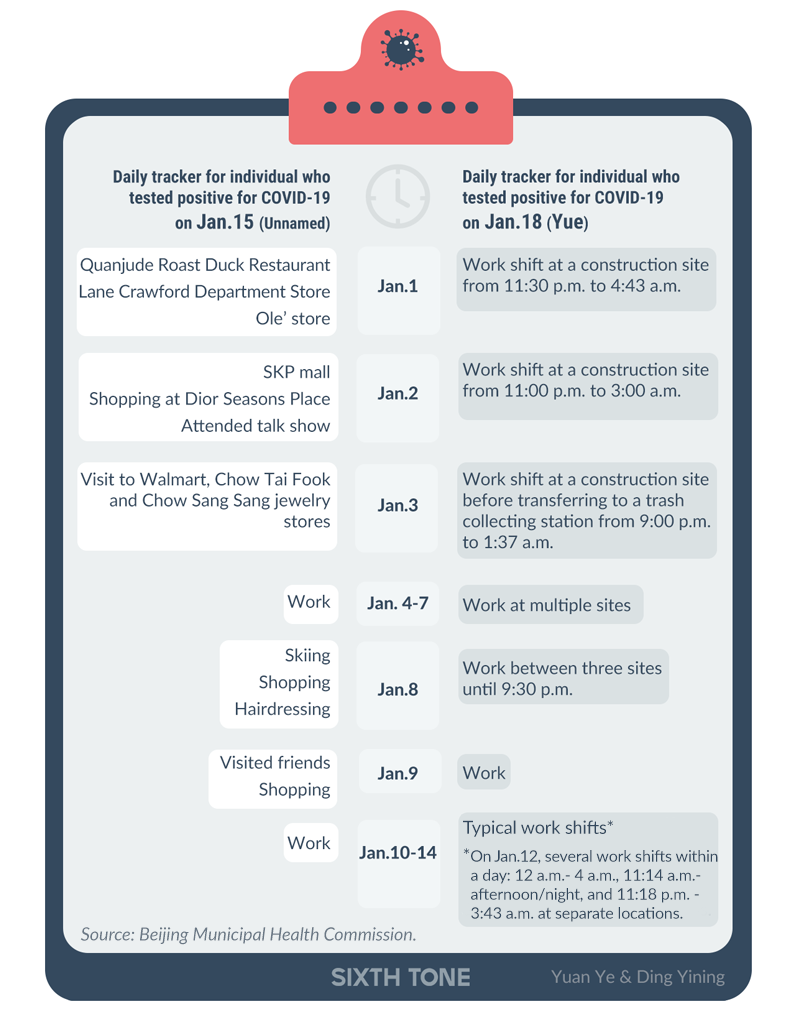 Editor: Bibek Bhandari.
(Header image: People Visual)