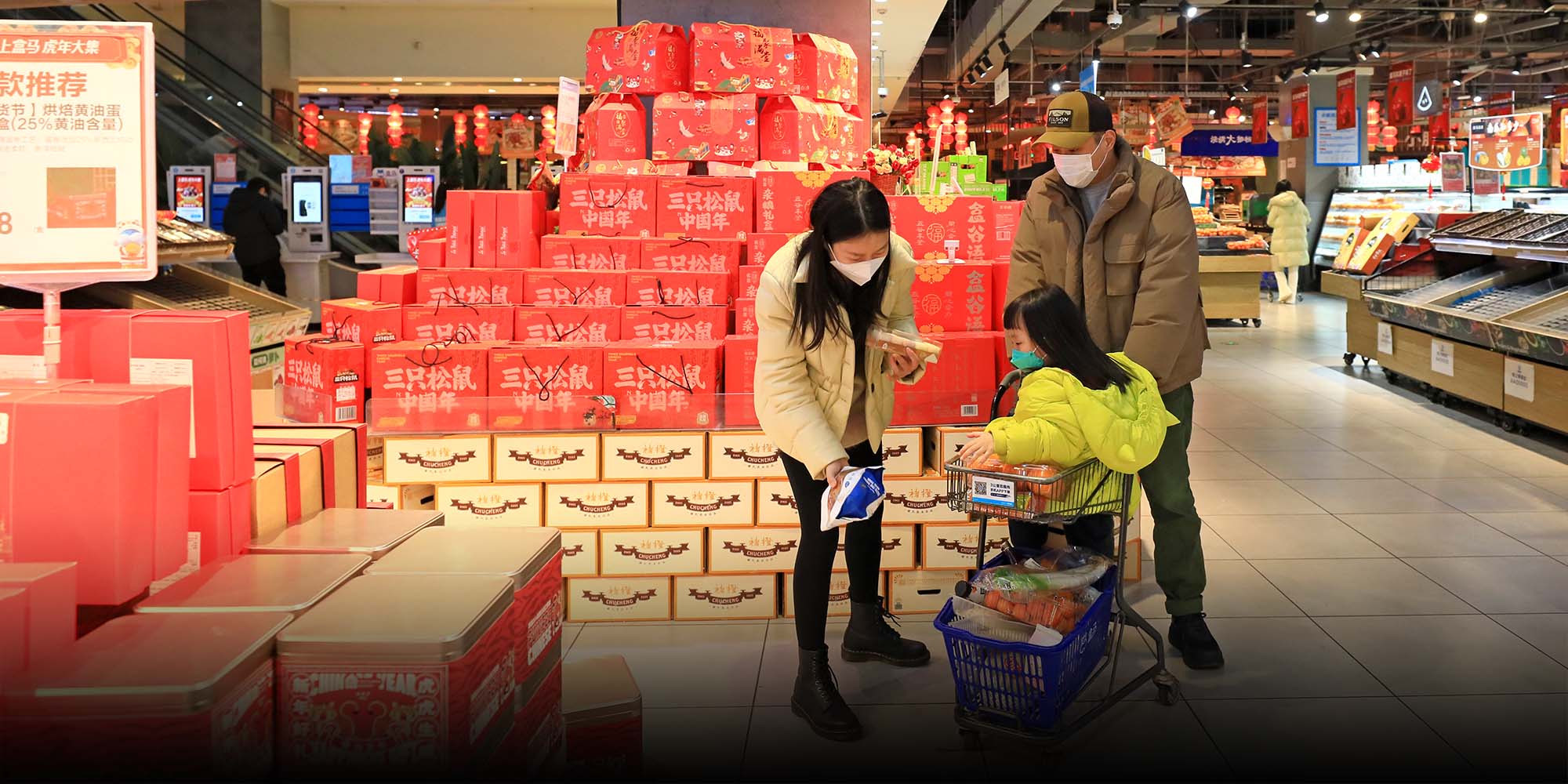 NEWS
Xi'an Partially Lifts Lockdown as City Sees No Local COVID-19 Cases
The city of 13 million people was entirely shut down amid a surge in coronavirus cases.
Nearly a month after Xi'an placed its 13 million residents in lockdown due to a COVID-19 outbreak, the northwestern city has gradually lifted some restrictions after no new local infections were reported for a second day Wednesday.
The city partially resumed public transportation in "low-risk areas" Tuesday, while trains to megacities including Beijing, Shanghai, and Guangzhou restarted service. The resumption came just a day after China's peak holiday travel season for the Lunar New Year began, though several cities have tightened restrictions amid the Omicron scare.
The relaxation of restrictions comes as the historic tourist city logged zero local cases on Tuesday and Wednesday for the first time in over a month. The city recorded over 2,000 local confirmed infections since the outbreak started early December, and still had one "high-risk area" and five medium-risk areas as of Thursday.
On Sunday, local authorities said some districts, counties, and economic zones had resumed daily life and production. Lockdowns in some communities were partially lifted, allowing one person per household to go out for a limited time every two or three days.
The first batch of tens of thousands of college students from low-risk areas in Xi'an, home to over 60 universities and colleges, also left for their hometowns starting Sunday, state-run Xinhua News Agency reported. However, some students complained online that local authorities in their hometowns required those returning from the city to undergo a 14-day quarantine.
Zhang Yiran, a 24-year-old graduate student at Xi'an Jiaotong University, told Sixth Tone that they were allowed to leave their dormitory from Saturday but had to stay on campus, as the district still has a "medium-risk area."
"I felt it had been a long time since I saw so many people," she said, referring to when she first went outside. "I'm now looking for jobs, but the lockdown has made it difficult to do in-person interviews, and that hasn't been good. I'll now prepare for the spring recruitment season."
Over the past few days, coronavirus cases in other parts of China have largely tapered off. But the detection of the highly transmissible Omicron variant in multiple cities is testing the country's "zero-COVID" strategy, especially with the Spring Festival and Winter Olympics around the corner.
China reported 43 domestic confirmed cases on Thursday, mostly in the central province of Henan and the port city of Tianjin, which neighbors Beijing, according to the National Health Commission. Meanwhile, the capital reported five new local cases involving the Delta variant on Wednesday, just days after the city found its first local Omicron infection.
Chinese health officials said Beijing's only Omicron case might have contracted the virus from contaminated mail sent from Canada, though experts have questioned the theory. Authorities have asked citizens to refrain from ordering foreign goods amid the global spike in coronavirus cases, while residents in cities such as the southern tech hub of Shenzhen found that such deliveries could change the status of their mobile health passport, restricting various services.
Amid recent virus flare-ups, local authorities in several cities have discouraged Spring Festival travel for the third year since the start of the pandemic, offering cash and other incentives. However, some migrant workers have snubbed such subsidies, leaving for their hometowns earlier than usual to avert possible future restrictions.
Editor: Bibek Bhandari.
(Header image: A family makes special purchases for the Spring Festival in Xi'an, Shaanxi province, Jan. 19, 2022. People Visual)