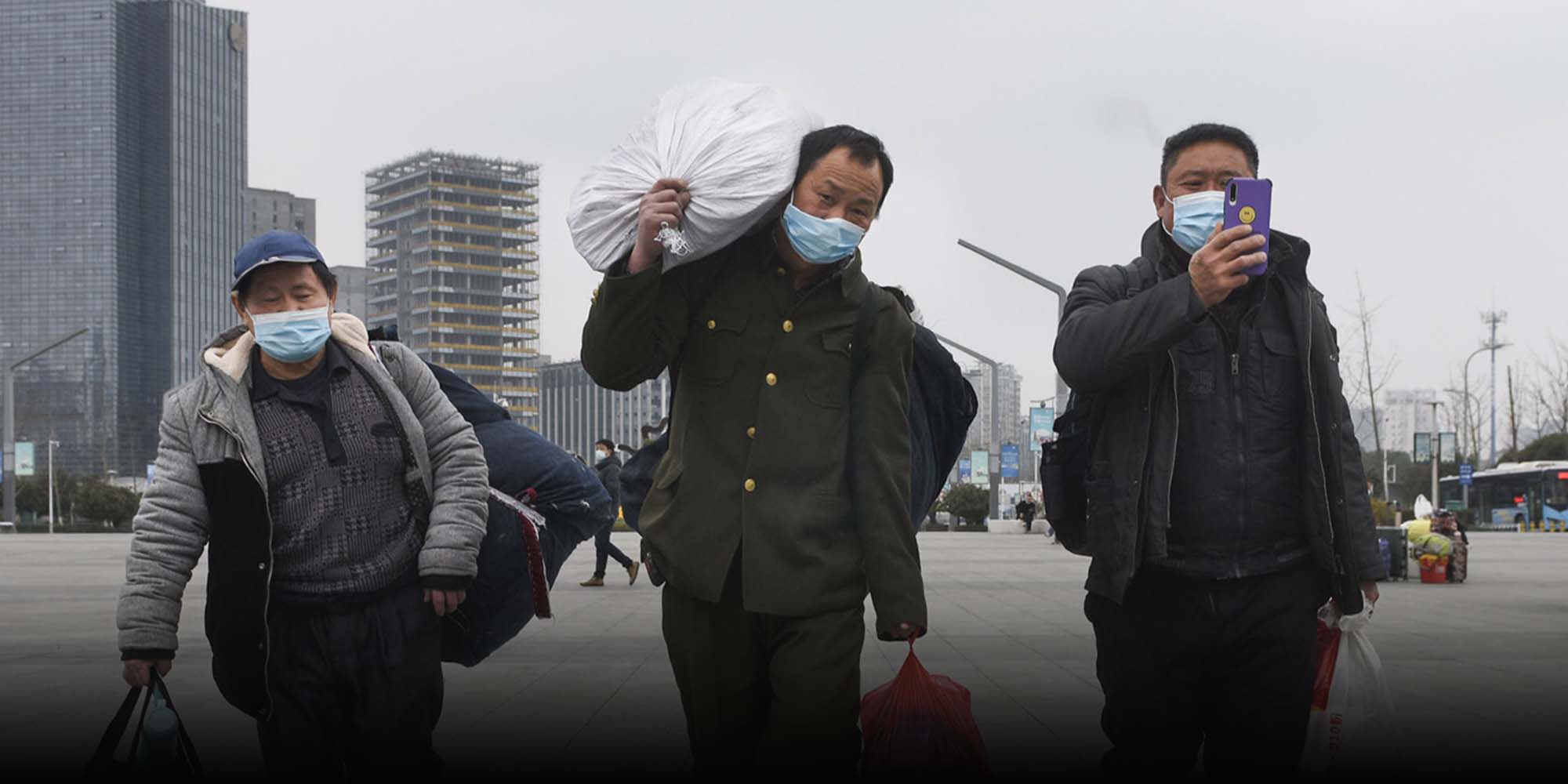 NEWS
Migrant Workers Ditch Stipends Against Holiday Travel, Leave Early
Many workers have already returned home, creating labor shortages before the Lunar New Year.
Multiple cities are introducing financial incentives to convince migrant workers to stay put for the Spring Festival amid COVID-19 clusters in different parts of the country, but many weren't prepared to spend another year apart from their families, with some even returning home earlier to skirt possible travel restrictions.
He Huanqiang, who works at a factory in the eastern city of Jiaxing is one of them. He said he started driving to his hometown 2,000 kilometers away in the southwestern Sichuan province Wednesday and would pick up fellow residents from his village along the way.
"I felt relieved as soon as I hit the road," He said.
To prevent possible spread of the virus during the peak travel season, local authorities in several cities have discouraged migrant workers from traveling to reunite with their families yet another year. China's current COVID-19 outbreak has prolonged for over three months, with the local transmission of the highly infectious Omicron variant in several cities putting authorities on high alert.
Authorities in the cities of Hefei, Ningbo, and Shaoxing in eastern China announced cash incentives ranging from 500 to 1,000 yuan ($80-$160) for migrant workers to stay put during the holidays. However, only workers in the manufacturing, construction, and service sectors with annual revenues over 20 million yuan, and registered to their host city's social security scheme would be eligible for the extra stipend.
Meanwhile, manufacturing hubs such as Dongguan and Foshan in the southern province of Guangdong, as well Yiwu in the eastern province of Zhejiang, planned to hand out coupons and vouchers ranging from 200 to 800 yuan, which migrant workers can redeem on items and services such as film tickets and public transportation.
But such initiatives haven't convinced those unwilling to miss the holidays for the third year, disrupting their one chance to visit home every year. Multiple business owners Sixth Tone spoke with in Yiwu, Jiaxing, and Foshan said that with workers taking off earlier than before, they experienced labor shortages before the holiday.
"They are afraid that a sudden outbreak will change the travel policy," Qian Weimin, a battery manufacturer in Jiaxing, told Sixth Tone, adding two-thirds of her workers had left before the Lunar New Year travel season began this week. "They want to make the trip when it's still possible."
Qian added that the government's financial incentives did little to discourage travel, considering previous setbacks. When some of her workers tried to redeem the 400 yuan vouchers online last year, she said they were instead prompted to participate in a lucky draw and received less than the promised amount.
"Workers wouldn't care about several hundred yuan," Qian said. "Those who chose to stay are here because they have no one to visit in their hometown. Their families have moved here."
In Foshan, apart from the vouchers, authorities have also encouraged enterprises to reward workers who stay put during the holidays. However, many local companies were hesitant.
"A small bonus wouldn't work at all," Zhao Yunhai, a garment manufacturer, told Sixth Tone, adding he already pays over 8,000 yuan in monthly salaries to his employees. "If I hand out substantial bonuses, there will be no profit margin left for me."
He added that most of his 20 workers had already left last week, so he decided to shut the assembly line earlier than usual.
"I hope (the workers) will be able to return right after the holiday," Zhao said, worrying if COVID-19 outbreaks would intensify due to Lunar New Year travel.
Editor: Bibek Bhandari.
(Header image: Migrant workers head to Ningbo Railway Station, Ningbo, Zhejiang province, Jan. 17, 2022. People Visual)