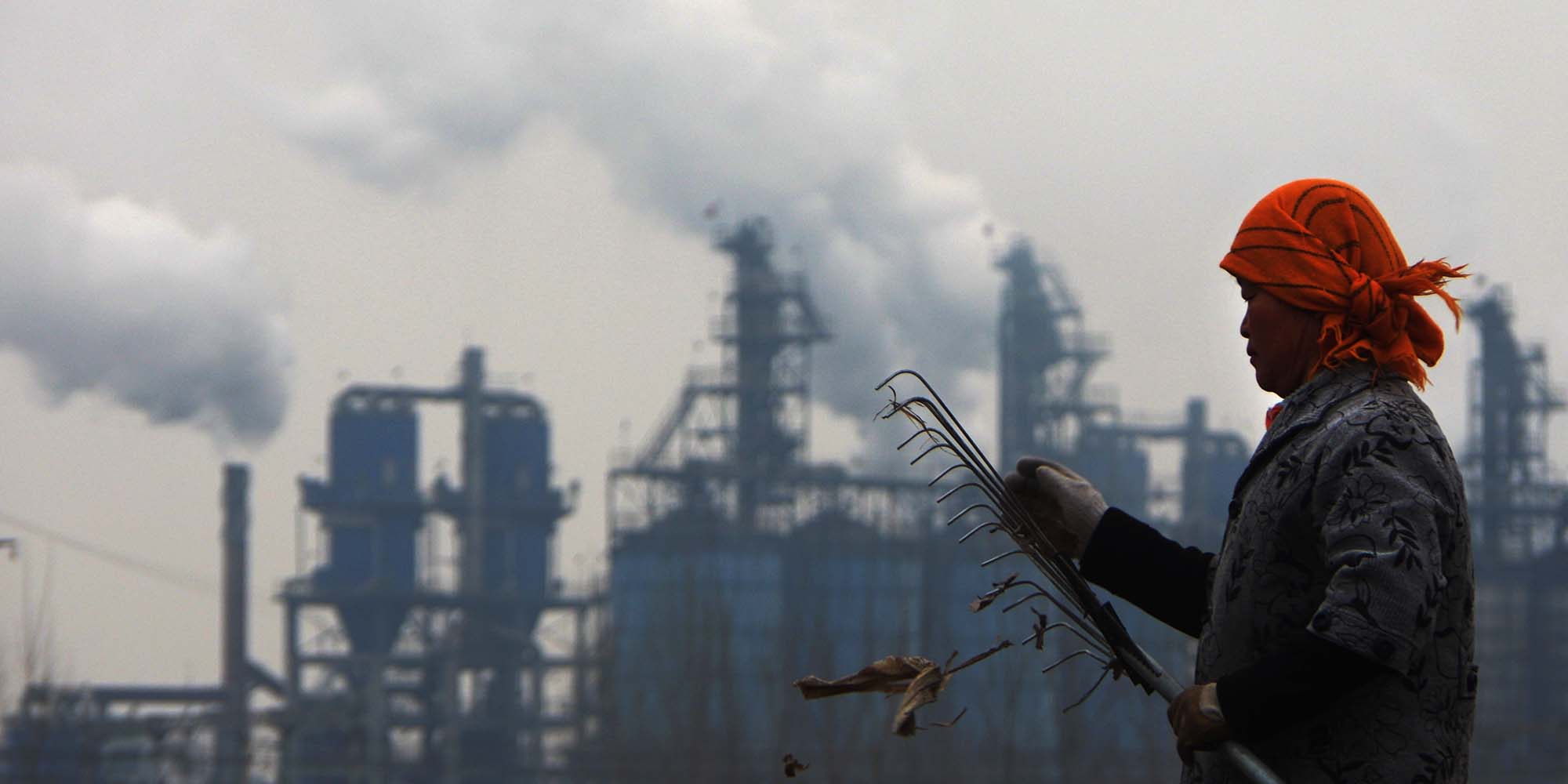 NEWS
Scammers Bank on Carbon Emissions Manager Post to Dupe Jobseekers
Prospective applicants are promised tutorials costing up to $600 to help them secure the lucrative job.
Scammers are capitalizing on emerging new professions built on China's ambitious environmental goals and luring people to join fraudulent certification courses, according to China Environment News.
Many job seekers hoping to get a leg up in the new labor trend have fallen victim to carbon monitoring-related training scams robbing them of thousands of yuan, the media outlet under the Ministry of Ecology and Environment reported Saturday.
Fraudsters used online platforms to target prospective applicants, offering tutorials mostly for around 2,000 to 4,000 yuan ($315-$630) to help them gain certifications to apply for a "high-paying" carbon emissions manager post.
The scams relate to a specific carbon emissions manager position, one of several new jobs announced by Chinese authorities last March. The post's responsibilities include "engaging in monitoring, statistical accounting, verification, trading, and consulting related to carbon dioxide and other greenhouse gas emissions in enterprises and institutions."
Popular social media outlets such as short video platform Douyin were flooded with advertisements and promotional videos teaching people how to become a "high-paid" carbon emissions manager. However, Chinese authorities have yet to approve any official accreditation for the post.
"Some citizens have called to consult with us," an employee surnamed He at the human resources and social security bureau in Hebi, a city in the central province of Henan, told Sixth Tone, referring to the official response to an inquiry posted on the government website. "As far as we know, Henan has no such test nor accreditation because there are no occupational standards on this."
China had a record 9 million-plus graduates last year, putting pressure on the already intensifying job market, particularly among young people aged 16 to 24.
Amid slowing economic growth and the pandemic, its job market faces pressure from a workforce comprising nearly 900 million people — and with competition high, many are turning to government jobs as an option.
On Black Cat Complaint, a mediation service launched by tech company Sina where customers can file complaints against public and private businesses, there were more than 100 posts under the keyword "carbon emissions." Most of them were from allegedly duped customers from across the country, demanding their tuition fees back from ghosted tutoring agencies.
"I was just hoping to learn something real so it would be easier for me to find a job," an individual who spent nearly 3,000 yuan on the course told China Environment News. "Had I known earlier that it was not a professional certificate, just proof of having completed the training, I wouldn't have enrolled."
Editor: Bibek Bhandari.
(Header image: People Visual)