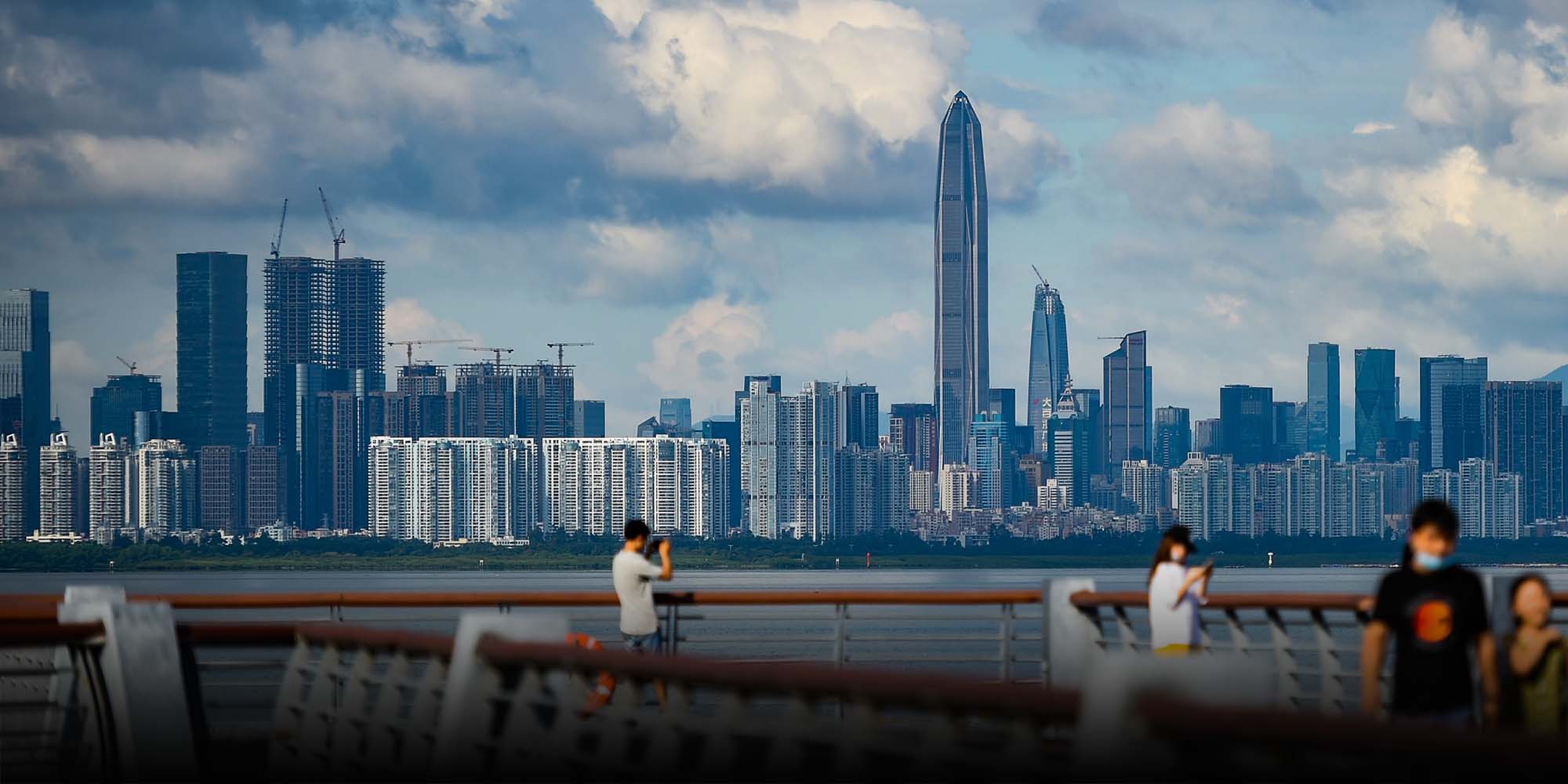 NEWS
Tenants and Landlords Differ on Shenzhen's Rental Rate Drop
Media reports suggest rents were becoming cheaper in the southern tech hub, but not everyone agrees.
Shenzhen's "plummeting rents" trended online last week after a local media outlet reported that the city's rentals had dropped to a four-year low. But many residents said they weren't convinced.
The average per square meter price for an apartment in the southern tech hub known for its skyrocketing rentals was just 72 yuan ($11) last year, news magazine Time Weekly reported with an attention-grabbing headline on Friday. Industry data showed that the price had declined by 5.5% compared with 2020.
Several media outlets, including Time Weekly and state broadcaster China Central Television, reported that landlords slashed rents by up to 40%. In the city's central districts such as Futian and Nanshan, three-bedroom apartments once on the market for 12,000 yuan were offered for under 10,000 yuan a month.
However, residents like Gu Xiaotian who have recently hunted for apartments share a different story.
"More than a year ago, two-bedroom apartments in the same area cost less than 6,000 yuan a month," she told Sixth Tone. "Now it's hard to find such deals — most of them are priced at more than 7,000 yuan. I haven't felt any reported price drop, though it is true more apartments are available."
A search on a leading real estate website Lianjia showed that nearly 41,000 apartments in Shenzhen are vacant, compared with just over 14,000 in Shanghai and around 30,000 in Beijing.
"The Lunar New Year period is typically a low season for the market as people leave the city for family reunions," said Chen Junyou, a property agent based in Luohu District, an area traditionally known for being favorable to landlords. "But this year due to the influx of many new apartments, it's been hard for landlords to find a tenant if they don't adjust their prices."
Amid sky-high rentals, Shenzhen's city government announced that some 60,000 apartments had been allocated at an affordable price under its current five-year plan that went into effect in 2021. Separately, some of the vacant apartment complexes built in Futian District to house relocated residents have also been put on the market, offering more affordable choices for tenants.
In late July, authorities in Shenzhen also solicited public opinion on the establishment of an apartment rent reference system. The mechanism would guide landlords to determine rents while monitoring the overall rental market.
But some landlords said they are unwilling to slash their prices. An apartment owner surnamed Sun in Nanshan District said her two-bedroom property has been vacant for nearly two months, but remains determined her tenants pay 7,500 yuan a month.
"It's hard to imagine people are willing to cut their offers by 40% — that's a lot," she told Sixth Tone. "There have been very few sincere clients. Those who visited my apartment bargained aggressively. They asked me to cut it by more than 1,000 yuan. I'd rather wait and try my luck after the Lunar New Year break."
Editor: Bibek Bhandari.
(Header image: People take photos at Shenzhen Bay Park, Shenzhen, Guangdong province, October 2020. IC)