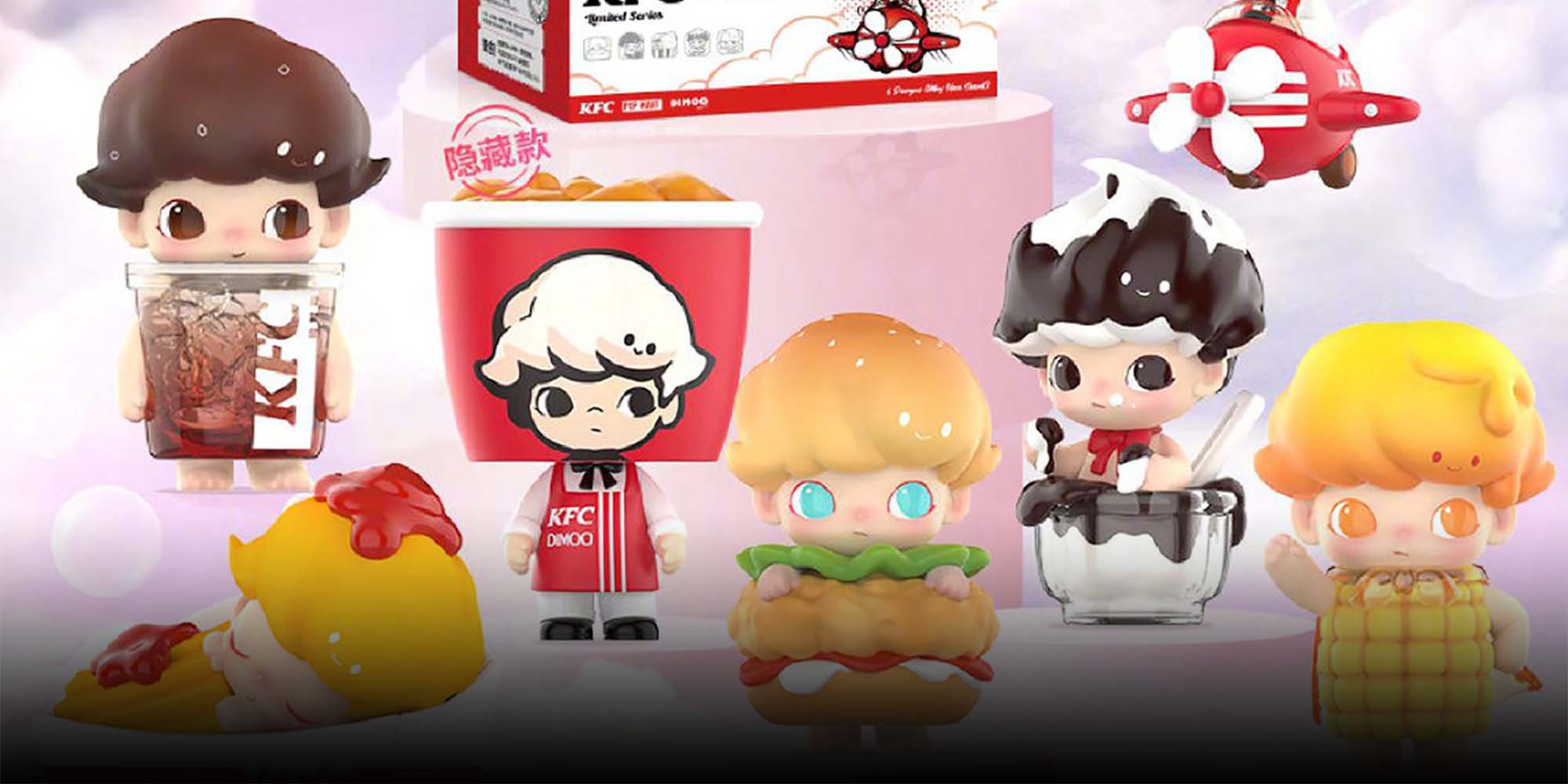 NEWS
No Animals or Explosives: Shanghai Issues Rules on 'Blind Boxes'
City lists prohibited items on mystery gift boxes and bans sales to children under the age of 8.
Shanghai's market regulator on Friday announced a first of its kind guideline in the country to oversee the emerging "blind box" business that has been blamed for issues ranging from food waste to animal abuse.
The new rule prohibits the use of special food items, drugs, medical equipment, toxic and harmful goods, flammable and explosive materials, and live animals in blind boxes — sealed containers consisting of mystery gifts. Authorities also proposed that blind box prices should not exceed 200 yuan ($30) and banned sales to children under the age of 8.
Blind boxes have become immensely popular in China over the past few years, with their mass appeal largely driven by young Chinese consumers born after 1995, according to a report by the Chinese Academy of Social Sciences. Fueled by the blind box craze, China's designer toy industry is expected to reach 47.8 billion yuan ($7.5 billion) this year, an increase from 29.5 billion yuan in 2020.
"People like to be surprised, so they test their luck by buying blind boxes," Xu Ye, a Shanghai-based student, told Sixth Tone. "Some rare (blind box) figures resell on second-hand platforms such as Xianyu for several times the original price."
But the rising popularity of blind box businesses has led to several problems in the absence of relevant regulations and industry norms.
Last week, the China Consumers Association slammed fast-food chain KFC for partnering with top blind box seller Pop Mart, accusing the former of luring customers to make impulse purchases and causing unnecessary food waste. The trend was also linked with animal abuse and deaths last year after vendors on e-commerce platforms were found promoting blind boxes containing live pets.
In November, the Shanghai Consumer Council noted that such businesses were also targeting children. Some minors were reportedly spending 2,000 yuan ($315) to buy "mystery stationery," prompting concerns over blind box addiction.
Pop Mart said the company would follow the new regulations issued by Shanghai authorities and "explore specific solutions that can be implemented," local media reported Friday.
Editor: Bibek Bhandari.
(Header image: A poster showing KFC and Pop Mart blind boxes. From Weibo)