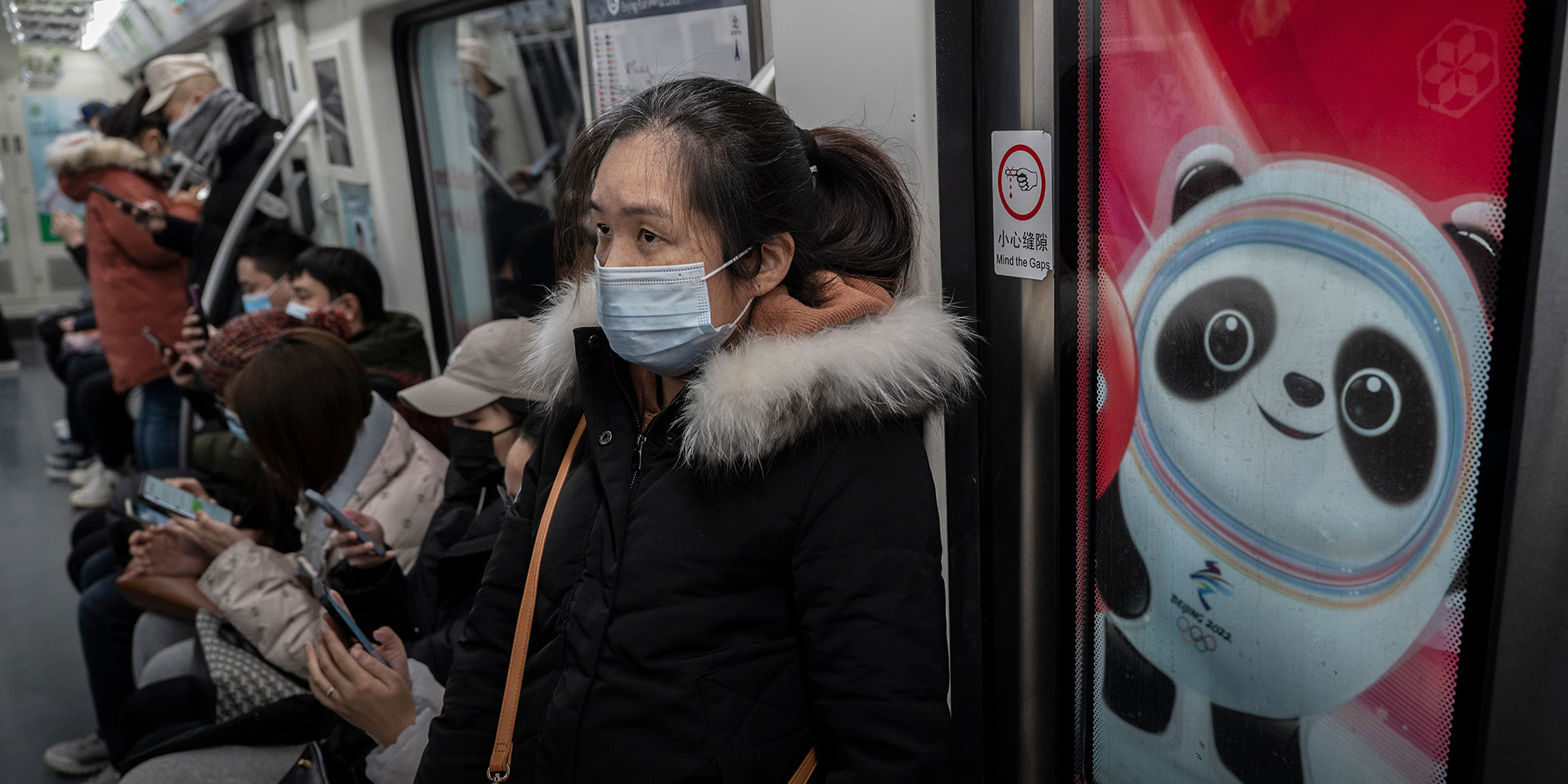 NEWS
Beijing Finds City's First Local Omicron Infection
The highly transmissible variant has been detected in at least seven Chinese cities.
Beijing has reported the city's first locally-transmitted case involving the Omicron variant of the coronavirus, putting the Chinese capital on high alert less than three weeks ahead of the Winter Olympics.
The individual neither had travel history to provinces currently facing COVID-19 outbreaks nor contacts with any of the related cases, Beijing authorities said during a press conference Saturday. The resident of Haidian District tested positive for the virus after developing an itchy throat Thursday and a fever the following day, while two others who shared the apartment tested negative for COVID-19.
The only Omicron case in Beijing so far comes at a time when the city is preparing to host the Winter Olympics starting Feb. 4. The capital had already imposed tight entry restrictions amid virus flare-ups in other parts of the country, requiring visitors to carry a negative COVID-19 test taken 48 hours before their journey.
Xu Hejian, director of the Information Office of Beijing Municipal Government, said the Omicron variant posed a "greater risk" in preventing and controlling the pandemic, adding that the highly transmissible variant was spreading rapidly at home and abroad.
As of Sunday, at least seven Chinese cities — including Beijing, Shanghai, Tianjin, Anyang, Dalian, Zhuhai, and Zhongshan — have detected locally-transmitted Omicron infections. China reported its first Omicron case last month in an overseas returnee in Tianjin.
With peak holiday travel approaching next week, authorities in Beijing said they would strengthen health monitoring of all people entering the capital and urged residents to stay put for the Lunar New Year, which falls on Feb. 1 this year. This is the third year that local authorities across China are discouraging holiday travel to prevent possible spread of the virus.
On Saturday, China logged 65 confirmed local cases of COVID-19, with the majority in Tianjin and Henan, according to the National Health Commission. Meanwhile, the northwestern city of Xi'an, which is in its fourth week of lockdown, only reported one coronavirus infection.
Editor: Bibek Bhandari.
(Header image: A woman wearing protective mask in a subway in Beijing, Jan. 13, 2022. Kevin Frayer/People Visual)