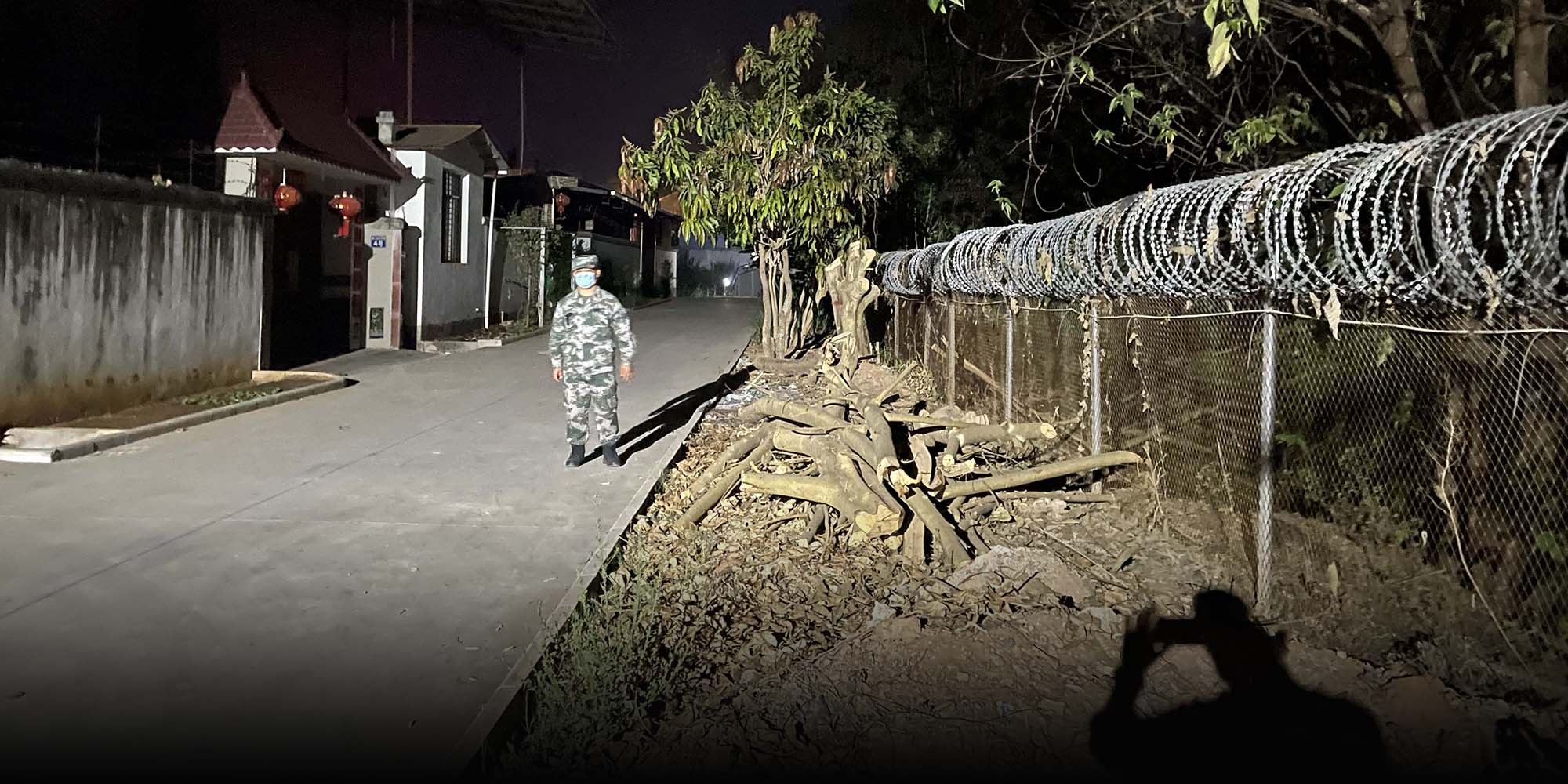 NEWS
Nearly 50,000 Arrested for Illegal Chinese Border Crossings in 2021
Most of the attempts were busted at the southwestern border.
Since China closed its border to combat COVID-19 in early 2020, thousands of people continued to cross illegally in 2021 for opportunities on the other side.
Chinese citizens were lured to Southeast Asian countries with promises of high-paid jobs — many of which turned out to be with criminal gangs — the National Immigration Administration said at a press conference on Wednesday. Meanwhile, people from lower-income countries came to China for employment in manufacturing and housekeeping.
Last year, China took drastic measures to tighten border control, resulting in the highest number of border-related arrests in the country's history.
Police found over 18,000 criminal cases, mostly at the southwestern border, and arrested nearly 50,000 people. The immigration administration did not break down the figures between migrants and smugglers, nor between people arrested on inbound and outbound journeys.
"The campaign achieved great success," Qu Hanyun, deputy director of the National Immigration Administration, said at a press conference on Wednesday. "Over 48,000 criminal suspects were arrested, and more than 47,000 personnel who tried to cross the border illegally were apprehended — 3.6 times and 3.4 times the previous year, respectively."
Qu said that the 48,000 "criminal suspects" arrested included traffickers and people assisting them from other locations. He did not provide details on the 47,000 people "apprehended."
Criminal gangs often post deceptive job recruitments online, using high-paying jobs overseas with arranged travel, free food, and accommodation as bait to attract people to apply. After people were smuggled out of the country, they were forced to participate in criminal activities such as telephone fraud and illegal gambling, Liu Haitao, director of the Department of Border Inspection and Management, said at the press conference.
"If their performance doesn't satisfy the gang, they will be punished physically and mentally. Moreover, they have to pay a high 'ransom' in exchange for 'freedom,'" Liu said. "It hurts both others and themselves."
Liu said that criminal groups also help companies in labor-intensive industries and housekeeping agencies to smuggle illegal immigrants into the country in order to profit from cheap labor.
Liu credited the large number of arrests last year partly to tip-offs from the public, adding that the authorities rewarded 557 informers with a total 1.4 million yuan ($220,180).
Over the past year, Chinese police have used social media campaigns to ask the public to report human trafficking and telephone scams. Police officers also set up streetside booths and visited people at home, in train stations, and even in hospitals, urging them to download an anti-telephone scam app.
Editor: David Cohen.
(Header image: A police patrols border area between China and Myanmar in Ruili, Yunnan province, Apirl 2, 2021. People Visual)