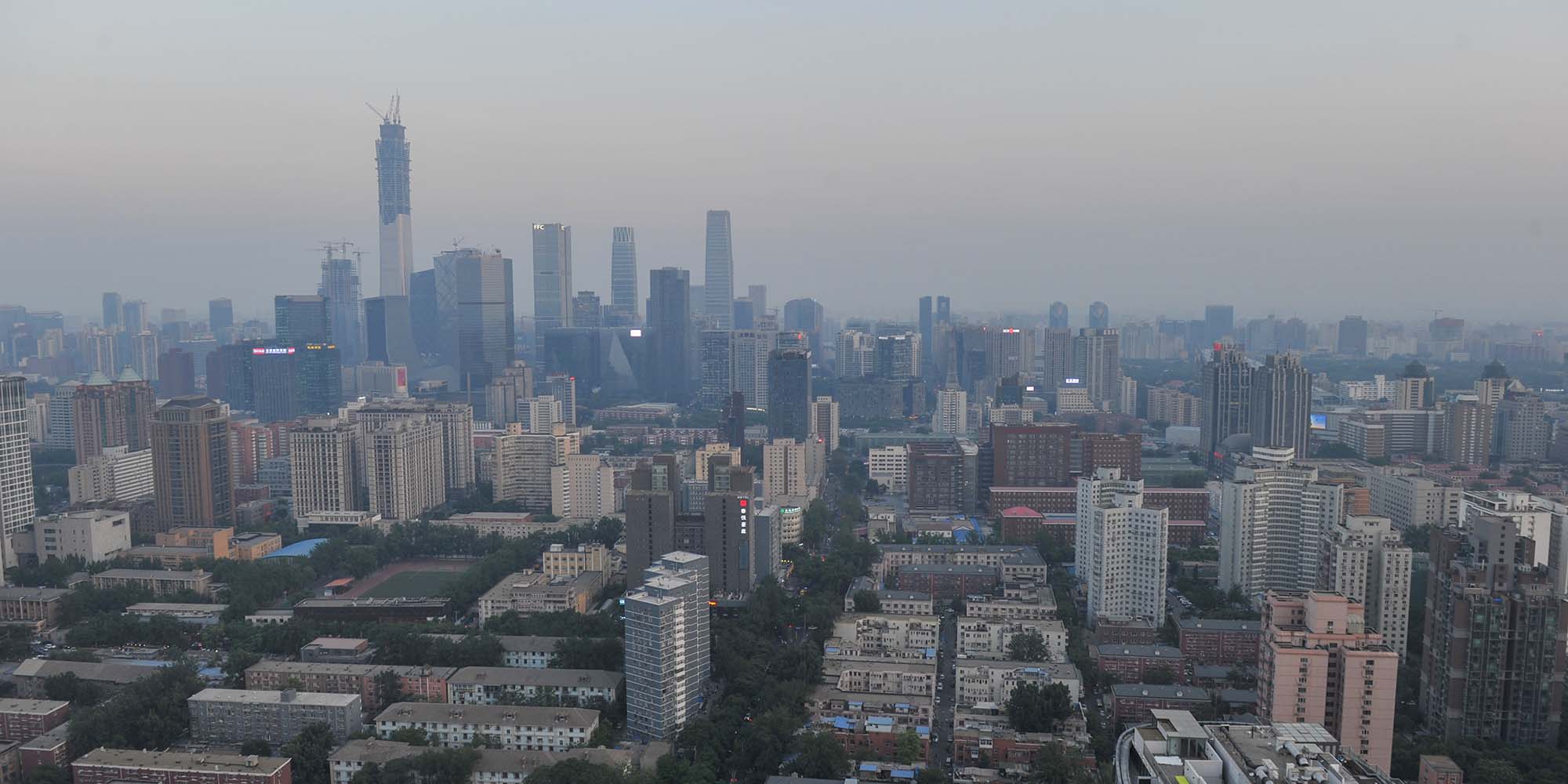 NEWS
Typhoons May Spike Ground-Level Ozone in Chinese Cities, Study Says
Ozone was the primary air pollutant in 168 cities last June.
Typhoon weather may accelerate the concentration of hazardous ground-level ozone and exacerbate air pollution in Chinese cities during the summer months, researchers said in a new study in the journal Science Advances.
Cities along the Yangtze River Delta and Pearl River Delta, which includes Shanghai and Guangzhou, saw their surface ozone levels deteriorate as typhoons from the Northwest Pacific — a weather activity that frequents China's coasts in warm seasons — approached the region, according to the study published Friday.
Researchers found the maximum daily eight-hour average of ozone concentration in the Yangtze and Pearl River deltas rose by 28.3% and 53.8%, respectively, during typhoon season in the summer and fall, with a "particularly remarkable" spike when the storms passed through Taiwan.
Ground-level ozone is primarily formed when nitrogen oxides, such as gases emitted from automobiles and burning coal, react with volatile organic compounds (VOCs). Higher ozone concentration is harmful to human health and can aggravate respiratory illnesses.
"Typhoons bring higher air temperatures, resulting in a large number of VOCs emitted from natural vegetation," Ding Aijun, professor of atmospheric environment at Nanjing University and a lead author of the study, told Sixth Tone.
He added that higher VOC emissions from the large patch of forests between the Yangtze and Pearl rivers contribute to increased surface ozone, which first tends to deteriorate around the Yangtze, moving on to the latter area.
While air quality in major cities such as Beijing has drastically improved since the 2013 anti-pollution campaign, the country's ground-level ozone is largely on the rise due to the less-controlled emissions of VOCs from both anthropogenic and biogenic sources, Ding said. Last June, ozone was the primary air pollutant in all 168 cities monitored for air pollution nationwide.
"Our study reflected the mechanisms of cross-regional transport of ozone in two major city clusters," Ding said, adding that more targeted mitigation efforts on VOCs are required in the future. "It is vital for the work of pollution control."
Meanwhile, warming temperatures due to climate change also affect ground-level ozone concentration. Higher air temperatures, Ding said, could boost emissions of VOCs and result in higher ozone pollution.
Editor: Bibek Bhandari.
(Header image: Ozone pollution reached moderate-severe level in Beijing, May 18, 2017. People Visual)