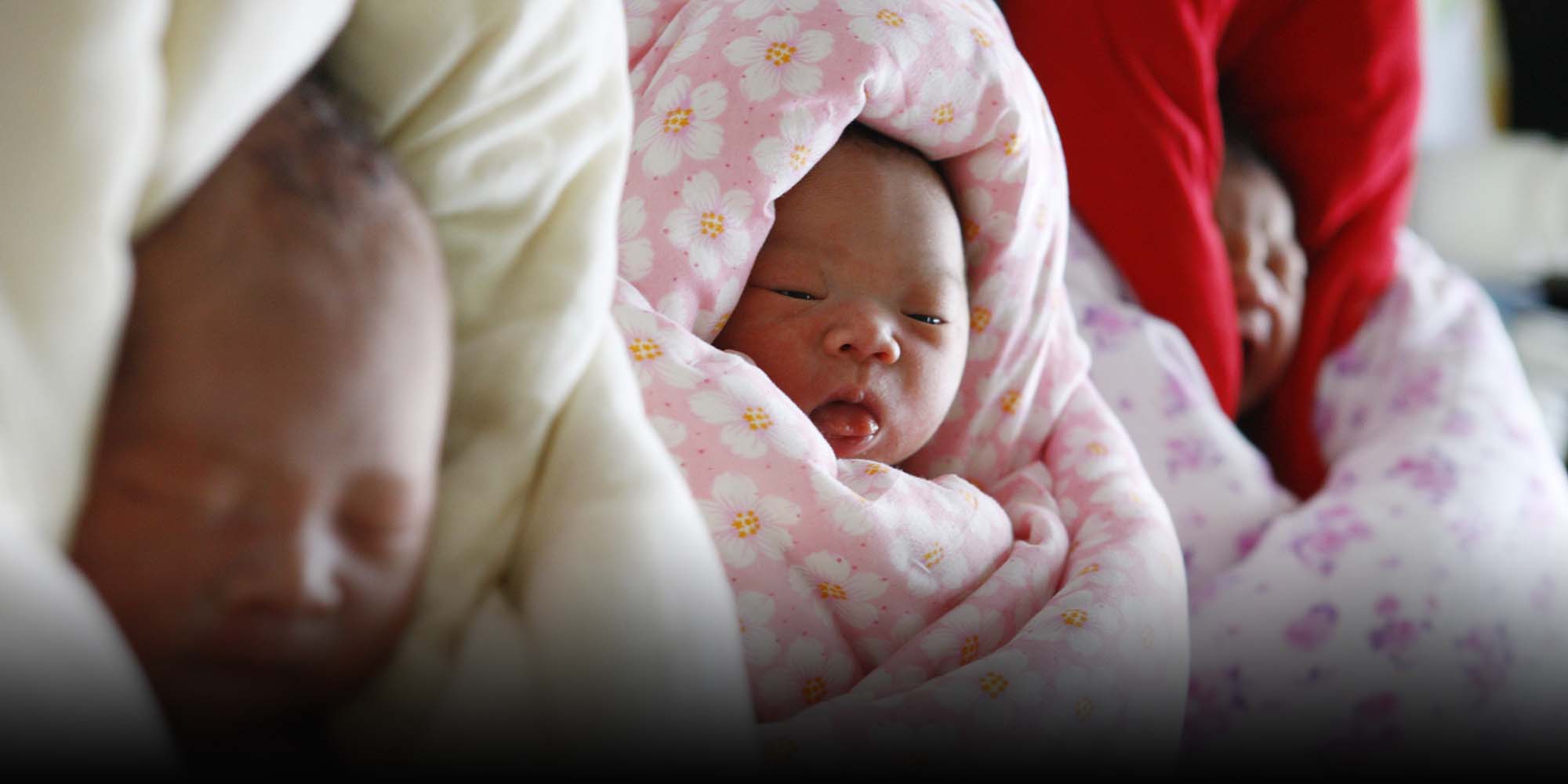 NEWS
Will $300B in State Maternity Funds Help Boost China's Birth Rate?
Some experts suggest annual addition to state coffers will support birthing policies, while others argue such measures could prove costly.
While Chinese authorities plan to improve financial incentives for couples to boost the country's plummeting birth rate, some experts have gone a step further, suggesting the central bank print trillions of yuan in "maternity funds."
Ren Zeping, chief economist at Soochow Securities, said the country should print an additional 2 trillion yuan ($314 billion) annually for a decade, which could help cover various costs associated with some 50 million newborns during that time. On Monday, the former chief economist of the now indebted China Evergrande Group published a detailed report supporting his idea on social platform WeChat.
"Establish an encouragement fund as soon as possible, have the central bank print an additional 2 trillion yuan … to solve the problem of population aging and low birth rate," Ren wrote on microblogging platform Weibo on Saturday before publishing his report.
A day after Ren's Weibo post, economics professor Liang Jianzhang also weighed in on the issue, adding that the government should instead add 5 trillion yuan to its coffers. In a commentary in financial outlet Caixin, the professor at Peking University's School of Economics and the founder of leading travel site Trip.com said that the amount he proposed also considered home-buying subsidies for couples with two or more children and budget to build nurseries across the country.
To encourage couples to have more children, several provinces and regions have recently announced a raft of measures. They include everything from handing out monthly cash incentives and housing allowance to couples with multiple children to extending maternity and paternity leaves and policies for new mothers to return to work after childbirth.
However, many young Chinese have been pushing back on marriage and prioritizing their careers and social life, while most couples with children have been reluctant to have more children despite the country scrapping restrictive birth policies.
Meanwhile, many on social media have frequently slammed both parents and the state for pressuring young people to get married or encouraging couples to have more children.
Referring to the ideas proposed by Ren and Liang, some Weibo users argued that giving birth is a matter of personal choice, and money wouldn't solve the country's demographic crisis. Others questioned if printing trillions of yuan in maternity funds would lead to inflation and an increase in property prices.
Zhong Huiyong, associate professor at Shanghai University of International Business and Economics, told Sixth Tone's sister publication, The Paper, that "fertility incentives should be implemented through fiscal subsidies," and the policy suggested by Ren would instead lead to a sustained rise in inflation.
"Policy formulation shouldn't be oversimplified, especially in terms of printing more money," Zhong said.
Amid pushback, Ren responded via a public post Tuesday on WeChat, saying that the 2 trillion he proposed was based on the average social welfare expenditure related to childbirth among developed countries. He noted that countries in the Organization for Economic Cooperation and Development, such as Germany, France, and Italy, spent an average of 3% of their GDPs on birth incentives in 2017.
"Due to the downward pressure on the economy amid the pandemic ... the government, enterprises, and families have no money, so it's better to print money to have children," Ren wrote Tuesday.
Meanwhile, Ren also told The Paper that "there will be no inflationary pressure if (the printed money) is ultimately invested in the real economy, supporting industries that are key to national development, such as infrastructure construction, technology research, and fertility subsidies."
"But if it idles or flows into the real estate sector, it will trigger inflation and increase asset prices," Ren told The Paper.
Editor: Bibek Bhandari.
(Header image: People Visual)