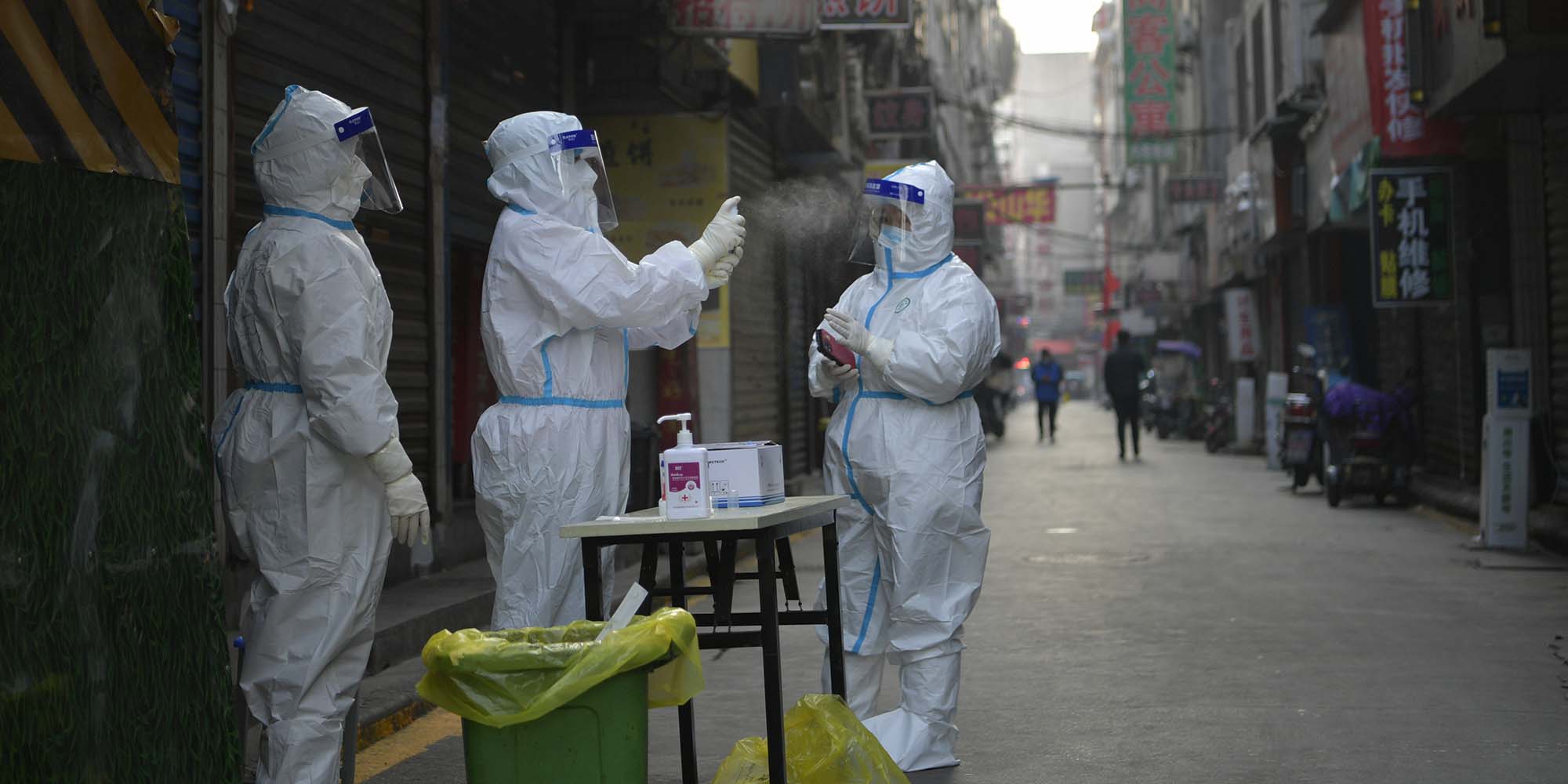 NEWS
After Tragedies, Xi'an Promises Better Health Care Amid Lockdown
Chinese vice premier said she "deeply grieved" for the residents affected by delayed medical treatment.
Authorities in the northwestern city of Xi'an said Friday that hospitals weren't allowed to turn away patients seeking medical treatment, even amid the strict coronavirus-related protocols, following multiple incidents that led to loss of lives.
The municipal government said health care facilities must accept patients regardless of having a negative COVID-19 test result, apologizing for the tragedies that unfolded over the past days. Xi'an was placed in strict lockdown on Dec. 23 following a surge in infections, one of China's worst outbreaks since the early days of the pandemic.
On Sunday, a 61-year-old man died after failing to seek timely medical attention, his daughter Wang Xin told Sixth Tone's sister publication, The Paper, using a pseudonym. After her father experienced sudden chest pain, instead of rushing him to the hospital, she had to first seek approval from her residential community and then call an inundated ambulance hotline number, before driving herself.
After reaching the Xi'an International Medical Center Hospital, Wang said her father was denied medical care for over seven hours because they lived in a "medium-risk" COVID-19 zone, and he didn't have a negative nucleic acid test result. By the time he received treatment, it was already too late.
"After my dad was pushed out (on the stretcher), I just broke down, because he was a living person when he went in," Wang told The Paper.
Wang's plight is among the multiple medical tragedies that have shocked and angered many of the city's 13 million people, who have been placed in strict lockdown for over two weeks. Though the number of COVID-19 infections has gradually declined over the past few days, authorities said the restrictions will continue until the city stamps out the virus entirely.
On Thursday, China's Vice Premier Sun Chunlan said she "deeply grieved" for those who experienced tragedies, demanding improvements to the problems exposed in local coronavirus response, according to the state-owned Xinhua News Agency. Sun said hospitals should not "turn away patients under any pretense during COVID-19" as "the primary function of a medical institution is to provide medical care."
Since Xi'an implemented the lockdown, residents have shared their experiences, including challenges in accessing non-coronavirus-related medical services, angering locals and others. Last week, two pregnant women lost their respective children after they were barred from entering hospitals. One didn't have a negative virus test as required, while the other couldn't provide an eligible electronic health code.
On Thursday, local health authorities dismissed several staff from the Xi'an Gaoxin Hospital, where one of the pregnant women had sought medical attention. The director of the city's health commission also received a warning for "dereliction of duty" along with other officials.
Contributions: Zhu Ruiying; editor: Bibek Bhandari.
(Header image: COVID-19 control workers in Xi'an, Shaanxi province, Jan. 3, 2022. People Visual)