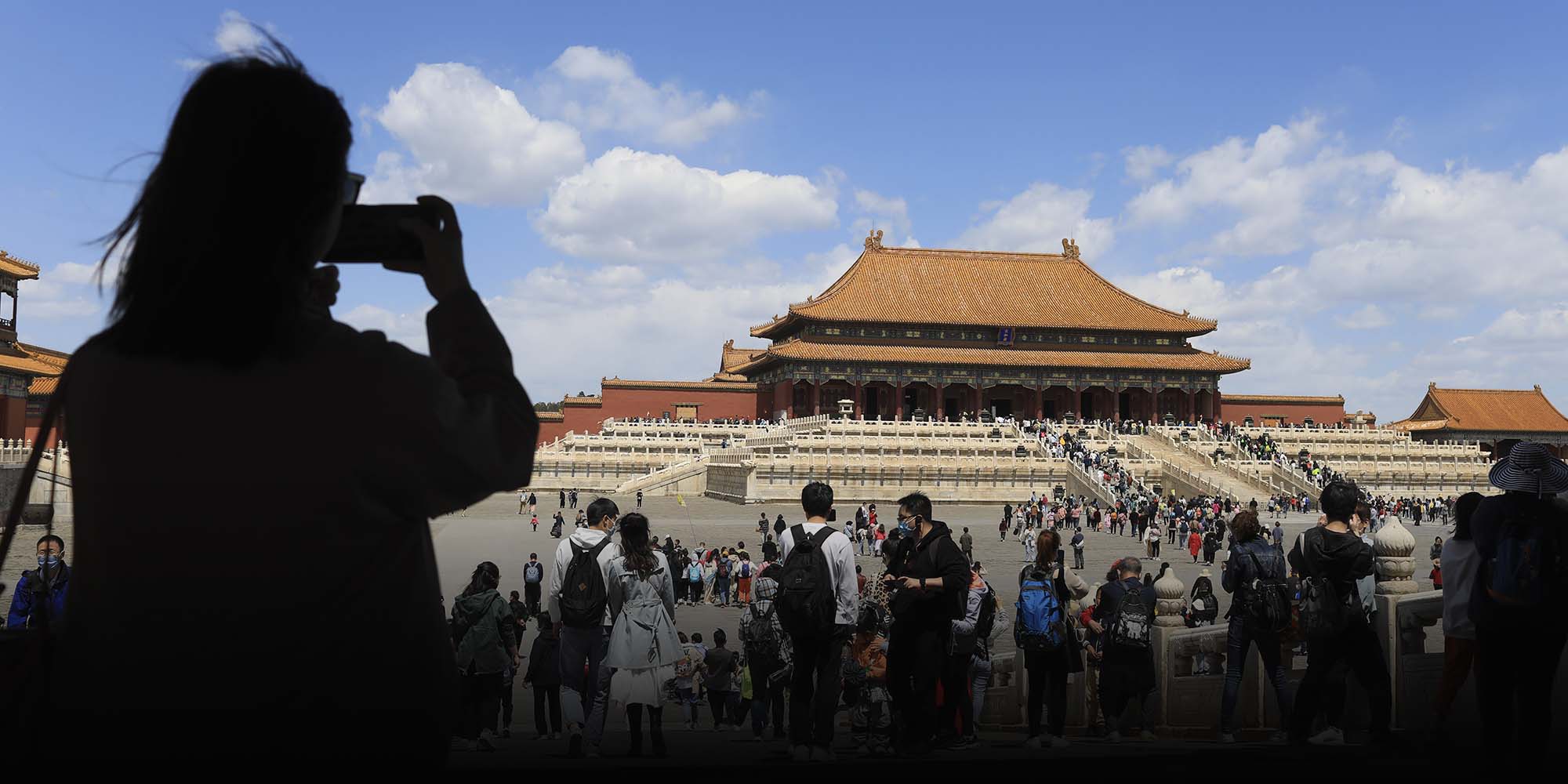 NEWS
Meeting Anti-Pollution Targets, Beijing Breathed Clean Air in 2021
The Chinese capital recorded only eight heavily polluted days last year.
Beijing fully met its clean air targets for the first time in 2021, cleansing its image as the most polluted city in the world just years ago.
Last year, the average concentrations of six major air pollutants — including the hazardous PM2.5, PM10, ground-level ozone, and sulfur dioxide — were below the national standard for the first time since 2013, the Beijing Municipal Ecology and Environment Bureau announced Tuesday. The city of nearly 22 million people, which was previously choked with smog-filled days, only recorded eight heavily polluted days last year, two fewer than the year before.
The capital's annual concentration of smog-causing fine particulate matter, known as PM2.5, dropped to 33 micrograms per cubic meter — lower than the country's interim air quality standard of 35 micrograms per cubic meter, according to the bureau. It marked a 63.1% drop since the city implemented its anti-pollution drive following the headline-grabbing spate of bad air days dubbed the "airpocalypse" in 2013.
China's national air quality standards, however, are more lenient than the guidelines set by the World Health Organization, particularly for PM2.5, PM10, and nitrogen dioxide. And while Beijing has seen more blue skies in recent years, nearby areas around the Fenwei Plain — stretching across the northern and central provinces of Shanxi, Shaanxi, and Henan and housing many high-emission industries — was one of the most polluted regions in the country last year, according to official data.
Wan Wei, air quality program manager at Clean Air Asia, told Sixth Tone that Beijing's air quality improvement lies in its "science-based air quality management," which includes detailed analysis and source of key pollutants, including PM2.5. She added that the Fenwei Plain, which witnessed the most heavily polluted days compared to other regions in 2019, has become the country's new battleground against air pollution, though the region showed signs of improvement in 2020.
Meanwhile, environmentalists and officials have hailed Beijing's successful anti-pollution measures, with the latter mostly attributing the achievement to the switch from coal power to cleaner forms of energy to heat homes during winter as well as the gradual phasing out of fossil-fuel vehicles. But the deputy leader of the city's environmental bureau cautioned that Beijing's progress in fighting air pollution is still a work in progress, saying officials "dare not slack."
China has also been cracking down on the use of coal — still its dominant source of energy — over the years, aiming for a 10% drop in annual PM2.5 concentrations in all cities between 2020 and 2025. With plans to achieve carbon neutrality by 2060, the country's ambitious climate goals will provide it with an "unprecedented driving force" to control air pollution, Wan said.
Editor: Bibek Bhandari.
(Header image: Tourists visit the Forbidden City in Beijing, May 1, 2021. People Visual)