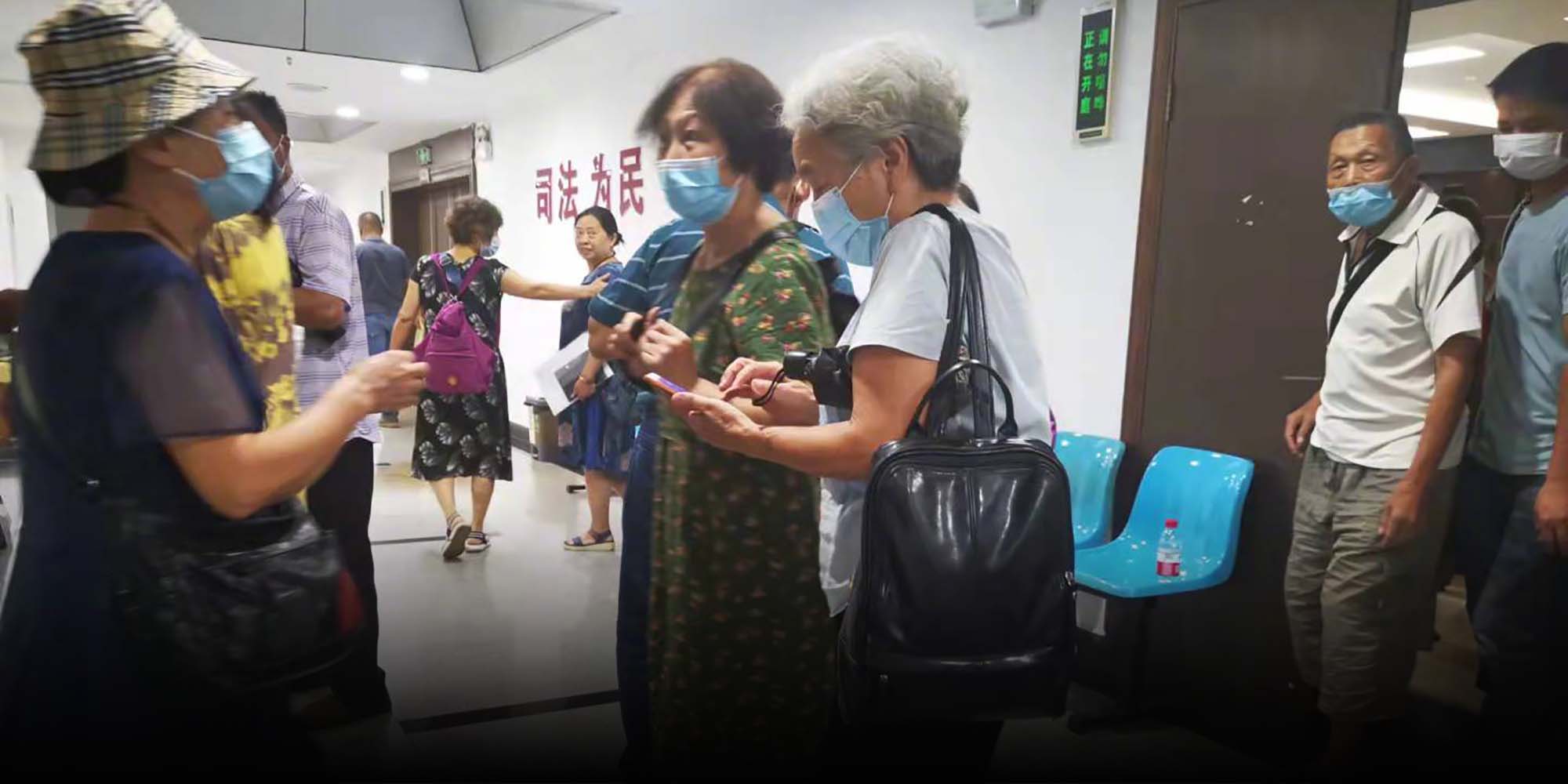 NEWS
Illegal Chinese Care Home Swindles $125m From Local Seniors
The case is just the latest example of criminals targeting China's rapidly expanding elder care system.
Two people have been sentenced to life in prison after setting up an unregistered elder care facility in central China's Hunan province and illegally raising over 800 million yuan ($125 million) from local families, Sixth Tone's sister publication The Paper reported Friday.
The pair registered a company named Loving Care in 2010 to build serviced apartment buildings for seniors in Changsha, the capital of Hunan province. When the venture ran into financial trouble, they reportedly teamed up with an organized crime group specializing in illegal fundraising to swindle money from the local community.
The two offenders, surnamed Gan and Luo, ran leaflet campaigns and held marketing events falsely promoting Loving Care as a successful business, according to court documents. Thousands of people handed over large sums of money — believing they were pre-paying for nursing beds and other care services — before the pair was finally arrested.
There have been several similar cases involving groups defrauding the elderly by offering fake retirement services in recent years, according to domestic media. Chen Ying, a lawyer at the Beijing Yingke Law Firm, told Sixth Tone that criminals often tell seniors they'll receive various perks — including VIP membership, prebooking discounts, or an annual dividend — if they pay a lump sum in advance, she added.
Gan and Luo were charged with illegal fundraising and received the maximum sentence stipulated under China's criminal law: life imprisonment. Chen said the tough penalty reflected the severity of the offence.
"The amount of money involved in this case is extremely large, and it mainly affected the elderly," she said. "It's had a very bad influence and even affected social stability, which makes it a serious issue."
According to the indictment, Loving Care was established with registered capital of 20 million yuan in 2010. The company leased rural land in Changsha to build an apartment building, and construction on the project began in 2011. The facility was not registered with the local civil affairs bureau as an elder care institution as required.
By August 2019, Loving Care operated serviced apartments with nearly 600 beds, but it had raised money from over 5,000 customers. The deceived senior citizens suffered losses ranging from 22,000 yuan to 500,000 yuan, according to The Paper. The company raised 811 million yuan of funds in total.
Seniors in Changsha told The Paper that they had visited Loving Care in person and been genuinely impressed by the apartments they had seen. During these visits, salespeople from the company repeatedly urged them to transfer money to the company. 
"The more money you pay for staying in the apartment building, the greater the discount on the bed fee will be. If you don't stay here for the time being, the bed fee you pay can become an investment and obtain a 10% annual interest rate," Loving Care staff told customers, according to The Paper. 
Loving Care is just the latest incident of illegal fundraising in China's elder care industry. In 2019, The Paper reported that authorities in Changsha had uncovered similar scams that had defrauded over 10,000 people and raised over 1 billion yuan. A local official said the Changsha government was making "unprecedented efforts" to tackle the problem.
The rise in fraud is likely being fueled by China's rapid population aging. The country is now home to more than 264 million people aged 60 or over, and this figure is predicted to increase to 402 million by 2040. The government has been actively promoting the establishment of new nursing homes and serviced apartment buildings in recent years.
"Although the retirement industry is currently developing rapidly, it's also providing opportunities for some people to commit crimes using high-interest returns as bait," Chen said.
Chen said that the public should watch out for scams targeting the elderly. "Any interest-rebate pension investment that offers higher returns than the banks' interest rates must be suspect," she said.
Editor: Dominic Morgan.
(Header image: Seniors walk out of the courtroom in Changsha, Hunan province, September 2021. From The Paper)