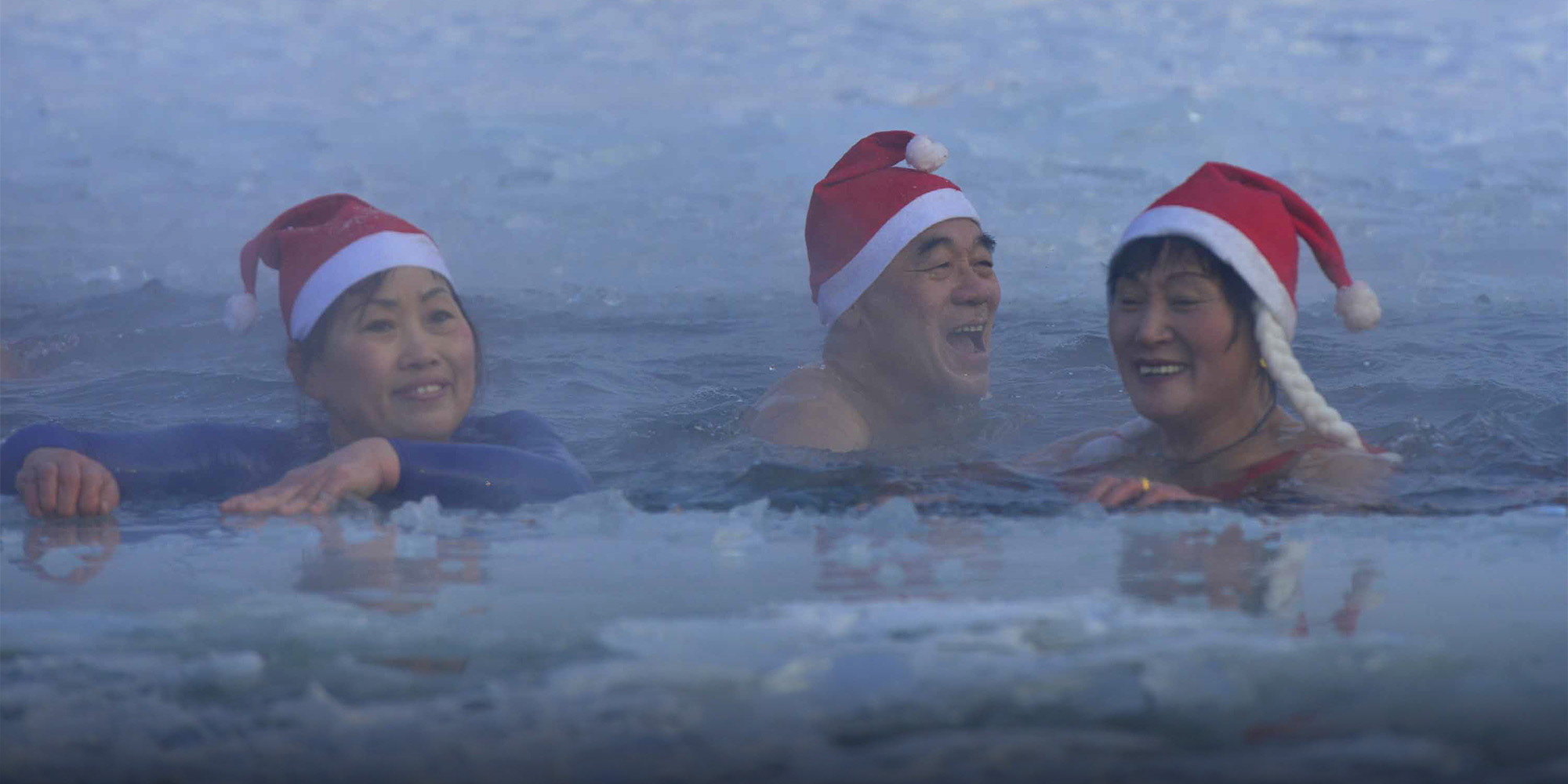 MULTIMEDIA
Christmas in China: Santa, Snowman, Spruce Trees, and More
A photo collage of Chinese cities donned in a festive holiday mood.
SHANGHAI — 'Tis the season of joy, and Shanghai is soaking in the festive spirit.
Decked with Christmas decorations, the city's glitzy shopping malls and shops are unofficially competing for the best window displays, while inflated Santa Clauses can be spotted hanging from windows and terraces, gifting smiles across downtown.
A similar celebratory atmosphere has found its way to other Chinese cities, with Christmas trees and installations attracting selfie-seekers looking to light up their social media feeds. Last year, the traditional style of Chinese clothing known as hanfu also got a Christmas makeover, with festive renditions trending among fashion enthusiasts.
Christmas is the most popular Western holiday in China, and the country has largely embraced the commercial aspects — not religious connotations — associated with the festival. While anti-Christmas rhetoric has gained ground over the years, disparaging people for "blindly following" Western holidays, experts believe such boycotts mostly come from cultural revivalists, and that "excluding foreign cultures is never a viable way to pass on one's own traditions."
Here are snapshots of Christmas decorations from Shanghai and around China.
Contributions: Bibek Bhandari and Fu Xiaofan.
(Header image: Swimmers in Shenyang, Liaoning province, 2013. VCG)