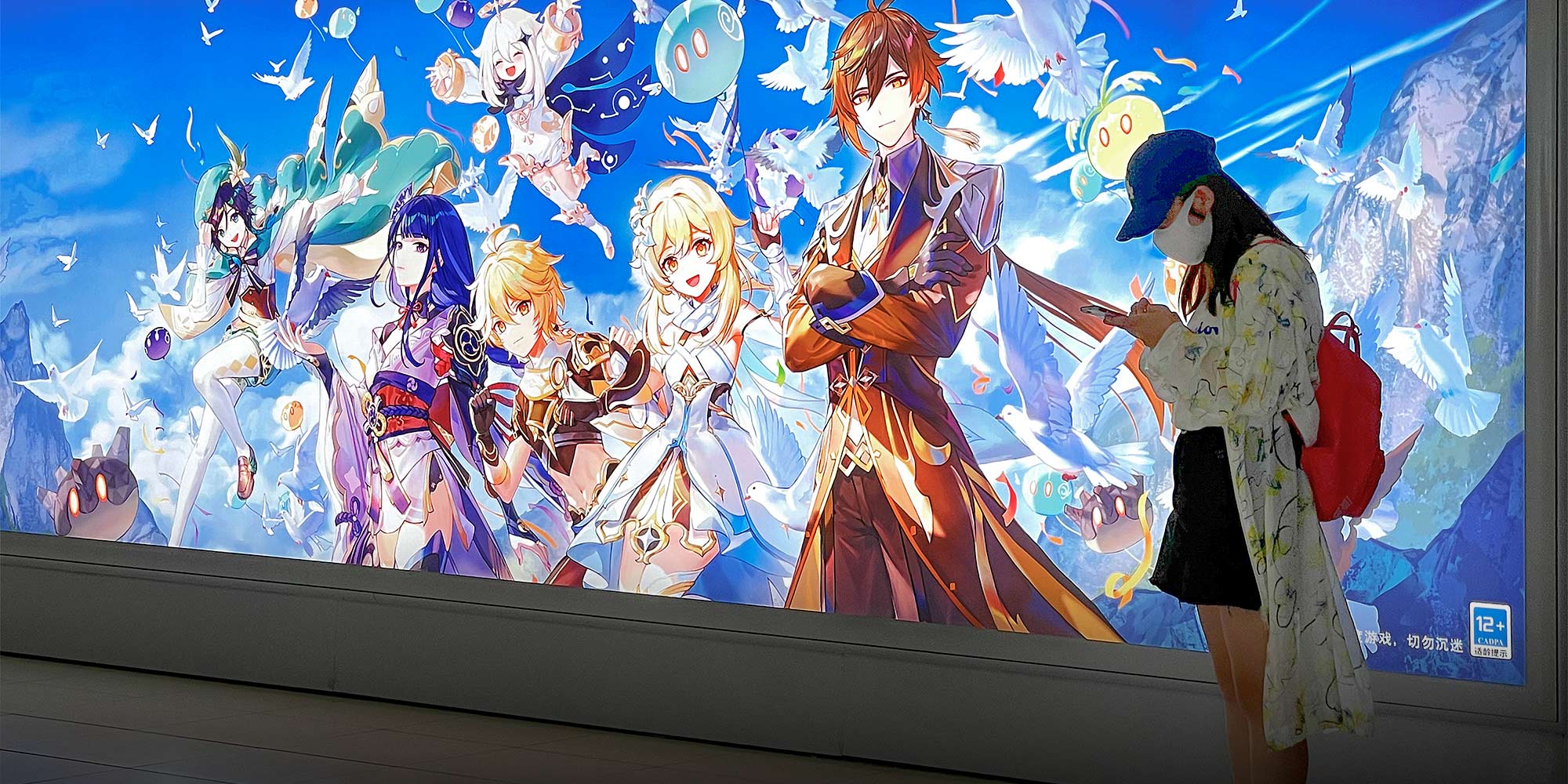 VOICES & OPINION
All China's Gamers Want for Christmas Is an AAA Game To Call Their Own
Can the country's studios transfer their mobile gaming success to the time-consuming, costly world of AAA game development?
Last month, miHoYo, the Shanghai-based developer of the hit cross-platform game "Genshin Impact," announced plans for a new, 100-employee studio in Montreal. The news comes half a year after TiMi Studio Group, a subsidiary of Tencent, said it would open its own Montreal studio.
China's gaming giants have been expanding overseas for years. TiMi, for example, already has studios in Seattle and Los Angeles. What makes these recent moves noteworthy, at least for Chinese gamers, is the new studio's mission statement: to create and develop true "AAA" gaming properties.
There is no universally accepted definition for what constitutes a AAA game. Within China, players like to joke that AAA titles are defined as those that take "a lot of time, a lot of resources, and a lot of money" to make. Done right, they are blockbusters: titles like "The Last of Us," "Red Dead Redemption," and "Halo" — all characterized by elaborate single-player plots, complex gameplay, and high-end graphics that test the technical limits of consoles and PCs.
These qualities are not typically counted among the Chinese gaming industry's strengths, which is one reason miHoYo's announcement attracted such attention domestically. Although Chinese firms have produced or bought the rights to some of the world's most popular mobile and multiplayer titles, including "League of Legends," "Genshin Impact," and "PUBG: Battlegrounds," they have traditionally not been willing to invest the time and money needed to create original AAA titles.
Just the fact that Chinese game developers are talking about producing AAA games hints at how far the country's gaming industry has come since the 1980s and 1990s, when it was dominated by crude "reskins" of Japanese role-playing games (JRPGs). At the same time, while developers like Tencent, Netease, and miHoYo have made leaps and bounds since then, especially in the field of mobile gaming, domestic PC games remain heavily indebted to JRPG conventions, with critics expressing frustration at their emphasis on story over gameplay.
Hunger for a domestically produced AAA game has increased as Chinese players are exposed to European and American titles, and especially since the popular gaming platform Steam became accessible in China in 2018. Chinese players want more action, more open worlds, and more complex gameplay — demands that Chinese developers have attempted to meet with AAA-style titles like "Xuan-Yuan Sword VII" and "The Legend of Sword and Fairy 7." These games represent a combination of local themes and tastes — specifically the popular xianxia genre of chivalric fantasy — with gaming conventions borrowed from hit true AAA titles like "The Witcher 3: Wild Hunt" and the "God of War" series. Yet they have generally failed to live up to expectations, with tepid sales and middling reviews.
The experience of the Chinese film industry is a useful reference here. When Hollywood films were first screened widely in Chinese theatres in the early 21st century, domestic filmmakers struggled to match the high production values of their Hollywood competitors. However, as the spectacular success of recent films like "Wolf Warrior 2" and "The Wandering Earth" suggests, this increased competition and pressure was not a death knell for the local film industry, as producers eventually cracked the code, melding Hollywood styles and tropes with Chinese stories to great success. Today, just one of the top-10 grossing films in China of all time — "Avengers: Endgame" — was produced outside the country.
Obviously, Chinese gamers hope that the country's game makers can replicate the success of their film industry peers, but the comparison overlooks key differences between the two industries. In particular, the ascension of China's film industry over the past decade has coincided with the country's rise to the top of the global box office rankings. By comparison, China's single-player PC and console game markets, which are key to the success of any AAA game, remain miniscule. According to a survey published by consulting firm Niko Partners in 2020, China is home to just 13 million console gamers. The entire domestic console software market is worth just $927 million a year. Although there are more PC gamers — some 325 million, according to Niko — many of these machines are ill-suited to the graphical demands of AAA gaming.
The disparity between gamers' expectations and the overall state of the market can be seen from the overinflated hype that surrounds every new major Chinese console game release. In the case of "Black Myth: Wukong" — an in-development console title based on the classic novel "Journey to the West" — the game's trailer has been viewed tens of millions of times, and gamers hailed an early gameplay demo as signaling a huge step forward for Chinese gaming. For the game to be a success, however, it will probably need to sell millions of copies at $40 to $60 apiece.
To put that in context, arguably the most successful Chinese AAA-style game to date is 2018's "Sword of Legends 3," which has sold 2 million copies, many of them discounted from the game's already low 99-yuan ($15) original price point. It's not impossible that "Black Myth" will surpass that number, but the low prices suggest that developers obsessed with producing a true AAA game face the risk of outrunning local demand, at least in the short-term.
Outside of the AAA space, some Chinese console and PC-game developers have had success selling to overseas gamers. The business simulation game "My Time at Portia," developed by Chongqing-based Pathea Games, was conceived with the foreign market in mind and sold 1 million copies. The first-person shooter game "Bright Memory: Infinite," developed by the independent game producer FYQD, also received positive coverage after its debut at the 2020 Inside Xbox conference.
Yet, even if this overseas strategy does prove viable, it's unlikely to satisfy Chinese gamers who are hungry for a true Chinese AAA title. In the absence of strong domestic demand, the most successful Chinese PC and console games generally skirt around overly "Chinese" subject material and themes to avoid alienating international gamers. For local players still harboring dreams of seeing AAA techniques used to tell a truly Chinese story, these successes can feel disappointing.
"Black Myth: Wukong" is currently scheduled to launch sometime in 2023. By that point, miHoYo's Montreal studio should theoretically be well on its way to creating its own AAA game. In the meantime, hopes for Chinese-produced, domestically focused AAA game will only grow more fervent. There's cause for optimism: After all, few saw the success of "Wolf Warrior 2" or "The Wandering Earth" coming. But it's also fair to wonder whether asking Chinese game studios to compete with European and American AAA studios on their own turf might be the wrong strategy at the wrong time.
Translator: Lewis Wright; editors: Cai Yineng and Kilian O'Donnell.
(Header image: A woman stands in front of an ad for the game "Genshin Impact" in Beijing, Sept. 3, 2021. People Visual)