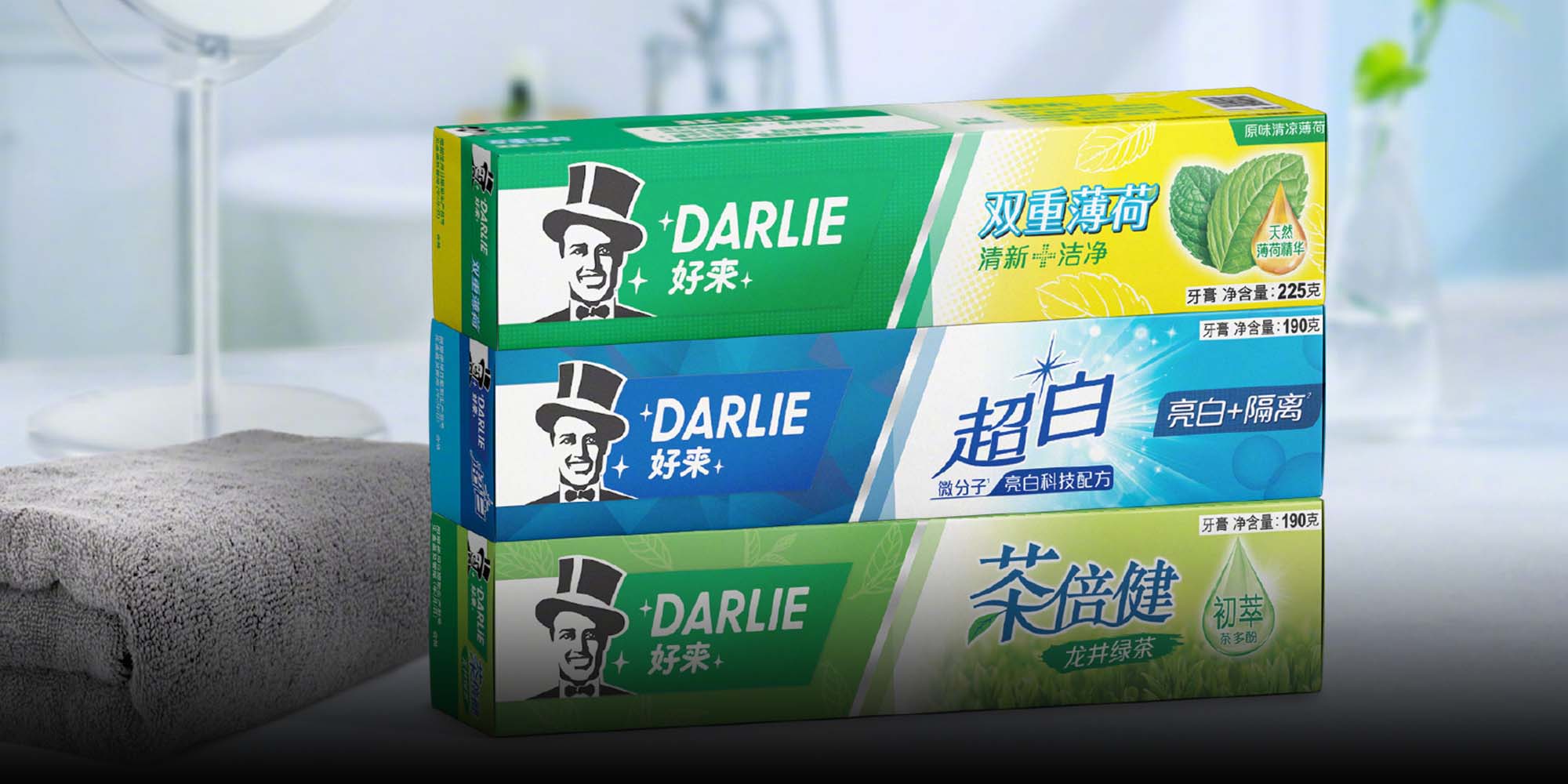 NEWS
Colgate Bids Farewell to 'Black Person' Toothpaste in China
The company's local partner denied the name change had any relation to the toothpaste's racially insensitive branding.
American conglomerate Colgate-Palmolive has decided to change the name of its immensely popular, albeit racially insensitive toothpaste brand in China, which has often been the target of backlashes over the years.
Hawley & Hazel, the manufacturer of Darlie toothpaste and Colgate's local partner in China, announced on Tuesday it would change the branding to haolai, in alignment with the company's Chinese name. Darlie toothpaste was previously marketed as heiren — which translates as "Black person" in English — alongside a photo mirroring an entertainer in blackface flashing a pearl-white smile on its packaging.
Founded in Shanghai in 1933, the toothpaste company initially used the racial slur "Darkie" to market its product. It wasn't until 1989 — four years after Colgate took ownership — that the company changed the toothpaste's English name to Darlie, and replaced the original logo with the face of a racially ambiguous person.
Colgate-Palmolive said the company
began reviewing
its branding last year. However, its local partner denied the name change was related to ongoing debates about racial discrimination in the wake of 2020's Black Lives Matter protests.
"Hawley & Hazel and our product brand have nothing to do with any form of discrimination," the company told Sixth Tone via email. "The brand initiative will better illustrate our brand belief of 'good things come with a smile.'"
Products with the new brand name will be launched in March 2022, according to the company.
In 2020, Darlie was the second best-selling toothpaste brand in China after Yunnan Baiyao, according to market research firm Euromonitor International. It accounted for 17.2% of the market share, beating its parent company Colgate's eponymous brand.
Titus Levi, an associate professor at the University of Southern California-Shanghai Jiao Tong University Institute of Cultural and Creative Industry, told Sixth Tone that the name change "may not hold much value for the locals."
"The original character in blackface is crass to me and to the other Black folks in China, but for (the locals), this sails over their collective head," said Levi, who has lived in China intermittently for over a decade. "Having a serious conversation about race — and how mainlanders perceive Black folks — might develop into a useful and interesting conversation, but (the name change) doesn't solve any problem."
Darlie's name change announcement hasn't stirred noticeable reactions on Chinese social media. On microblogging platform Weibo, a related hashtag attracted over 1 million views, a paltry number compared with the hundreds of millions of views on the platform's trending section.
"I don't understand — the original name indicates that users will have teeth as white as Black people, why would they feel discriminated against?" one Weibo user wrote.
Editor: Bibek Bhandari.
(Header image: A promotional photo shows Darlie toothpaste with its new Chinese name. From Darlie's official website)