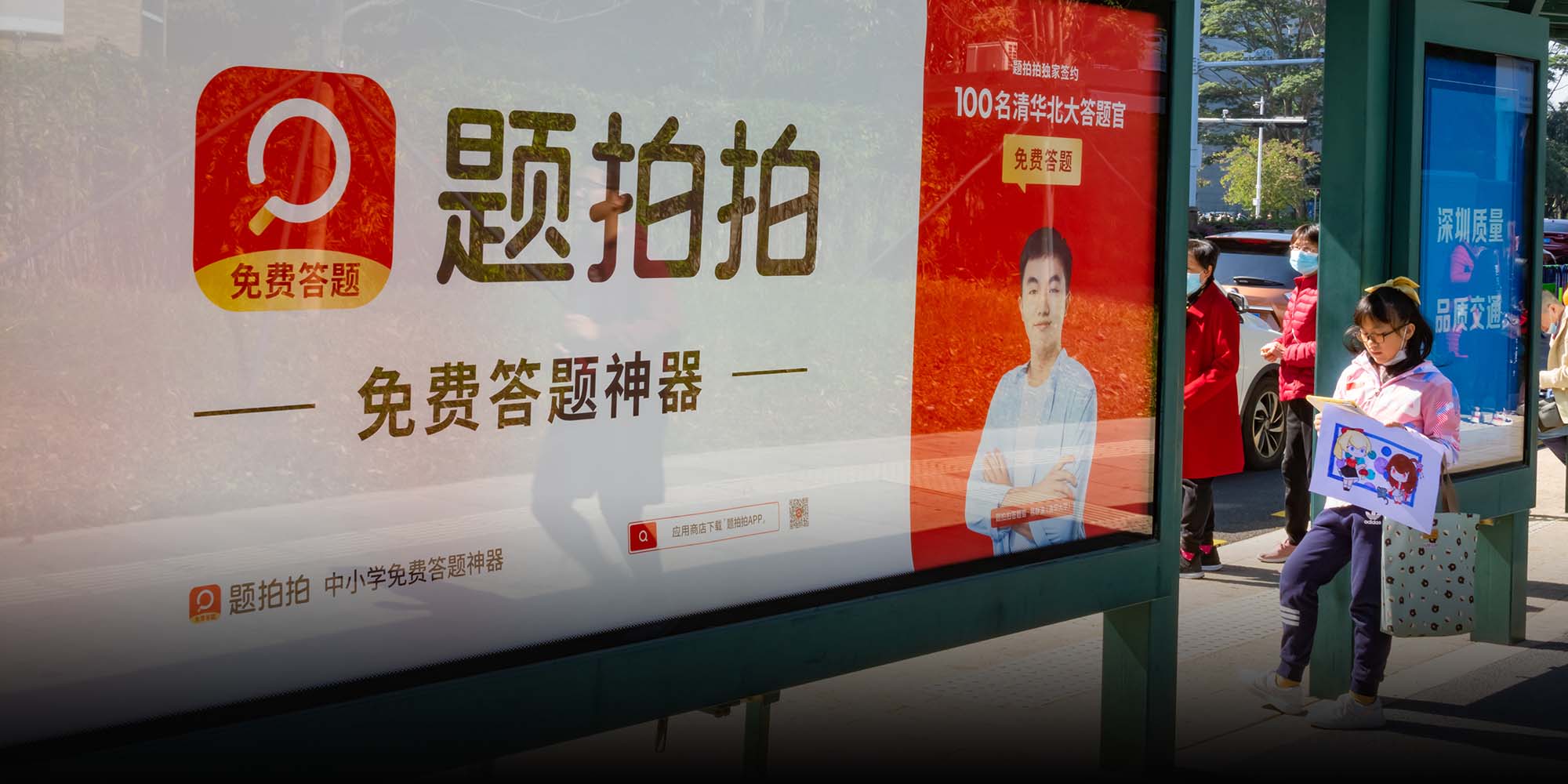 NEWS
China Blocks Apps Helping Students With Their Homework
Authorities say the "snap-for-answers" apps "harm the intellectual development" of children.
China's top education authority has blocked mobile apps that help students with their coursework, demanding such operators register under the broad spectrum of academic training institutes.
The Ministry of Education said Monday that the so-called snap-for-answers apps can only operate after receiving relevant approvals for helping primary and middle school students. The ministry said students relying on those apps "skip their own thinking process when facing problems, which harms their intellectual development."
The snap-for-answers apps surfaced as early as 2013, with key players such as Zuoyebang building a 300-million-question bank for students from primary to high school, domestic media reported. Such apps topped active user lists among educational apps in April, according to data from Beijing-based app tracker Analysys Qianfan.
"It's difficult for students to develop their abilities if they only use apps to search for answers," Chu Zhaohui, researcher at the state-run National Institute for Education Sciences, told China Media Group. "Under the 'double reduction' policy, more and more schools require students to finish their homework at school within one hour. So the need to use such applications has been significantly reduced."
However, not everyone who uses such apps are students. Parents who often log in to help children with their homework see the restriction as a nuisance.
"It was already challenging for me to solve fifth-grade math questions," Shanghai-based Lu Jing told Sixth Tone. "Now he's in the eighth grade. I'm at a loss if I need to check his homework. These apps going offline means a lot of trouble for me."
Meanwhile, some students who use these apps to double-check their answers after completing their homework also found the restrictions unhelpful. They said not everyone uses apps to cheat.
"It's efficient," said Du Qiuchun, a high school student in Shanghai. "If the app is no longer available, it is okay for me too, but it means I am not able to correct my mistakes immediately, and I have to ask my teachers the next day."
Editor: Bibek Bhandari.
(Header image: Ads of Tipaipai homework app at a bus station in Shenzhen, Jan. 2, 2021. People Visual)