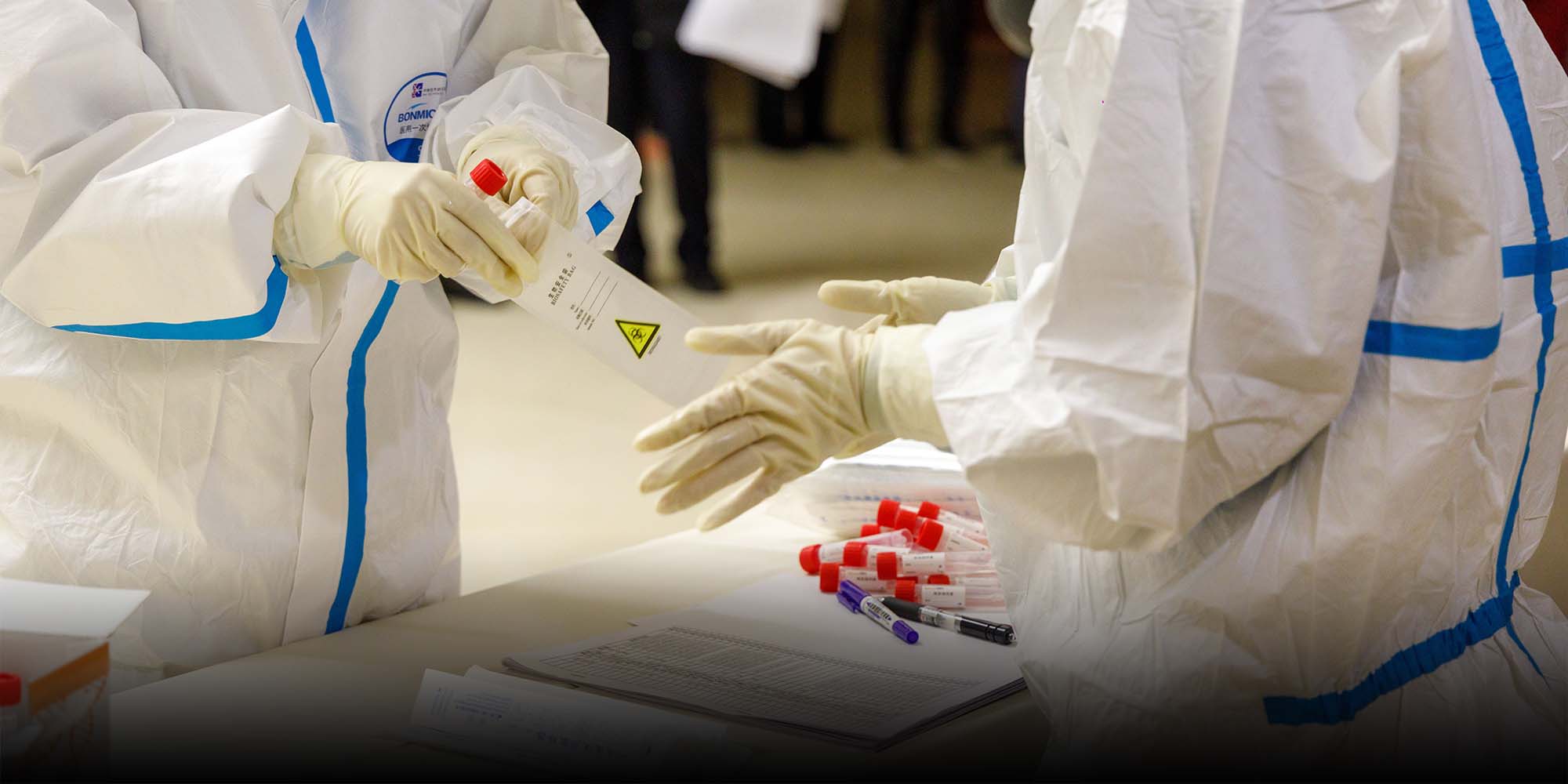 NEWS
China Finds Omicron Cases in Tianjin, Guangzhou
Detection of the highly mutated variant comes amid rising infections in several parts of the country.
An overseas returnee has been identified as the first individual in the Chinese mainland to be infected with the highly mutated Omicron variant of the coronavirus, which has caused concerns globally since it was first detected last month.
The Chinese national arrived in the northern city of Tianjin from the Philippines on Dec. 8 and tested positive for the virus four days later, local authorities said Monday. Gene sequencing showed the patient was infected with the Omicron variant and was transported to an isolation center at a designated hospital.
On Tuesday afternoon, another overseas returnee was detected with the Omicron variant in Guangzhou, domestic media reported. The individual arrived in the southern city on Nov. 27 and tested positive for the virus two weeks later while undergoing home quarantine.
Since scientists in South Africa alerted the world to the variant in late November, Omicron cases have spread to 60 countries and regions, according to Reuters. The World Health Organization said the variant poses a "very high" risk to countries worldwide, though data on the severity of its symptoms is lacking.
China's top health authority, the National Health Commission, said late last month that some evidence suggested the Omicron variant can evade vaccine protection. A non-peer-reviewed study published Friday by the University of Oxford found that vaccine effectiveness against symptomatic Omicron cases was "significantly lower than with the Delta variant," though an additional third shot offered more protection against mild and severe diseases.
On Thursday, Chinese pharmaceutical company Brii Biosciences said it was working with laboratories in other parts of the world to test its drugs against Omicron and will likely have results in about two weeks. Last week, Chinese authorities approved the same cocktail drug, an antibody therapy, as the country's first COVID-19 treatment.
China is currently trying to contain a domestic outbreak that has lasted for almost two months. The most recent cluster in the eastern Zhejiang province has been attributed to the AY.4 sub-lineage of the Delta variant with "higher transmission, high viral load, and stronger pathogenicity."
This story has been updated.
Editor: Bibek Bhandari.

(Header image: People Visual)