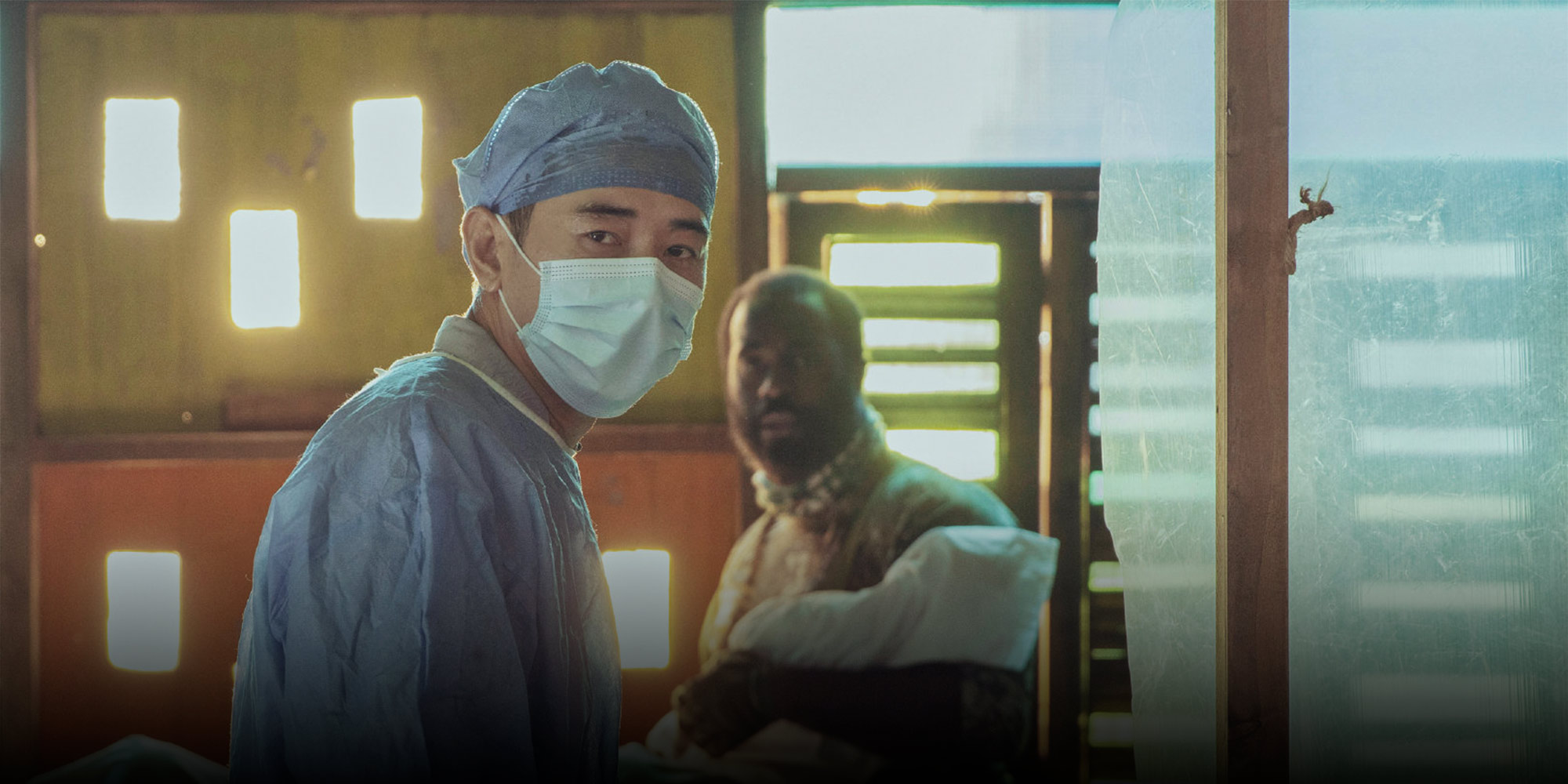 NEWS
Chinese TV's Newest Heroes Are Ebola Fighters
The big-budget show, based on a moment of national pride, took over three years to produce.
It's got guns, it's got blood, it's got an exotic tropical location — and it's got hazmat suits and international humanitarian aid. A TV drama called "Ebola Fighters" premiered Wednesday in China, depicting the deadly Ebola outbreak in Africa that took over 11,000 lives from 2014 to 2016.
Made by Tencent Video, the lavishly produced 24-episode series took three and a half years to produce.
The first two episodes have been viewed 16 million times on streaming site Tencent Video as of Friday. It was also broadcast on the national channels Beijing Satellite TV, Zhejiang Satellite TV, and two other major streaming platforms. It was ranked the fourth-most popular television drama on television on Wednesday evening.
The show's production, which started before the global COVID-19 pandemic, would prove prescient in its depictions of how the world would battle an infectious disease outbreak.
"Closed doors, chaotic hospitals, and quarantined people," one viewer wrote on Douban. "It recalls my darkest memories of the COVID-19 outbreak two years ago."
The series is based on real stories of an elite unit of the People's Liberation Army consisting of 480 doctors and medical staff sent to Western Africa to combat Ebola in 2014.
Set in the fictitious Western African country of Cabalia, the series tells a story of a group of Chinese doctors combating the Ebola virus, and a subplot involving a Chinese reporter investigating a diamond smuggling case. 
The production team interviewed hundreds of doctors and medical staff who had been on the front lines during the outbreak. The team also spent half a year in Africa to conduct research in 2019.
Meanwhile, production took place in the southern province of Hainan, where the team built sets spanning 40,000 square meters and hired over 400 foreign actors to replicate the natural and residential environments of West Africa, according to domestic media.
The show won praise from a member of a medical team sent to Guinea in 2014. Cao Guang, now the chief physician of General Surgery at Beijing Anzhen Hospital and an inspiration for the show's main character, discussed the show in a livestream interview on microblogging platform Weibo hosted by globalpeople.com on Thursday.
"The show is very meticulous, involving many striking details," Cao said. "As a witness, I am particularly touched by how it captured the inner fears of everyone on the front line."
China's medical aid to Africa during the Ebola outbreak has been described by Chinese scholars as the country's largest-ever humanitarian mission. As of December 2015, the time the outbreak was largely contained, China had donated a total 750 million yuan ($123 million) to the effort and dispatched more than 1,000 medical workers to the region.
Correction: A previous version of this story incorrectly stated that the 2014-2015 Ebola outbreak killed over 11 million people. In fact, it killed over 11,000 people.
Editor: David Cohen.
(Header image: A still from TV series "Ebola Fighters." From @电视剧埃博拉前线 on Weibo)