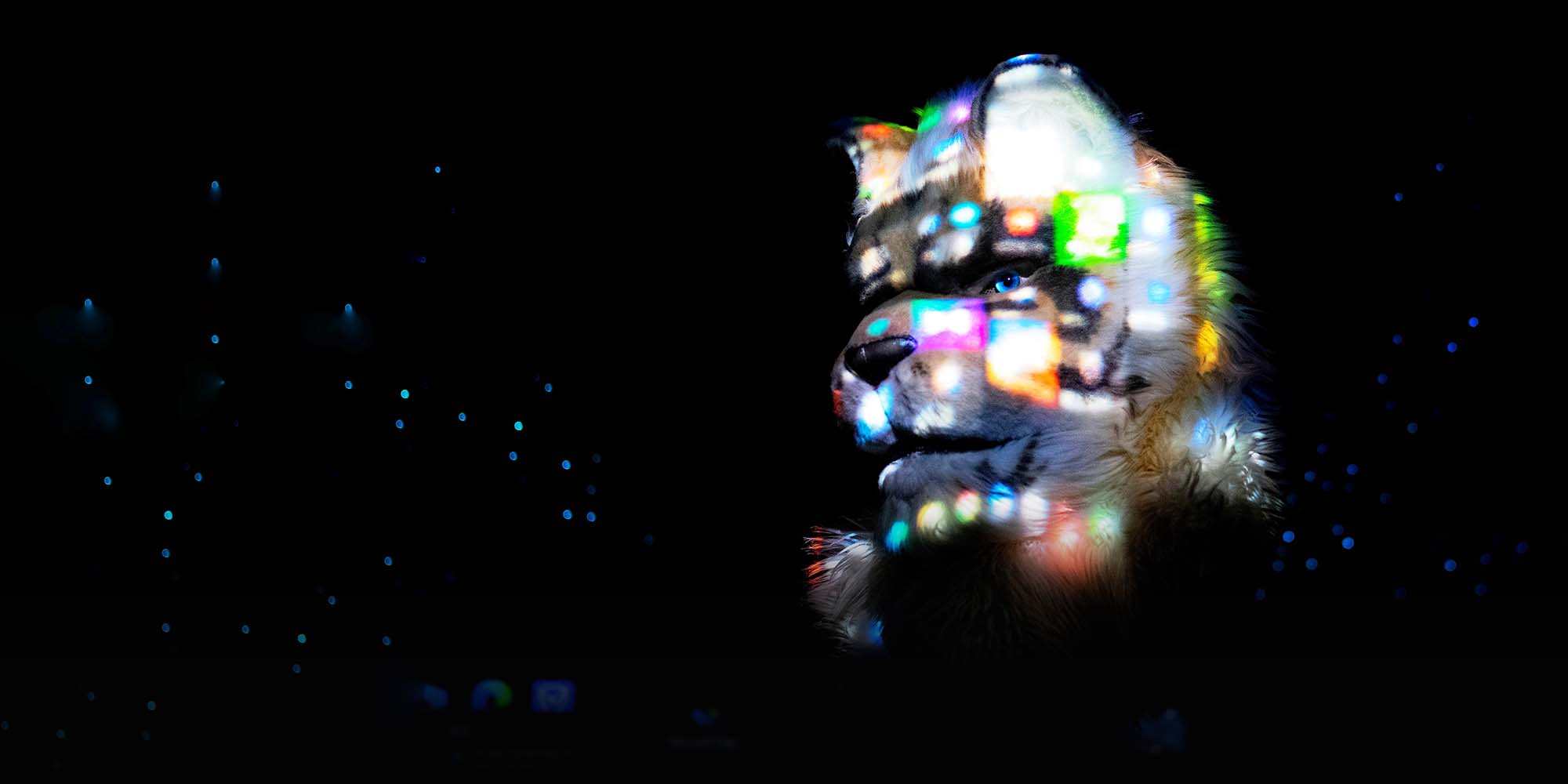 MULTIMEDIA
Young Chinese Find a New Way to Explore Intimacy: Furry Fandom
For many Chinese urbanites, dressing up in furry animal costumes has become a way of life — and a method for unlocking their true selves.
Inside a plush Beijing apartment, a dozen people dressed head to foot in shaggy, colorful fur suits have gathered for a raucous party. 
A man in a tiger suit runs laps around the living room, before pausing under the air conditioner to cool down. A pair of wolf-dragon hybrids in biker jackets chase some cute, doe-eyed foxes along a corridor. A tall wolf with heterochromatic eyes blocks the doorway, before politely muttering: "Am I in your way? Please." 
These are members of a subculture that is quietly taking off in cities across China: furry fandom.  
The movement, which first emerged from the Unites States' underground comix movement in the 1970s, is a community for people who identify strongly with anthropomorphized animals. It's unclear when it spread to China, but the scene has flourished in recent years. 
Furry group activities have multiplied, and there are now several large-scale Furry Fusion events held in China each year. A group of businesses specializing in creating huge, padded fur suits has sprung up on Chinese e-commerce platforms, with many reporting monthslong waiting lists. The "Furry Forum" on the social platform Baidu Tieba had over 25,000 followers as of August 2021.
In China, as elsewhere, furries are often derided, with many assuming the subculture is for sexual fetishists or nerds who want to withdraw from society. But members of the community tell Sixth Tone this is a misunderstanding. For them, being a furry is more about self-expression and personal growth.
Most furries create a "fursona" — an alternative persona that they inhabit when they're inside their fur suits. These fursonas often contain character traits that they feel unable to express in their normal lives.
Xiao Yao, a husband and father from the eastern Fujian province, likes to put on his fur suit after he gets home from work. He says it helps him release the childlike part of himself that he has to suppress to survive in a cutthroat business world. 
"It allows me to escape the routine of everyday life," says Xiao Yao. "Furry fandom is a place where I can stop thinking about my mortgage, work, and kid for a moment."
His wife was baffled when he first "came out" as a furry, but she has come to accept it over time. "Though I don't understand what he likes about it, we have to agree to disagree," she says. "Sometimes, there's a beauty in mystery."
For younger members of the community, becoming a furry can be transformational. A 20-something from Beijing, who goes by the name Tiger Lion, has adopted a dominant, protective, and helpful fursona. He tells Sixth Tone that being able to inhabit this new persona has changed his life, helping him overcome his low self-esteem. 
"I used to be an irritable, grumpy person with low self-confidence," says Tiger Lion. "I cared a lot about what people thought of me." 
In this video, Sixth Tone attends furry gatherings in Shanghai and Beijing and speaks with members of the community to explore why furry fandom holds such appeal to many young Chinese.
Editors: Dominic Morgan and Fu Beimeng.
This is the third article published as part of a collaboration between Sixth Tone and IMMJ, an International Multimedia Journalism program co-run by the University of Bolton and Beijing Foreign Studies University.
(Header image: Tiger Lion dressed in his furry animal costume. Wang Yiping and Zhang Mengyu for Sixth Tone)