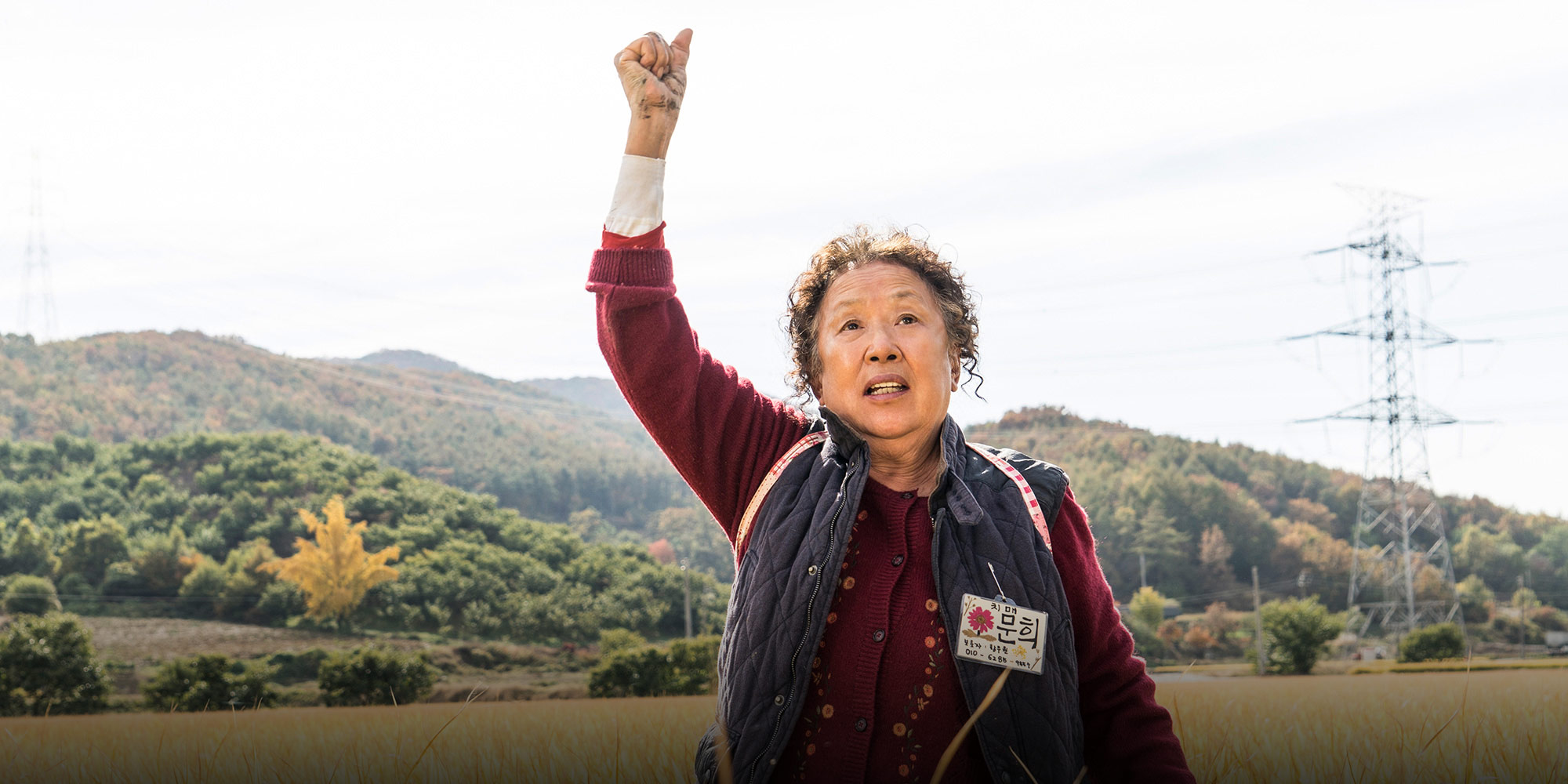 NEWS
After Six-Year Absence, South Korea Returns to Chinese Cinemas
It's not "Parasite" or "Squid Game." But film lovers are glad to see "Oh! My Gran" on the big screen.
For six years, Chinese film lovers hadn't seen a South Korean film in the cinema, and nearly nothing from the country on TV. Global sensations "Train to Busan," "Parasite," and "Squid Game" passed by without mainland release. But last Friday, the 2020 Korean detective comedy "Oh! My Gran" (Oh! Moon-Hee) arrived in Chinese cinemas like Odysseus on Ithaca: late, unexpected, and almost incognito.
The news came out of nowhere for both film lovers and industry insiders. Without any prior marketing, the film's official poster was posted on Weibo last Wednesday, two days before release.
Chinese film lovers took to the microblogging platform Weibo to share the news, reminiscing about the last South Korean movie they saw in the cinema: 2015's "The Assassination." As of Tuesday, a related tag had received 160 million views.
"The day has finally come," one Weibo user wrote.
No South Korean film and almost no television dramas have had an official release in the Chinese market since 2016, the year Seoul installed a U.S. missile defense system named Terminal High Altitude Area Defense (THAAD), despite objections from China.
China never announced a boycott on South Korea's entertainment products. But as Korean films and television dramas won over global audiences over the last six years, Chinese fans could only view them on small screens via piracy websites.
The release of the film in Chinese mainland cinemas has been seen as a start for renewed cultural exchanges between the two countries, coming as the two countries approach the 30th anniversary of their diplomatic ties. In January, Chinese President Xi Jinping declared 2021 the Year of China-South Korea Cultural Exchange in a joint phone meeting with South Korean President Moon Jae.
First released in South Korea in 2020, "Oh, My Gran!" follows a grandmother with Alzheimer's who, after being the only witness to a hit-and-run that leaves her grandchild in a coma, helps find the driver by trying her best to recall crucial clues.
"This is a typical South Korean drama. The significance of the movie getting released in the Chinese mainland far exceeds that of the movie itself," one viewer wrote on the review site Douban, where the film is currently rated 7.3 out of 10.
The film didn't make waves at the box office. As of Tuesday afternoon, it had earned only 1.4 million yuan ($219,738).
"This poor performance shows that Chinese audiences still need time to adapt to the return of South Korean films and that South Korean filmmakers have a long way to go before they can really benefit from the mainland movie market again," the state-owned Global Times wrote last Sunday.
The real problem was a lack of promotion, Wang Tianze, an industry insider based in Beijing, told Sixth Tone. It could have been a deliberate choice to remain low profile, Wang speculated, but it could also be the result of an extremely sudden approval by the China Film Administration. The film was cleared to show in China only two days before its first screening.
After receiving approval to be screened in China, foreign films usually have three to four weeks to do marketing before release, Wang added.
"It's too tight. There was basically no time to get marketing companies to promote the film, and it was too late to schedule it at the right times in theaters," Wang said.
Editor: David Cohen.
(Header image: A still from the film "Oh! My Gran." Big Stone Pictures)