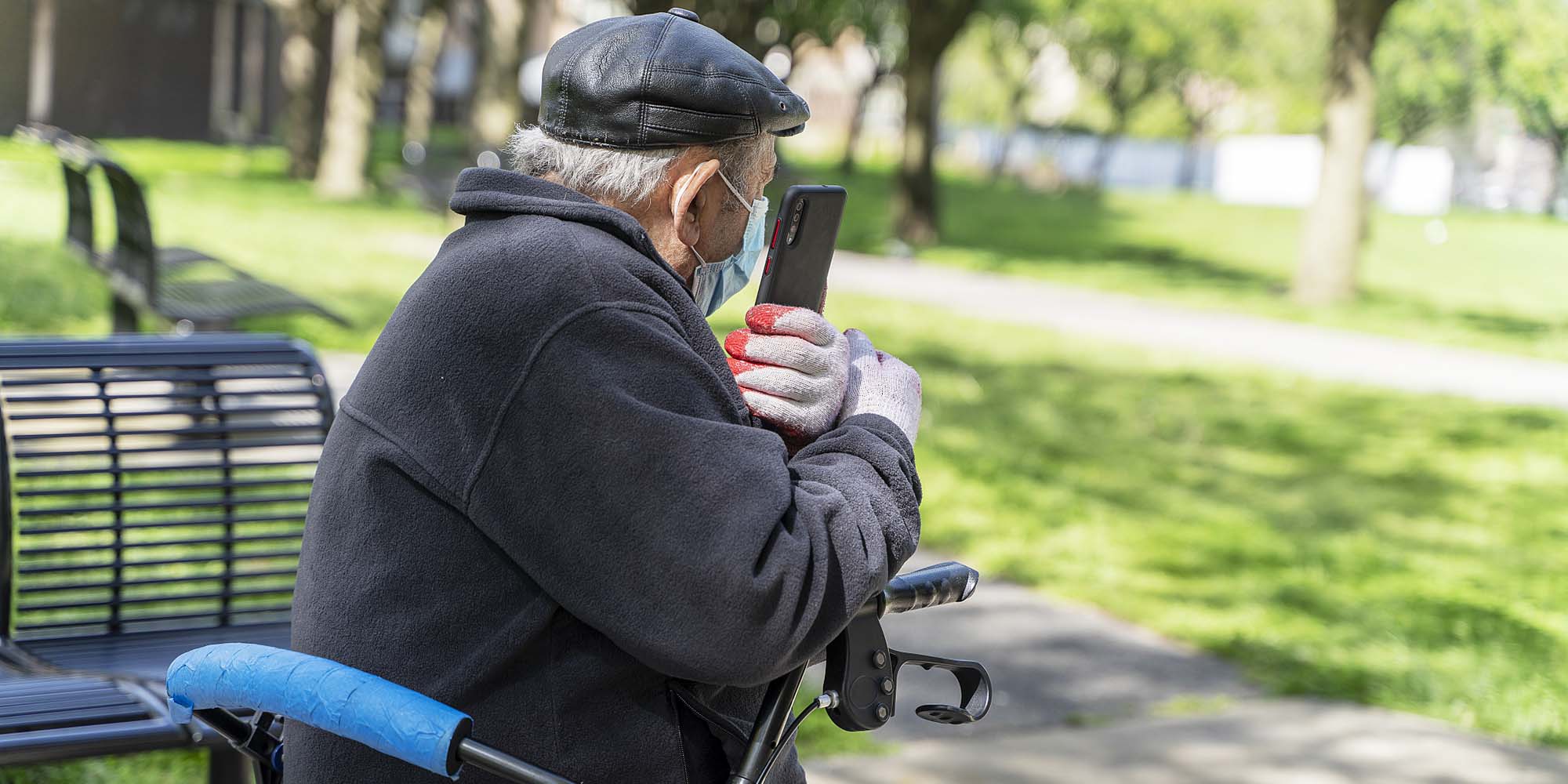 NEWS
Tencent Launches Emergency Services App for the Deaf
China has more than 20 million hard of hearing people. Tech giant Tencent says its new system will help them make emergency calls.
Chinese super-app WeChat can now help deaf and hard of hearing people call ambulances. Tech giant Tencent and Beijing Yizhong Charity Foundation launched a mini-app called "barrier-free first aid" on Dec. 3, the International Day of Persons with Disabilities.
China has more than 20 million people with hearing loss. While the country has pushed for progress on accessibility in recent years, people with hearing impairment still have limited options for making emergency calls without seeking assistance from others.
Powered by AI speech-to-text technology, the platform takes text input and produces audible speech for emergency personnel at China's "120" medical emergency hotline, and converts audio speech back to text.
Currently, the system is available in over 20 Chinese cities, Tencent announced in its launch statement Friday. The company said it would make the technology available to all major online platforms and social organizations in the future.
With one button press to start a call, the mini-app allows people living with hearing loss to communicate with the crew from emergency centers "independently and efficiently," Tencent said.
Similar technologies exist in other countries such as the U.S., but according to the U.S. National Association of the Deaf, adoption there is spotty.
Yang Hua, secretary-general of Shenzhen-based non-profit Accessibility Research Association, told Sixth Tone that hard of hearing people often have to rely on others to make calls in emergency situations.
The platform guides users who may be too anxious to speak or type when making emergency calls to quickly input their symptoms. Users can also upload previously saved addresses to 120 with authorization, as well as the user's current location.
In addition, the speech recognition system recognizes 24 dialects and helps transcribe the voices of callers who are hard to understand, Tencent said.
According to Tencent, the accuracy of the speech recognition system can exceed 98% in laboratory conditions and even 90% in complex real-life scenarios.
But many hard of hearing people struggle with voice recognition for non-dialect reasons, a hard of hearing person surnamed Liu in Beijing told Sixth Tone Monday. "Their voices sound different to that of 'ordinary' people, and we can't expect that to be recognized by voice recognition systems."
Some possible users said that speech-to-text systems might not work for all hard of hearing people.
Chen Hao, a 26-year-old hard of hearing person in Shanghai told Sixth Tone Monday that the writing level within the deaf community is uneven. Most hard of hearing people mainly use sign language, and the word order of sign language is different from that of words, so the text order might be reversed when they send messages to the emergency center, he explained.
"It would be better to have sign language translation," he suggested. "It is a social problem that hard of hearing people have difficulty when seeking medical care. In addition to this function, more people need to have a sense of accessibility."
Editor: David Cohen.
(Header image: People Visual)