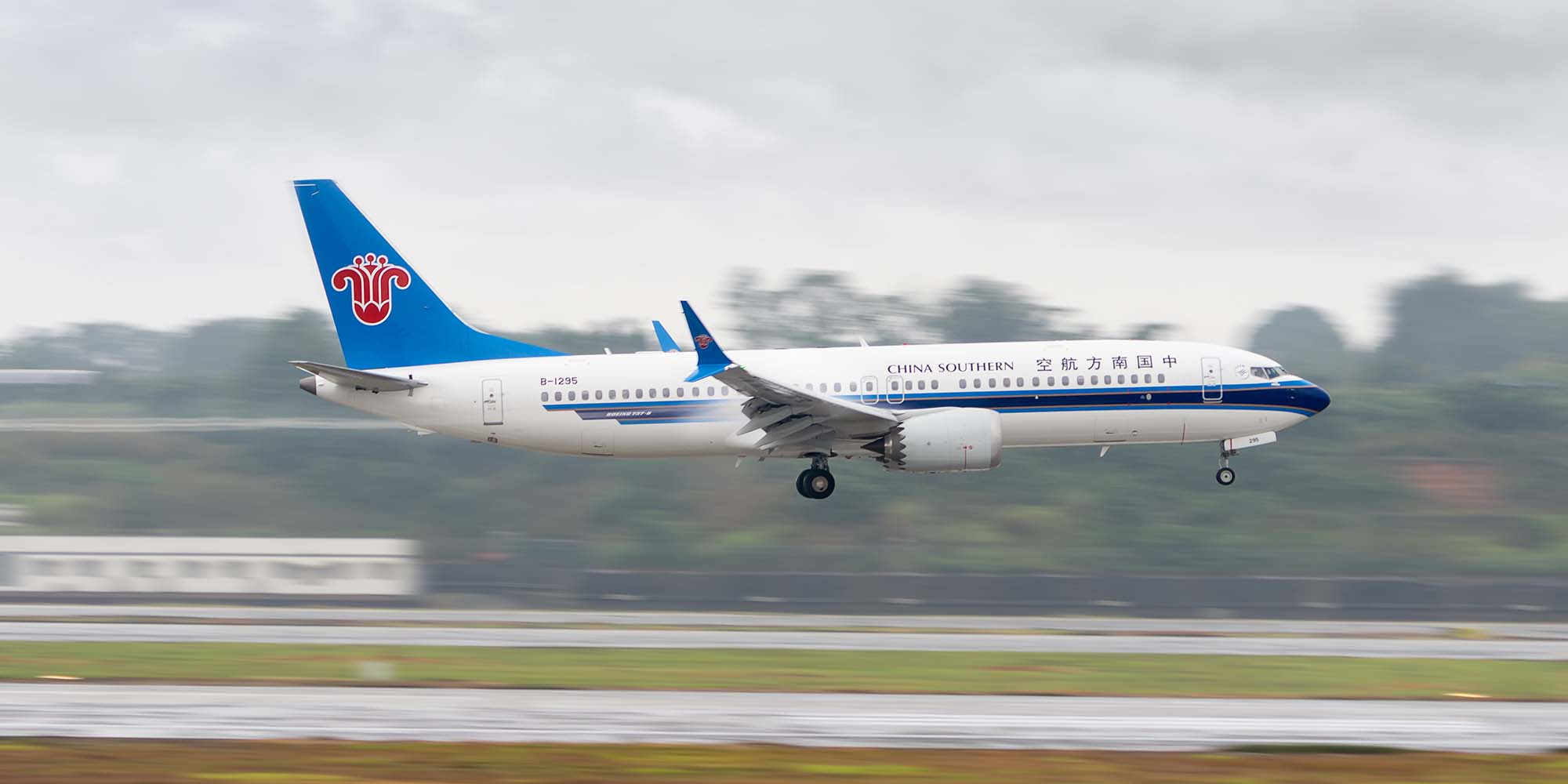 NEWS
China Gives Green Light for Boeing 737 Max to Return to Its Skies
With the long-awaited approval granted, the troubled plane might resume flying in China by the end of this year.
China's aviation regulator took a step toward allowing Boeing's 737 Max planes back in the air Thursday, nearly three years after the country grounded the model following two devastating crashes overseas.
The Civil Aviation Administration of China (CAAC) announced at a press conference last Friday that it had approved changes made by the U.S. airplane manufacturer to improve the model's safety, and said that China would resume commercial operation of its existing Boeing 737 Max aircraft either by the end of this year or the beginning of next year. Meanwhile, the regulator suggested that domestic airlines may soon order more 737 Max planes.
Boeing sent a sample upgraded 737 Max to China for testing on Aug. 7, which it successfully passed on Aug. 11.
China has been a crucial market for Boeing. When China suspended the model in March 2019, the country had the second largest 737 Max fleet in operation after the U.S., with 97 aircraft operated by 13 carriers, according to domestic media.
"The CAAC's decision is an important milestone toward safely returning the 737 Max to service in China," Boeing told Reuters last Thursday.
"Obtaining airworthiness approval is only one of the most basic tasks. In the follow-up, domestic airlines will have to conduct modification and recovery for grounded aircraft, pilot training, and so on," Yang Zhenmei, a top official at the CAAC, said at the press conference.
The 737 Max was grounded worldwide in March 2019 after 346 people were killed in two crashes, five months apart, in Indonesia and Ethiopia. The cause of the accidents was traced back to software that was supposed to make the plane safer.
Last November, the U.S. Federal Aviation Administration lifted the grounding order for the Max after Boeing redesigned the airplane's flight control processors and made additional software enhancements, including to the aircraft's controversial Maneuvering Characteristics Augmentation System software.
Brazilian airline Gol was the first to bring the aircraft back into service, launching a Max flight on Dec. 9, 2020. Aeromexico, American Airlines, and Panama's Copa Airlines followed before the end of 2020, according to industry outlet FlightGlobal.
China was the first country to ground the 737 Max, and is one of the last to bring it back into service. By Aug. 11, 175 countries had already approved the plane to resume service.
Editor: David Cohen.
(Header image: A Boeing 737 MAX passenger plane takes off in Beijing, Sept. 9, 2018. People Visual)