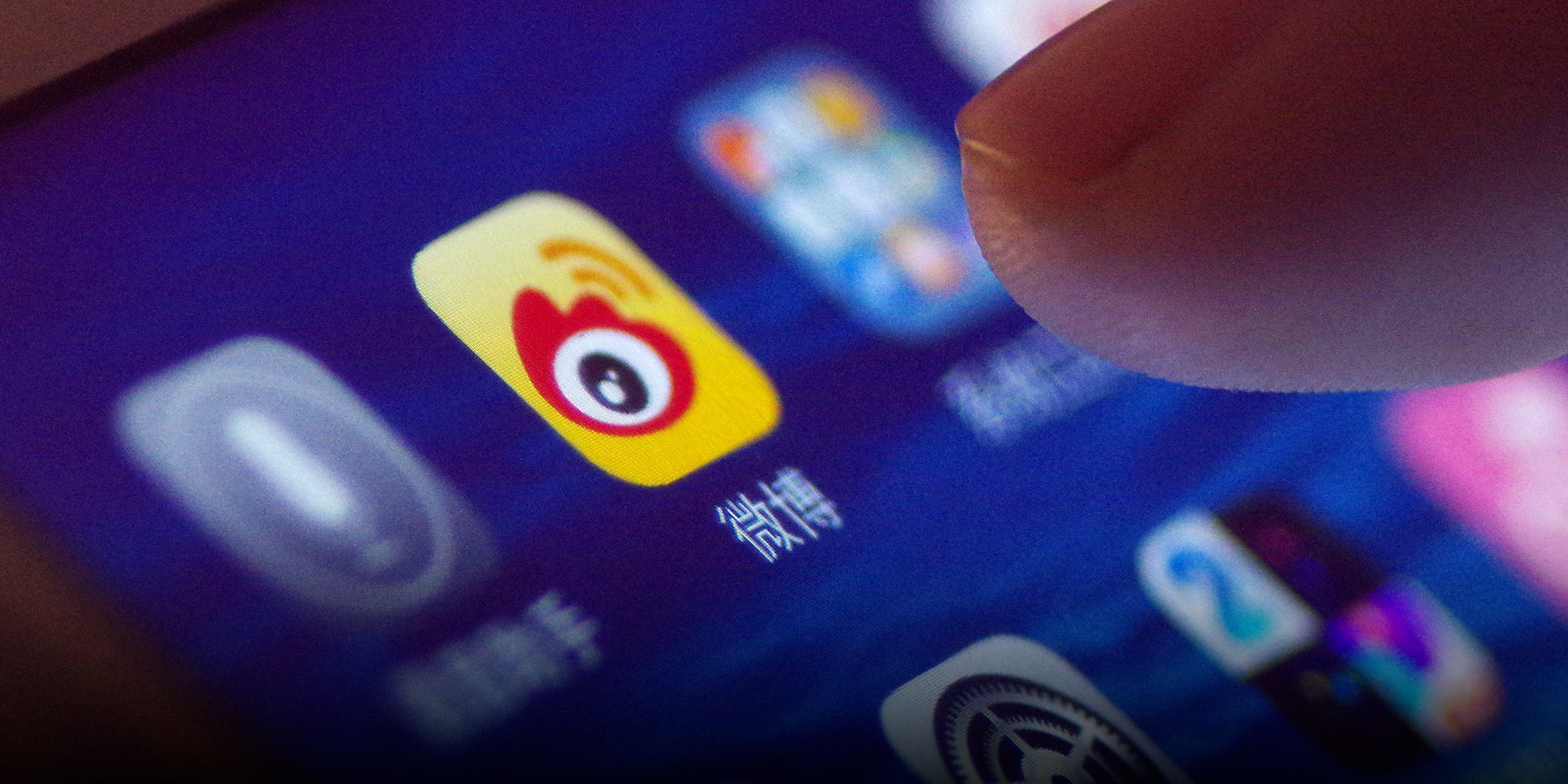 NEWS
Weibo to Forbid Users From Having 'Vulgar or Insulting' Nicknames
The microblogging platform will delete or restrict accounts that fail to comply with its rules.
One of China's most popular social platforms has given a deadline to users with "vulgar or insulting" usernames a chance to change them or be wiped off the site, as the country's cyberspace becomes increasingly sanitized.
Microblogging platform Weibo on Wednesday told its over 500 million monthly active users to remove references that are likely insulting or have double meanings by Dec. 8. Some of those words include er huo, bie san, and niang pao, which translate as "stupid," "low-life," and "sissy," respectively, in English.
"The establishment of cyberspace civilization needs to seep through every detail, and we need to be persistent and enduring to create a civilized community ecology," Weibo said in a statement, adding the platform will fulfill its responsibility to guide user behavior and follow the relevant government guidelines.
China's internet regulator has been on a mission to "develop a positive and healthy internet culture" over the years, aiming to scrub anything deemed vulgar or inappropriate from the web. The Cyberspace Administration of China has targeted a wide range of content and groups from Peppa Pig to the online fan groups, which had been blamed for the "erosion" of teen character.
Meanwhile, on Wednesday, review platform Douban was slapped with a 1.5 million yuan ($235,400) fine for undisclosed reasons, according to the country's internet regulator. This year alone, Douban has been handed fines totaling 9 million yuan for failing to supervise its users.
Editor: Bibek Bhandari.
(Header image: People Visual)