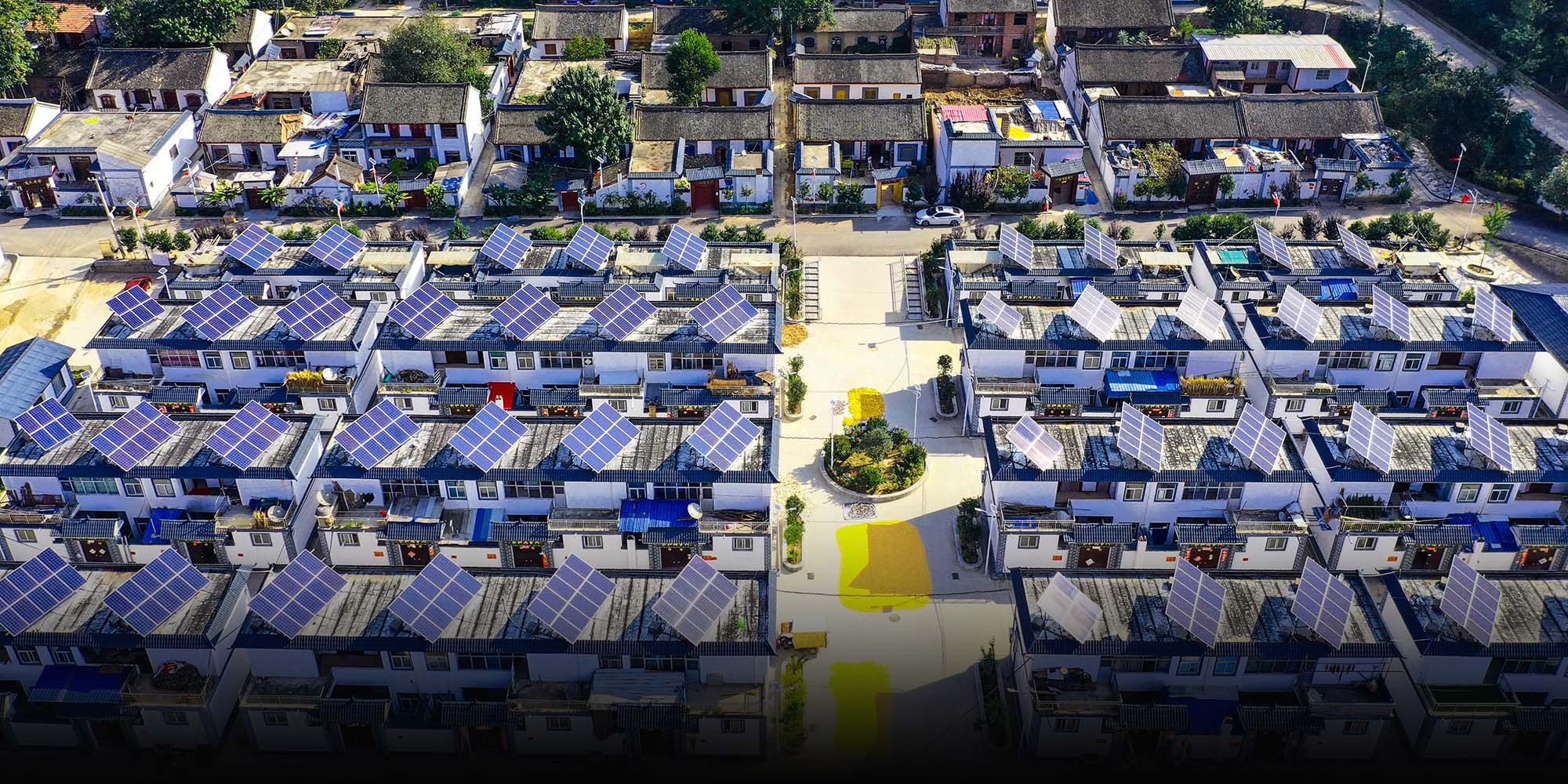 NEWS
City Pauses Solar Installations to Curb Dubious Suppliers
Dengzhou is one of the pilot areas to encourage residential housing to have solar panels as part of a national initiative to boost the use of clean energy.
Local authorities in central China have slammed the brakes on a countywide program to install solar power panels on residential rooftops in a bid to dismiss suppliers providing substandard products, Sixth Tone's sister publication The Paper reported Wednesday.
Dengzhou, a city of over 1.8 million people in the central Henan province, was one of the pilot areas in the country to roll out a citywide rooftop solar campaign in rural residential houses, offices, and public buildings this year. But the city has now joined several other places, including those in another central province of Hunan, and Guangdong in the south, to cool down local solar business booms amid issues ranging from scams to oversupply.
A Dengzhou government official told The Paper that they have suspended residential solar programs after finding low-quality products being used in such projects, instead opting for a centralized bidding process to prevent previously disqualified contractors.
Around a quarter of China's distributed solar capacity comes from residential solar panels, which have mushroomed in the country's rural regions amid a push to increase clean energy generation to help achieve its climate ambitions. By the end of 2020, an estimated 1.5 million residents nationwide had installed solar panels on their rooftops, producing 20 gigawatts of residential solar capacity.
This year, China started its rooftop solar trials to 676 cities and regions — including Dengzhou — to boost the use of cleaner forms of energy. Authorities proposed to install solar panels on the rooftops of at least 20% of local rural residential houses and 30% of public buildings in the targeted areas.
Residential solar programs have also been touted by some local governments as a tool for rural revitalization and an additional income source for impoverished rural households. As part of the initiative, residents usually rent their rooftops to new energy companies, and in some cases, take loans to install solar panels and then sell the green power to local power grids.
But the processes have lacked rigorous oversight, with some offers of solar power turning out to be fraudulent. As a result, many villagers signed questionable deals with companies and ended up in debt due to high installation costs, according to an investigation from domestic media.
In the wake of such scandals, provincial authorities in Henan — a leader in installed residential solar capacity — have asked local governments to slow down adding solar capacity to prevent further market malpractices. Some cities in Hunan, including Changde, have also suspended the approval of new solar projects after the installed capacity was forecasted to outperform the local grid, according to The Paper.
Editor: Bibek Bhandari.
(Header image: An aerial view of solar panels on rooftops at a village in Sanmenxia, Henan province, Sept. 28, 2019. People Visual)