A home makeover program on Chinese television has become the latest topic to rile the country's social media users, with many accusing an architect on the show of overriding the wishes of rural property owners with his artistic preferences.
The architect, Tao Lei, was commissioned to renovate a rural family house in the northwestern Gansu province into a two-story Western-style villa for the popular TV show "Dream House." However, he managed to convince the family members to adopt more local aesthetics in a minimalist design — the house combines wooden panels with cement and bricks, which are also partly used to create geometric patterns on the walls.
"I believe concrete and red brick are the best architectural forms," Tao said in the program.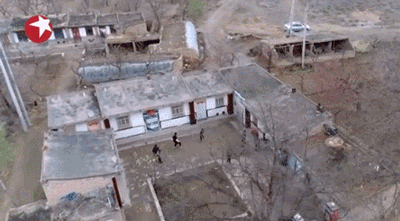 A GIF shows the rural village house before renovation. From Weibo
Although the family didn't express their dislike of the final outcome, audiences, however, picked apart the design, as well as the 1.32 million yuan ($206,800) price tag for the construction. Many of them took to microblogging platform Weibo to accuse the architect of manipulating the family to pay for his artistic but impractical ideas, with some comparing a neighboring Western-style villa to be of superior design.
"It looks like an art museum instead of a residential building," one user said, adding that the geometric shapes on the exterior walls would not be suitable for the freezing winter temperatures in the northwest region.
Responding to the criticism, producers of the program aired on Shanghai-based Dragon TV said Sunday that the project hadn't been completed yet, and they would cover half of the construction costs along with the family. However, many social media users argued that the family should be spared any of the costs.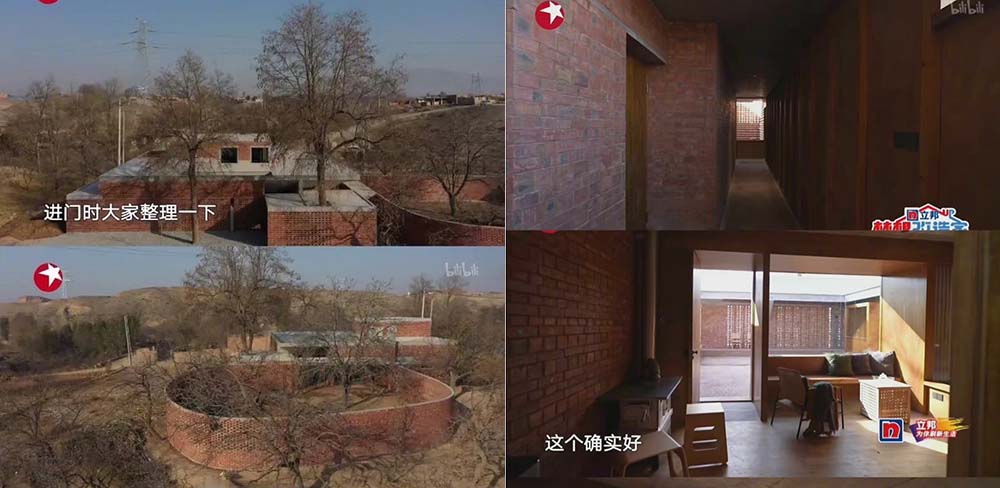 Screenshots of the house after renovation. From Weibo
Meanwhile, the architect firm that teamed up with the program told domestic media that the hollowed-out geometric shapes were located on the courtyard walls and not on the house's main walls, adding the house was equipped with floor heating for winter. 
With limited project opportunities and strict construction requirements in urban areas, many young architects look to rural areas to exercise their creativity, industry insiders told Sixth Tone. Though many architects prefer using bricks in fitting with local aesthetics, people usually view them as a sign of poverty and often opt instead to use ceramic tiles for exterior walls.
A Beijing-based architect, surnamed Zhou, said that such notions are slowly changing. He added the architect's vision on the TV show was "thoughtful," adding he disagreed with the negative comments online.
"Today's bricks can serve as structure, heat insulation, and decoration at the same time, and these new aesthetics should be gradually accepted," he told Sixth Tone.
Editor: Bibek Bhandari.

(Header image: Before and after images of the renovated house. From Weibo)