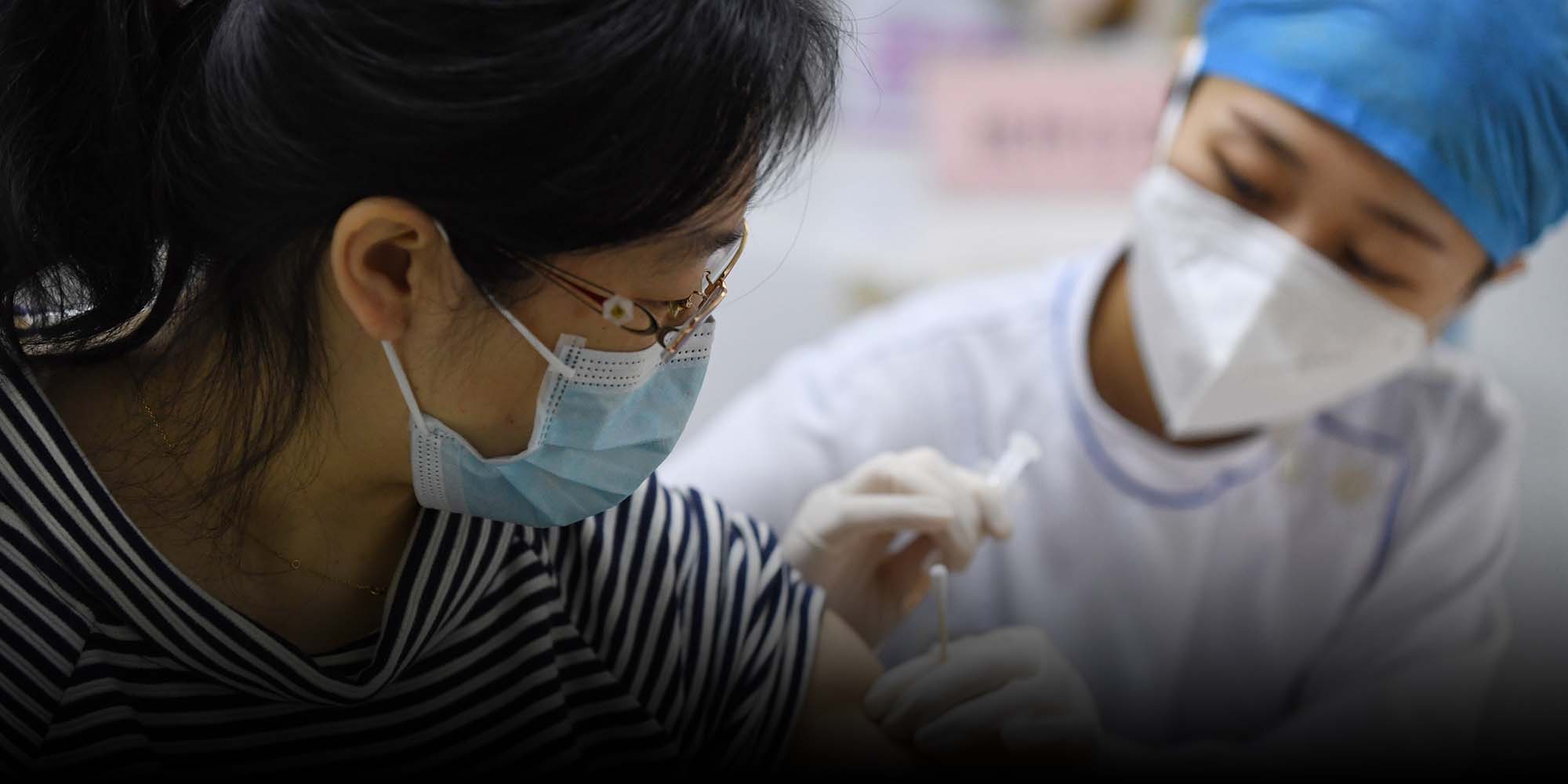 NEWS
Guangdong to Offer Free HPV Vaccines for Girls Under 14
Studies suggest the inoculation rate for HPV among girls aged 9 to 14 is less than 1% in China.
China's southern province of Guangdong plans to offer free human papillomavirus (HPV) vaccines to girls, becoming the first province to roll out such a program and joining a handful of cities to have previously announced similar initiatives.
The Guangdong Health Commission on Tuesday released its plan to vaccinate girls under the age of 14 registered in schools across the southern province. Authorities said they will start vaccination from September 2022 with the domestically-made shot Cecolin, designed to reduce the risk of cervical cancer.
HPV infection is the leading cause of cervical cancer and is the fourth most common cancer in women, according to the World Health Organization (WHO). Despite the high risks, a 2021 report in The Lancet medical journal suggested the inoculation rate of HPV vaccine for girls aged 9 to 14 is less than 1% in China.
Experts attribute limited supply and its exclusion from the national health insurance as the major reasons for the low inoculation rate in the country. Currently, the city of Ordos in the northern Inner Mongolia Autonomous Region, as well as the eastern cities of Xiamen and Jinan, offer free HPV vaccines for girls.
Meanwhile, a national shortage of HPV vaccines has made it difficult for women to get an appointment at public hospitals. While some have complained on social media of not getting slots, others say they have dished out hefty amounts at private clinics and even planned a "medical trip" to Hong Kong to get one pre-pandemic.
Before 2020, China had to rely on foreign-produced HPV shots. The first vaccine, from British pharmaceutical company GlaxoSmithKline, was only available in the country as of August 2017, while American company Merck's Gardasil 9 vaccine — which protects against nine strains of HPV — was approved two years later.
China approved the Cecolin vaccine at the end of 2019, targeting its female population aged 9 to 45. The country's drug regulator said the shot will help prevent HPV strains 16 and 18, which are responsible for 80% of cervical cancers.
Cecolin was recognized by the WHO just last month, with some 2 million shots administered in China so far. However, many Chinese women said they are hesitant to receive the domestic shot because it only protects against two strains of HPV.
A 20-year-old woman, surnamed Luo, from Zhaoqing in Guangdong, told Sixth Tone that she supported the provincial government's free vaccination plan. However, she was told by a local hospital she would need to wait at least three years for an appointment to receive Gardasil 9.
"I got the appointment (earlier this year) because I knew someone at a public hospital," she said. "The free vaccination plan is good, but the vaccine can only prevent two virus strains. I hope China can produce its own Gardasil 4 or Gardasil 9 vaccine one day."
Additional reporting: Li Jiaru; editor: Bibek Bhandari.
(Header image: People Visual)