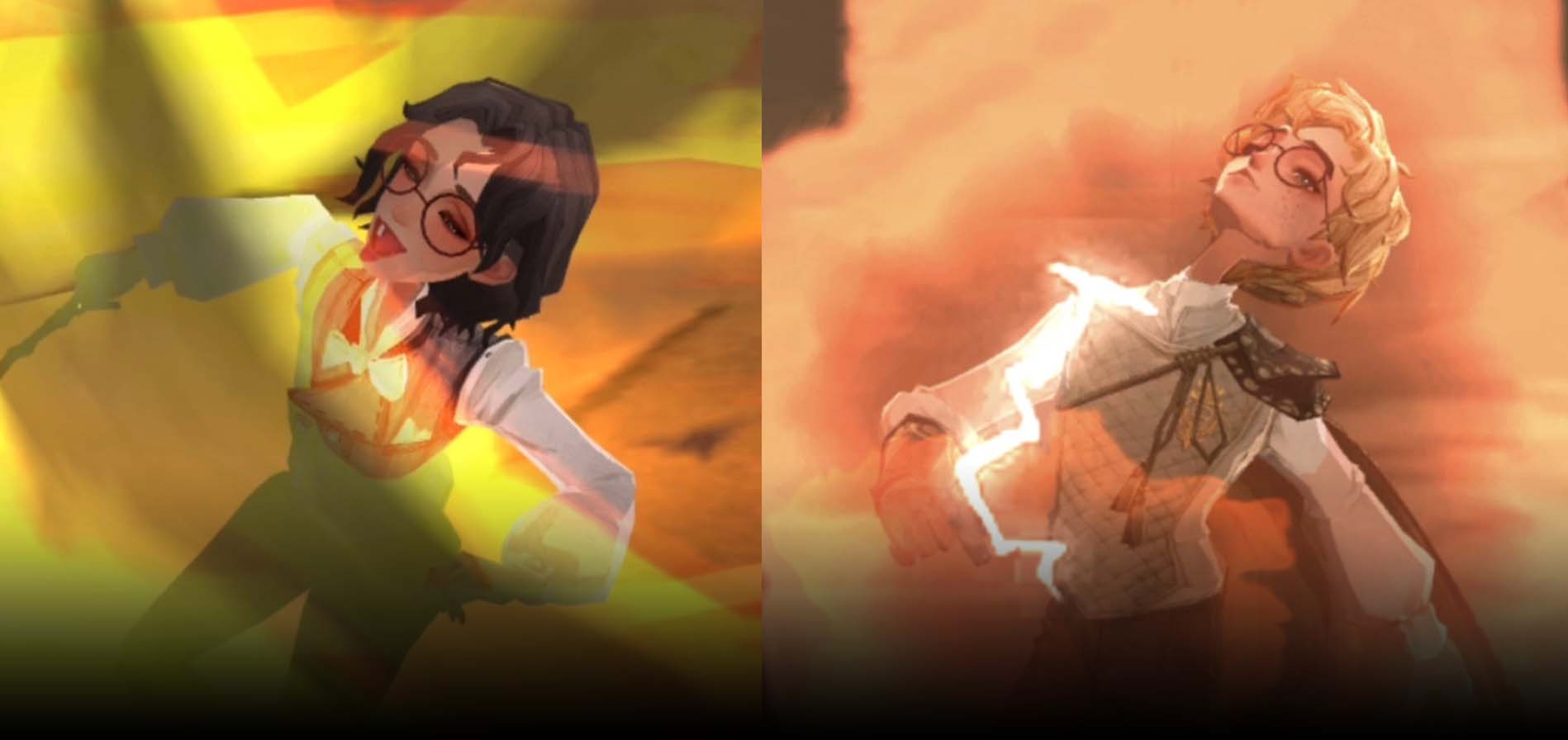 NEWS
Players Decry Sexist Portrayal of Women in 'Harry Potter' Game
Developers at NetEase Games attributed the sexually suggestive expressions to "3D modeling bugs."
Thousands of players have accused NetEase Games of sexism over sexually suggestive faces of female characters in the popular mobile game "Harry Potter: Magic Awakened," once again reigniting discussions on gender stereotypes and objectification of women in online games.
Players took their grievances to social media platforms such as Weibo and Douban over the weekend, saying they were offended by being the subject of the male gaze and prepared to quit the game altogether. In screenshots circulating online, some female characters are seen sticking out their tongues, and sometimes squinting, when assaulted by magic spells during combat in contrast to their male counterparts with no such facial expressions.
"If the expressions were intentionally made, they would rather be subtler and finer," Annie, a 30-year-old who designs gaming systems, told Sixth Tone using a pseudonym for privacy reasons.
On Tuesday, the game's developer apologized on Weibo, saying there were no intentions to "deliberately make negative content," while providing details on the bug that caused the issue.
The previous day, NetEase Games had refuted the accusations, attributing the facial expressions to "3D modeling bugs" that left tongues "mistakenly" hanging out through chins. The company said developers had fixed the issue, and all players compensated with virtual lottery tickets.
Responding to concerns that only female characters showed such suggestive faces, NetEase Games told Sixth Tone that male and female characters are developed using different models, and therefore have different bugs due to discrepancies in coding.
"Magic Awakened" is a card-based combat game based on the "Harry Potter" franchise that allows players to create customized versions of an 11-year-old student of magic and virtually live in the wizarding school. The game has become immensely popular in China since its release in September, amassing over $228 million of revenue, according to research firm Sensor Tower.
However, the portrayal of some characters has cast a negative spell on the gaming title, mostly from female gamers who are a growing demographic in the male-dominated arena. A related hashtag on Weibo weighing in on the issue had been viewed 200 million times as of Tuesday, while a self-proclaimed former member of the game's development team reiterated on Quora-like platform Zhihu that it was a programming bug.
But some female players told Sixth Tone that they weren't buying the argument.
A 22-year-old student, surnamed Jiang, said that she installed "Magic Awakened" on its release day, spent about five hours daily playing it in the first month, and has since spent about 2,900 yuan ($455) on virtual tokens and other in-game expenses. But the "Harry Potter" fan uninstalled the game after reading about the controversy Sunday and demanded a refund from the iOS App Store.
"Many incidents of sexism in society have made me very sensitive and uncomfortable with such sexually suggestive expressions," Jiang said. "Games that show no respect for women and their players cannot go far."

Editor: Bibek Bhandari.

(Header image: Left: A screenshot from "Harry Potter: Magic Awakened" shows a female character appearing to have sexually suggestive gestures when attacked; right: A screenshot shows a male character when attacked. From Weibo)