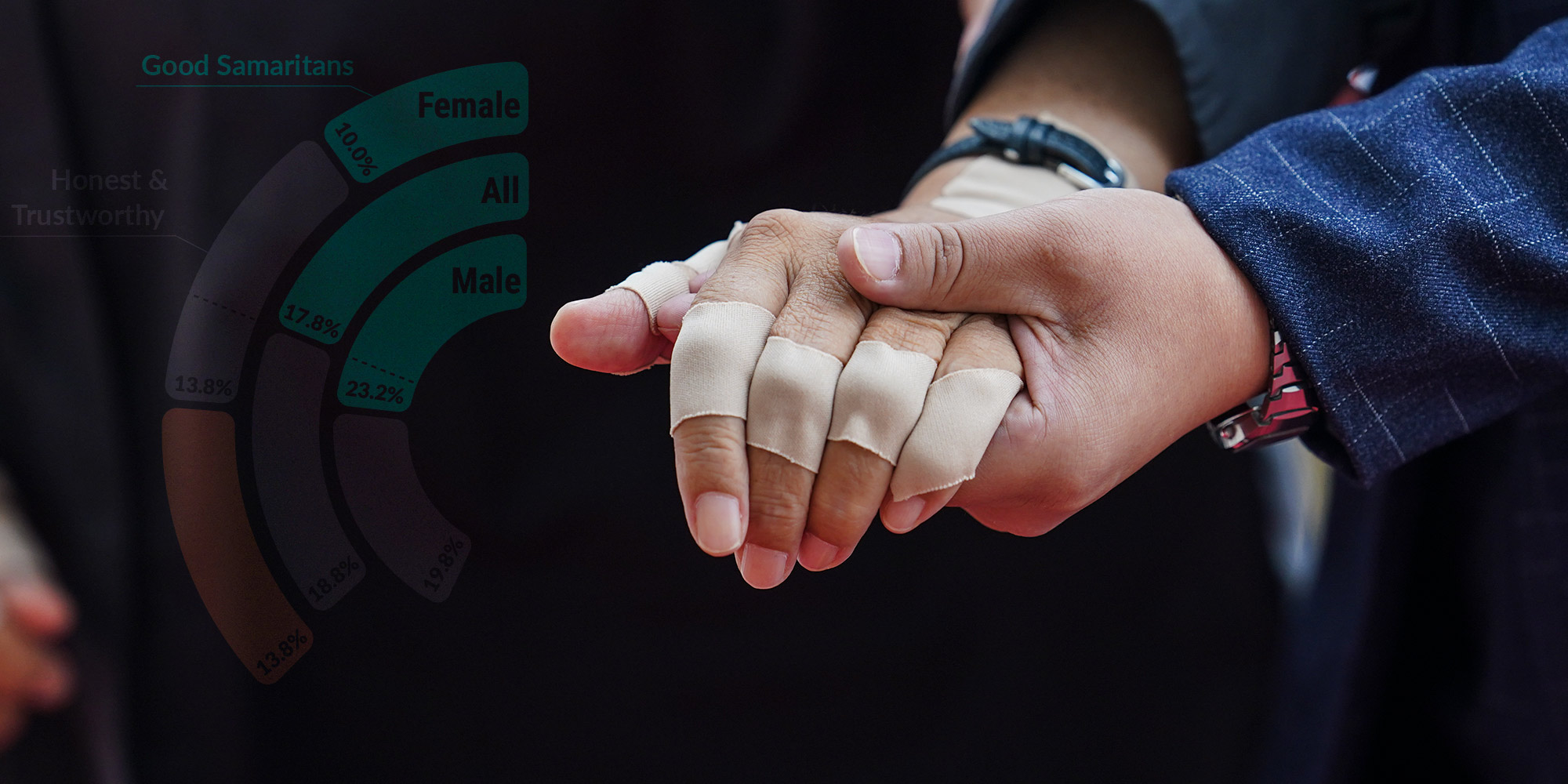 MULTIMEDIA
Best Behaviors: Breaking Down China's 'Moral Models'
Sixth Tone analyzed 483 national-level "moral models" from the past 14 years to learn what — and who — the country deems award-worthy.
Last week, the Chinese government announced the winners of its 8th National Moral Model Awards. The award, which was first given in 2007, honors ordinary people who possess outstanding moral characteristics or who perform especially moral acts.
This year's honorees represent a diverse cross-section of Chinese life, including Zhang Guimei, who founded a school for underprivileged girls in the southwestern Yunnan province; Jing Haipeng, the first taikonaut selected for three space missions; and two married villagers from the eastern province of Jiangxi, Wang Zuocheng and Xiong Gengxiang, who started a "cancer kitchen" to serve inexpensive food to hospital patients.
To get a better idea of the kind of behavior China wants to cultivate with these awards, Sixth Tone collected details on all 483 winners from the past 14 years, including their gender, occupation, and the category in which they were honored.
To start, we found a notable gap between the number of male and female awardees. Since the first moral model awards were passed out in 2007, the number of female winners has consistently hovered at just one-third of the total. This year, women accounted for 21 of 74 awardees, or about 28%.
This is consistent with the overall underrepresentation of women in Chinese public life. Although there are currently more women than ever in China's top legislature, the National People's Congress, they still account for just a quarter of delegates. In the workplace, women are often saddled with a steep "motherhood penalty" that makes it harder for them to reach the top of many professions.
There are some signs this is finally beginning to change, however. Earlier this year, the State Council, China's cabinet, released a 10-year-plan for the development of the country's women that called for increasing female participation in both politics and the workforce.
One potential roadblock to increased representation are entrenched gender norms that portray men as breadwinners and women as better suited to caregiving. These norms are also reflected in the past 14 years of moral models, as women are far more likely to be awarded the title for acts of care or assistance, while men are more often rewarded for their dedication and hard work.
Even taikonauts and Olympic athletes are not exempt from these gender norms. Just this week, after Wang Yaping became the first female taikonaut to perform a spacewalk, some praised her for her supposedly un-womanlike strength, while at this year's Olympics, a reporter stirred up controversy by referring to a member of the women's shot put team as a "female man."
Moving away from gender, although China may be increasingly urban, villagers still account for a greater percentage of moral models than any other group. Meanwhile, the private sector and government accounted for roughly equal numbers of moral models. Professionals such as scientists, engineers, lawyers, and journalists accounted for another 13%.
Retirees, who often play a crucial role in the country's grassroots governance and in neighborhood oversight, accounted for 5% of the total.
(Header image: A staff member holds the hand of Zhang Guimei, an honoree at this year's National Moral Model Awards in Beijing, June 2021. Li Jin/People Visual)