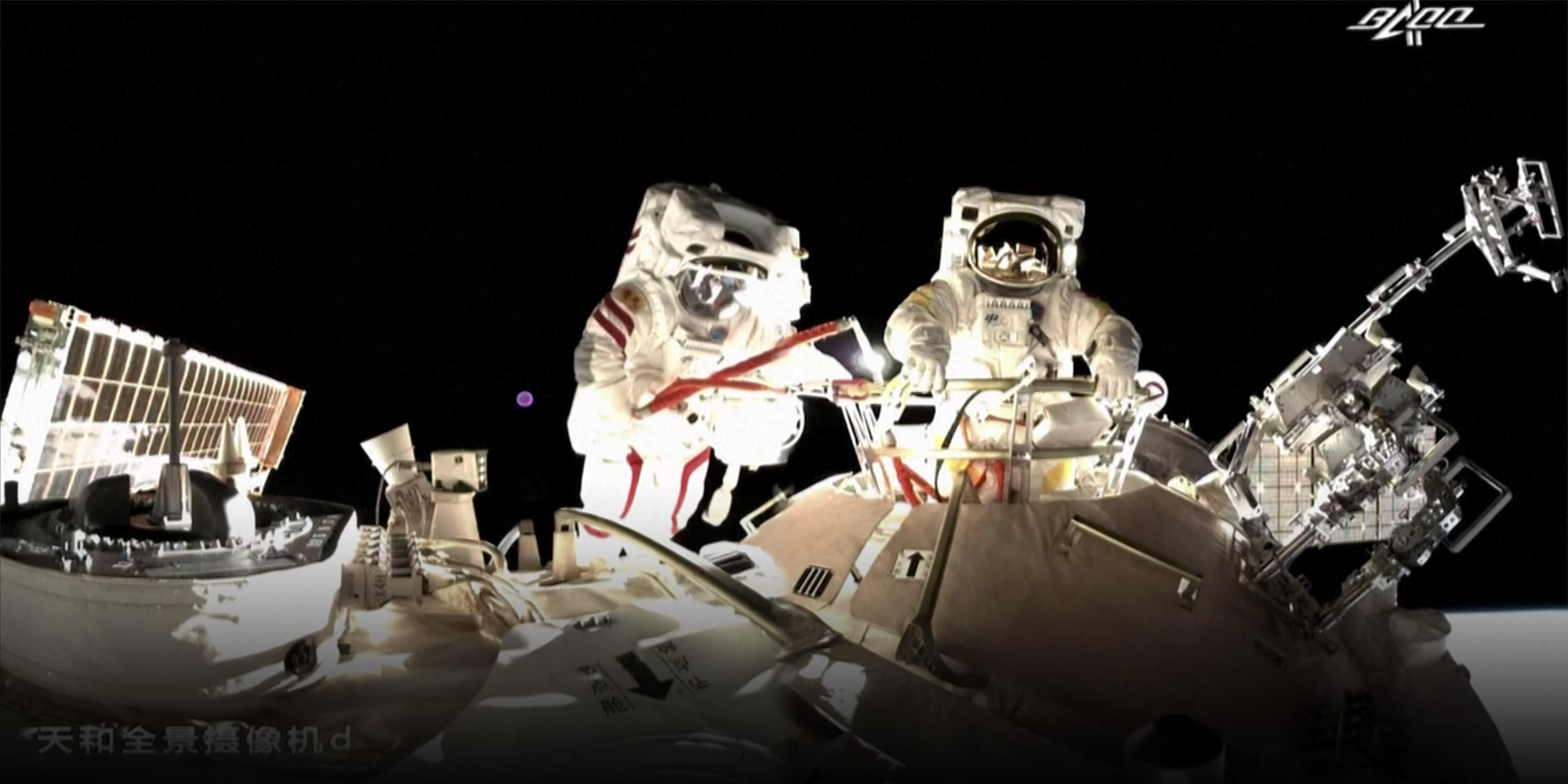 NEWS
Chinese Female Astronaut Wins Praise — and Sexist Press Coverage
Wang Yaping has made history, but many can't look past her appearance and the traditional gender roles of women.
While China's first female astronaut involved in the country's space station-building mission made international headlines for breaking the glass ceiling, she couldn't break away from the patriarchy at home.
Though Wang Yaping has been hailed for her achievements, some commentators and domestic media outlets haven't been able to see past her gender, often commenting on her appearance or her motherly duties. Meanwhile, two of her male counterparts — Zhai Zhigang and Ye Guangfu — have been spared such scrutiny.
"The biggest impression I got from Wang Yaping was that she didn't feel like a woman because she was relatively strong in all aspects," Jiang Changhua, a top official at the China Astronaut Research and Training Center, said during an interview Monday.
Jiang made the comments after the 41-year-old Wang became the first female taikonaut to conduct a spacewalk the previous day. A video clip of the interview on state broadcaster China Central Television has since gone viral, accusing the top official of sexist remarks.
But this isn't the first time the media coverage involving Wang has been shrouded in sexism. In one interview last month, an official said they had cosmetics ready for Wang because "female astronauts may be in a better psychological state after wearing makeup."
Meanwhile, reporters continuously ask Wang about her appearance and her family. State-run People's Daily posed "whether she would miss her family while staying in space for half a year," but spared the male astronauts the same question.
It's not just Wang who has been unable to upend China's patriarchal society despite making and breaking records as a career woman. During the Tokyo Olympics, Chinese gold medalist Gong Lijiao from the country's women's shot put team was called a "female male" by a CCTV journalist, while others asked her about plans to get married and start a family.
Editor: Bibek Bhandari.
(Header image: Wang Yaping (right) and Zhai Zhigang during the extravehicular activity, Nov. 8, 2021. CCTV+/People Visual)