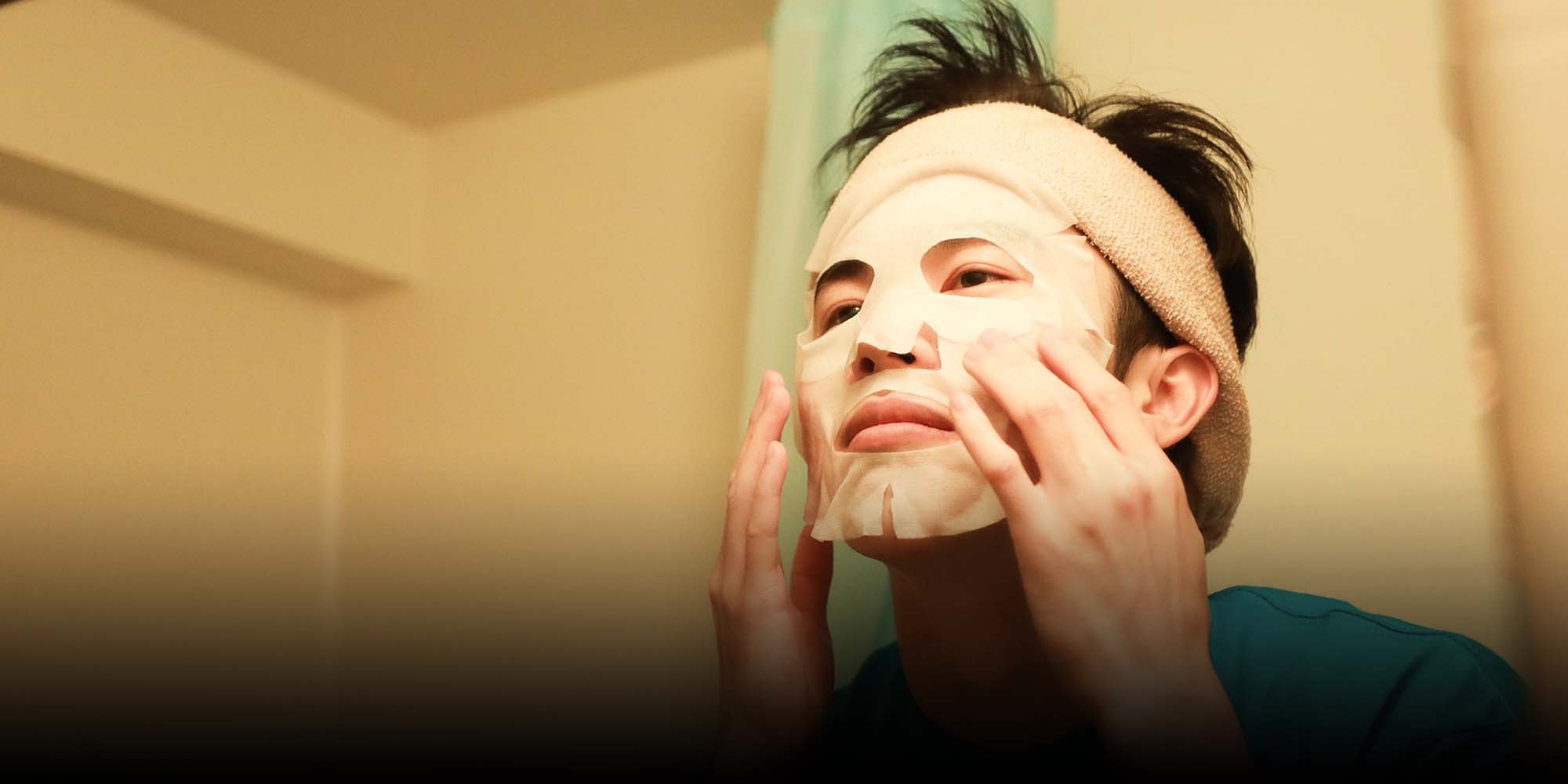 NEWS
Beauty Group Ushopal Banks On China's Male Skincare Market
Despite official criticisms of men wearing heavy makeup, beauty companies are introducing the country to new male skincare brands.
SHANGHAI — A Chinese beauty and wellness group is diversifying its portfolio by investing in a Japanese male skincare brand, a move that signifies the growing importance of China's male cosmetics market.
Ushopal announced an undisclosed amount of investment in Japan's Bulk Homme during the 4th China International Import Expo on Tuesday, with the company becoming a major shareholder in the latter. The Chinese company is also funneling money into British skincare brand Argentum, aiming to grow its global influence.
"We look at categories and brands at least two years ahead to assess the development of the market and fit for our portfolio," William Lau, a partner at Ushopal, told Sixth Tone after the expo venue. "Men's skincare is an example where we began looking at the category in 2017 and expected it to pick up in 2020."
While some of China's top beauty ambassadors, such as Li Jiaqi, are promoting "Made in China" cosmetics, Ushopal is going a step further by joining hands with international brands and diverging into male skincare products. In 2020, China's male cosmetics market grew to 16.4 billion yuan ($2.6 billion) — a year-on-year increase of about 6.6% — and is expected to reach 18 billion yuan in 2021, according to global data firm Statista.
Meanwhile, Chinese men used more than two types of facial skincare products on average last year, more than what they used in 2017, according to market research firm Mintel.
As social perceptions of the traditional definition of masculinity gradually shift, more men, including male celebrities, have embraced skincare products and makeup — once mostly used by women — into their daily regimen. However, they have been frequently mocked and labeled as "sissies" by trolls, while the country's broadcasting regulators clamp down on performers with "wrong aesthetics."
Lau declined to comment on whether such bans and intolerance toward men in makeup would affect the male cosmetics market.
Founded in Shanghai in 2017, Ushopal specializes in bringing niche luxury brands to China. Its portfolio currently includes over a dozen brands, including French perfume label Juliette has a Gun and Natura Bissé from Spain.
Lau said the target consumers for Bulk Homme are the "new generation of luxury male consumers seeking to upgrade their limited options." He added the current market in China for male consumers is similar to the growth in women's cosmetics five to 10 years ago.
(Header image: People Visual)