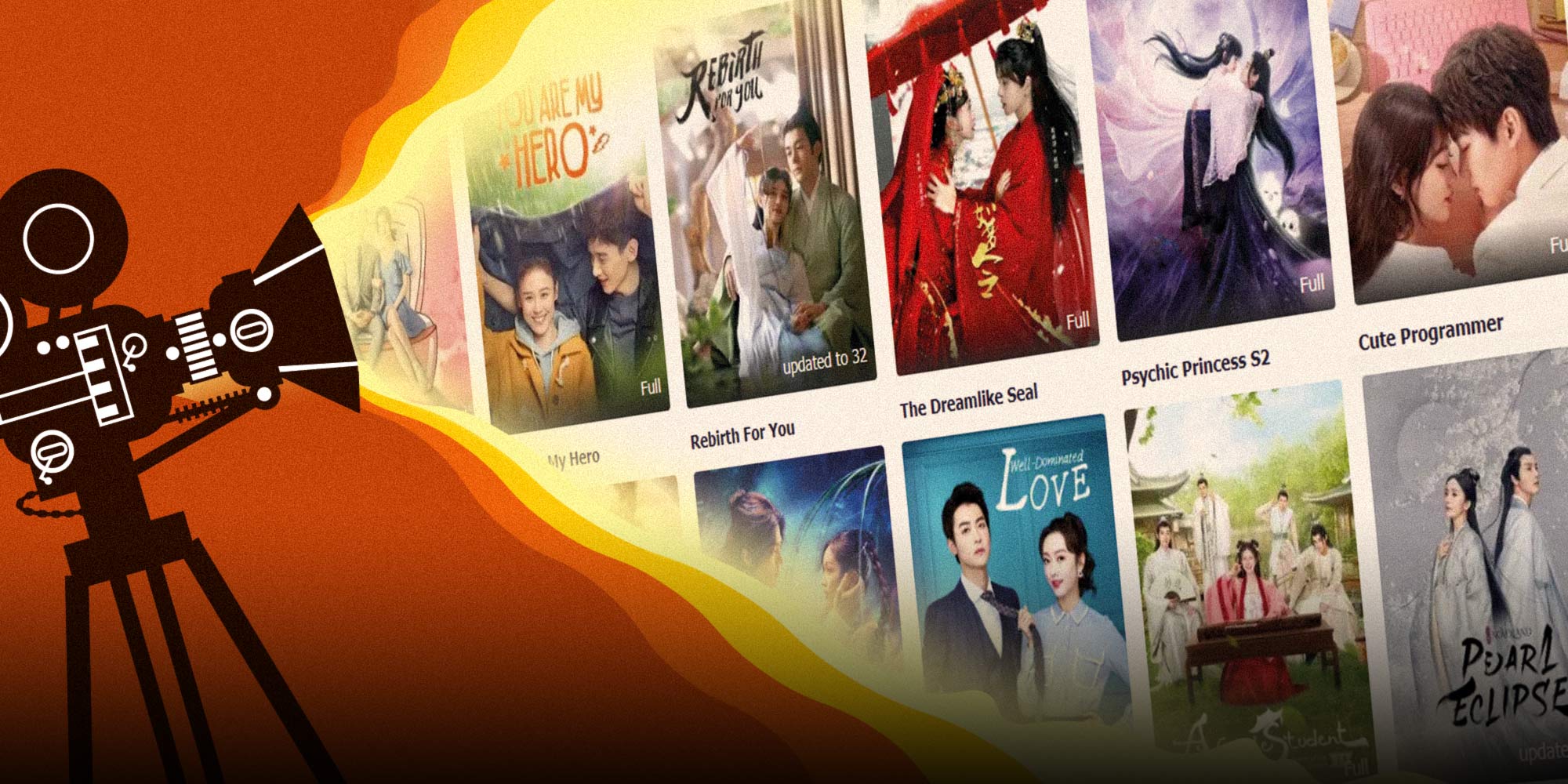 FEATURES
Will the Next 'Squid Game' Be Made in China?
Korean dramas stole the headlines in 2021. But China is also quietly emerging as a global TV powerhouse — and the U.S. streaming giants are starting to take notice.
At last month's Asian Contents Awards, Asia's answer to the Emmys, there were no prizes for guessing the main winners. Korean series were dominant once again, with Netflix-produced drama "Move to Heaven" and fantasy-horror "Sweet Home" picking up three trophies each.
It was just the latest example of the "K-wave" that has swept the world in 2021. Weeks before, another South Korean production — the dystopian series "Squid Game" — had rocketed to the top of Netflix's list of its most-watched shows of all time, becoming the platform's most popular series in 94 countries.
But that wasn't the only story to come out of this year's awards. There were also signs that another country is on the rise: China.
Chinese streaming platform iQiyi had a breakout year, with "The Long Night" — a suspense-filled crime drama starring acclaimed actor Liao Fan — picking up the prestigious Best OTT Original gong. The company received six nominations in total, almost matching its record haul of seven achieved at last year's ceremony.
iQiyi, a $6.5 billion company often referred to as China's Netflix, has ambitions to go far beyond this success over the coming years. It's increasingly focusing on producing shows capable of replicating the global popularity of K-drama.
Last December, iQiyi set up a new international office in Singapore, which is tasked with spreading the company's reach across Asia and beyond. It plans to do so by leveraging its program slate of Chinese-language content — wagering that award-winning shows like "The Long Night" can convince viewers abroad to subscribe to iQiyi's international platform.
The potential rewards are huge. The global streaming market is predicted to be worth nearly $150 billion by 2026, according to U.S. research firm Allied Market Research. The Asia-Pacific market is set to grow an eye-popping 24.7% a year over the next five years.
The question is: How big can the nascent "C-wave" really become?
Kuek Yu-Chuang, vice-president of international business at iQiyi, is adamant that Chinese TV is ready to go global. In fact, it's already happening, he says.
"We have been at the forefront of bringing Chinese content to the rest of the world," says Kuek.
In 2018, iQiyi's "Story of Yanxi Palace" — a costume drama set in the court of the Qianlong emperor — won a massive audience across Asia, becoming the world's most Googled TV show of the year. Last year, "The Bad Kids" — another iQiyi drama about three children who commit a crime — was the first Chinese series to win the Best Creative award at the Asian Content Awards.
Though iQiyi is leading the way, it's not the only Chinese player making an impression overseas. Tencent's international platform WeTV is also targeting the Asia-Pacific market, purchasing the Malaysia-based video-on-demand service iflix last year. Last month, WeTV saw actor Zhao Jinmai pick up a Best Newcomer nomination for her role in the platform's historical fantasy series "The Blessed Girl."
When iQiyi commissioned a survey of 5,200 viewers spread across 26 countries earlier this year, it found that three-quarters had sampled Chinese entertainment during the past two years.
"More than half of them had done so in the past six months, showing that C-content is a fairly recent trend," says Kuek. "The global appetite for C-content is encouraging. One in three respondents actively seek out and watch C-content, and 50% would recommend this content to others."
The trend hasn't been lost on the top American streaming platforms. Disney Plus announced in October that it had three Chinese-language shows in production. Its new period drama "Delicacies Destiny" will be created by Yu Zheng — the man behind iQiyi's smash hit "Story of Yanxi Palace."
Netflix has also released its own slate of original Chinese-language series, while simultaneously commissioning a big-budget adaptation of the Chinese sci-fi novel "The Three-Body Problem." The series, which is currently shooting in the United Kingdom, will feature several episodes directed by Derek Tsang, the Hong Kong filmmaker whose feature "Better Days" won an Oscar nomination last year.
The Chinese players, meanwhile, appear to be taking inspiration from competitors overseas. While Chinese TV has long had a reputation for prioritizing quantity over quality, companies like iQiyi are now focusing more on creating punchy mini-series that will translate easily across cultures.
The best example of this is "Light On" — iQiyi's suspense series slate that produced both "The Bad Kids" and "The Long Night." Dai Ying, a vice-president at iQiyi and the lead producer of "Light On," says the project's success is a product of its commitment to quality, innovation, and exploring universal themes.
"A solid script, excellent visuals, and great performances are at the core of the show's success," says Dai. "Plus, as 'The Long Night' shows, the 'Light On' series is in essence a eulogy for justice, which makes it particularly touching."
Chinese platforms are also forging links across the region, as they seek to tailor their offerings to international audiences. In March, iQiyi invested in Singapore-listed media group G.H.Y. Culture and Media. It also recently signed a deal to co-produce a string of titles with Clover Films, another Singapore-based outlet.
New iQiyi shows this year have included "The Ferryman: Legends of Nanyang" — a Southeast Asian-produced, Chinese-language horror series starring Lawrence Wong, the veteran Singapore-based Chinese actor. There are also two new Philippines-produced series and four Korean-language productions in the pipeline.
But industry watchers caution that China is still a long way from matching the global impact achieved by Korean dramas in recent years. Whether it can do so in the future remains an open question.
Janine Stein, editorial director at Singapore-based industry magazine ContentAsia, says iQiyi enjoys some clear advantages. It is a huge company with over 100 million paid subscribers — the vast majority in China — which gives it deeper pockets than many competitors.
"iQiyi's advantage in the Chinese content space is driven by its large distribution platform in mainland China and its ability to invest in high-end original premium drama and variety titles, which it can leverage across the region," says Stein. "Heavy investment in technology in China can also be leveraged across the region, which gives iQiyi an edge over platforms that don't have that kind of scale."
Yet Chinese content producers also face challenges on multiple fronts: political, regulatory, and creative.
In 2020, iQiyi was forced to shut down operations in Taiwan following Taipei's ban on deals with mainland video streaming services. The company has also seen several of its top shows canceled or heavily edited in recent years.
The most dramatic incident involved "Story of Yanxi Palace," which was abruptly pulled from the air in 2019 and then streaming platforms the following year. Such incidents make it harder for Chinese streaming platforms to win over audiences overseas, as viewers are less willing to commit to shows that may disappear at short notice.
"Events in mainland China — such as the suspension of blockbuster variety show 'Youth With You' season three in early May — impacts viewers across the region," says Stein. "Audiences outside China are left hanging and lose trust."
And although China's TV industry is becoming more outward-looking, it's still working out how to create shows that will be successful both domestically and overseas, Stein adds.
"The primary challenge — for iQiyi and everyone else — is developing storytelling and filmmaking styles that will appeal to regional tastes and still be successful at home," she says. "Right now, Korean filmmakers are on the whole more successful. Korean storytellers are considered better at building high points and cliff-hangers. Chinese storytelling builds more slowly, which audiences elsewhere consider to be long-winded."
Nevertheless, Chinese content is undeniably making progress. Industry insiders will hope China can follow the pathway set by South Korea: The country began making inroads at the Busan International Film Festival — which runs the Asian Contents Awards — years before the rest of the world picked up on the trend. 
Lawrence Wong, the star of new series "The Ferryman," is already openly talking about a burgeoning "C-wave." Speaking during a conference call hosted by iQiyi, he said he was excited to see the impact Chinese-language shows were having on the world — and vice-versa.
"Before this, all we heard about was the 'K-wave,'" said Wong. "The fact is that Chinese-language dramas are now reaching so many parts of the world. Fans have been reaching out to me from all over the world. I just can't wait to see what this will do, not just in terms of what it will give us, but in terms of it spurring us to produce better content."
Editor: Dominic Morgan.
(Header image: Visual elements from Jobalou/People Visual and WeTV, edited by Sixth Tone)