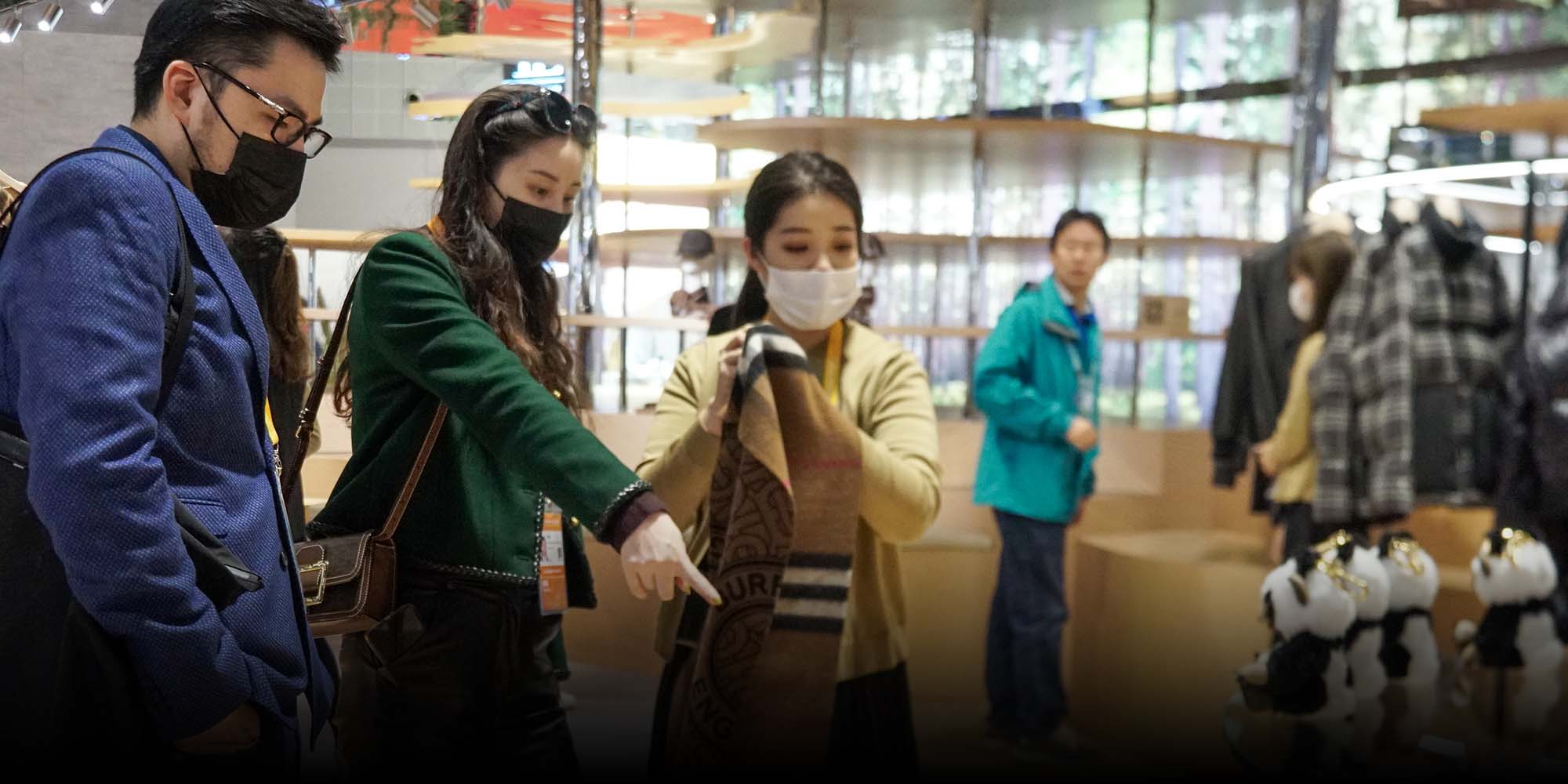 NEWS
Global Brands Wear Green at Annual Trade Show
The keyword at Shanghai Import Fair? Sustainability.
SHANGHAI – Exhibitors at the ongoing fourth China International Import Expo (CIIE) are focusing on sustainability this year, showcasing technologies and products with green themes.
Sustainability has been a hot topic in China since Beijing vowed to reach peak carbon emissions before 2030 and carbon neutrality by 2060.
General Electric (GE), which has participated in CIIE since its 2018 launch, showed gas-fired power generation, offshore wind power, hydropower, and grid solutions, promoting customized power systems that the company promises can help cities achieve a balance between economic development and de-carbonization.
The British luxury brand Burberry attended CIIE for the first time with an exhibit themed around the outdoors and nature. The exhibit features an immersive multimedia room where visitors can walk around virtual natural landscapes. Part of the collection the brand displayed at CIIE is also made of recycled nylon fabric.
The company has recently promised to cut emissions across its supply chain by 46% by 2030, and announced a "biodiversity strategy" Saturday.
Theland, one of the largest private label farms in New Zealand, introduced "low-carbon, ecological, traceable grass-fed milk," produced by what it claims is the dairy industry's first-ever transparent low-carbon supply chain. On Sunday, the first bottle of the milk arrived at the expo complete with a scannable code that allows customers to view a record of the milk's carbon footprint from the time it leaves the cow to the time it hits shelves.
"We not only hope to share the world's highest quality grass-fed milk with Chinese consumers but also embed the concept of low-carbon environmental protection and the circular economy in consumers' minds," Sheng Wenhao, CEO of Theland Asia Pacific Region, told Sixth Tone's sister publication The Paper.
Editor: David Cohen.
(Header image: Visitors at British luxury brand Burberry's nature-inspired CIIE booth, Nov. 8, 2021. Jiang Yaling/Sixth Tone)