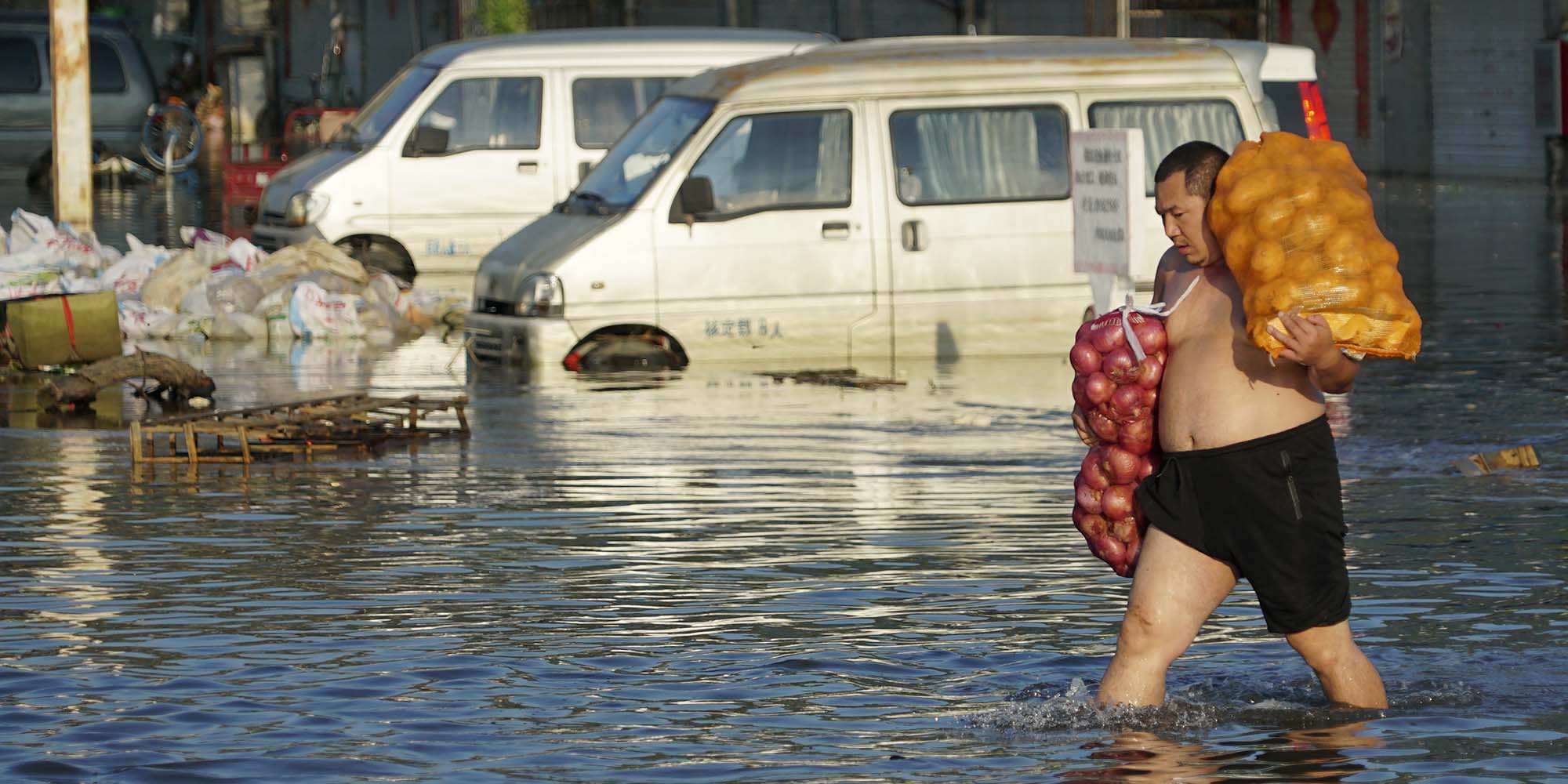 NEWS
Health Impacts of Climate Change in China Worsening, Report Says
The report in The Lancet said the country has "a unique opportunity" to increase leadership in protecting the environment and health of its people.
Extreme weather events associated with climate change, including deadly heat waves, devastating floods, and historic sandstorms, have killed hundreds of people across China over the past year. Now, in the most comprehensive analysis so far, experts warned these threats are likely to get worse in the coming years in the country.
The new report published Sunday in the British medical journal, The Lancet Public Health, supports a growing body of research from around the world demonstrating climate change is an emerging public health risk.
Here are highlights from the China-specific study, published just weeks after a separate report in The Lancet issued a "code red for a healthy future" of the world.
Disasters as a result of climate change
While fewer people are impacted by adverse weather events due to China's improved emergency preparedness, without timely and adequate adaptation plans, the increased frequency and intensity of such events could affect a larger population in the future, the report said.
Over the summer, record rainfall inundated the central Henan province, killing over 300 people. Last year, historic floods along the Yangtze River and its tributaries left over 150 people dead or missing and millions of people needing relocation.
"China has suffered from flooding since ancient times, and about three-quarters of its land is subject to flood hazards," Zhang Shihui, a lead author of the study and a doctoral researcher at Tsinghua University, told Sixth Tone. "Without better preparedness for disasters caused by extreme rainfall and flooding, China could become the world's largest victim of flooding in the future, even if all countries meet their current commitments to reduce emissions," she said.
Intensifying heat waves are another major health threat to China, especially with its aging population, the report said. In 2020, heat waves were associated with about 14,500 deaths in China, with people aged over 65 accounting for 77% of fatalities.
A warming climate also threatens to increase the spread of some infectious diseases in China, such as mosquito-borne dengue fever, which is already a concern in many southern regions of the country.
COVID-19 as an opportunity for climate action
China's ambitious announcements on curbing carbon emissions and the COVID-19 pandemic have made people more aware of the intersection of health and the environment, Zhang Chi, another author of the study and a health economics professor at Beijing Institute of Technology, told Sixth Tone.
As China recovered from the economic blows dealt by the pandemic, especially during the initial months of the COVID-19 outbreak in 2020, the country's carbon emissions grew last year by 1.2% — more than other industrial nations. Meanwhile, Chinese officials have announced lofty goals to hit peak carbon emissions by 2030 and carbon neutrality by 2060.
According to previous modelings, China's ability to reach these targets could lower global warming by 0.2 to 0.3 degrees Celsius, bringing the world closer to the Paris Agreement goal of limiting warming to 1.5 degrees Celsius.
"China is still in the process of reaching carbon peak, so our carbon emissions will continue to grow," Zhang Chi said. "The growth is a challenge in terms of whether we can reach peak carbon emissions on time or even ahead of schedule. Currently, there is no major concern because of (China's) growing clean energy production capability."
Climate change adaptation
Researchers from The Lancet report called for more health-focused adaptation policies, even if countries manage to achieve the goals outlined in the Paris Agreement.
But even in the face of increasing threats, the health economics professor Zhang Chi said China is yet to publish a national-level climate change adaptation plan, which is currently in the drafting phase. At the provincial level, only a dozen — about one-third of Chinese provinces — have either formulated or are working on a health and climate adaptation plan.
For example, even though urban green spaces can cool city areas and encourage physical activities, only nine provinces in China had a moderate or above-level "urban greenness" rating in 2020, according to the report. Provinces that fell below the threshold are home to half of China's population.
Although climate change directly impacts people's health, there is also a lack of dialogue and collaboration between the climate sector and public health sectors, according to Zhang Chi.
"People from the meteorological sector don't participate in public health decision-making," she said.
The latest report warned that climate change continues to worsen people's health in every Chinese province. However, it added that with the country's ambitious health and environmental policies, China has "a unique opportunity to increase its leadership in committing to global climate mitigation actions that benefit and protect health."
Editor: Bibek Bhandari.
(Icons: Iconscout/People Visual)
(Header image: A man carries bags of onions out of the flooded Yubei Agricultural and Aquatic Products World in Xinxiang, Henan province, July 26, 2021. People Visual)