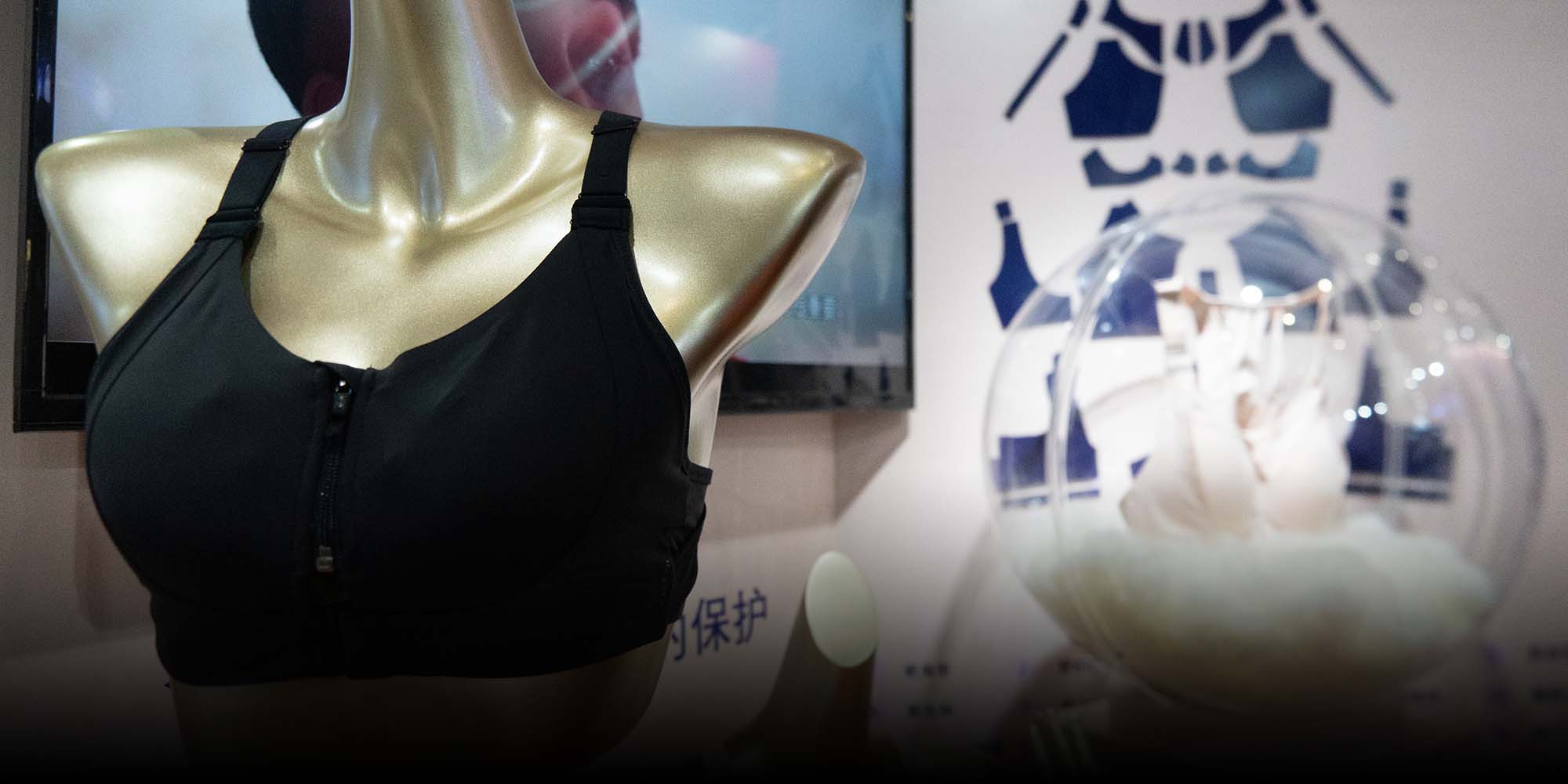 NEWS
At CIIE, Decathlon Debuts Sports Bra for Breast Cancer Survivors
The French sports retailer said the company aims to make sport accessible to everyone.
SHANGHAI — The world's leading sporting goods retailer has debuted a sports bra for breast cancer patients and survivors, hoping to make sports more accessible to women with special needs.
French retailer Decathlon said the undergarment is designed especially for women affected by breast cancer and those who have undergone a mastectomy, a surgery to remove a breast. The Jogkokoon+ front-zip sports bra was launched Monday at the ongoing China International Import Expo (CIIE) in Shanghai.
"Each time we develop products, we have one objective, which is to make sports accessible to the people," Julie Cheam, Decathlon China's running, walking, nutrition and care brand director, told Sixth Tone during the launch. "When we say we need to make sport accessible to the people, it's not only for active and healthy people, it's also for people with some special needs."
China has one of the highest numbers of breast cancer patients globally, with around 400,000 women diagnosed with the disease every year. But many of their needs, including clothing, have been overlooked by big retail brands, leaving it to specialized merchants and independent designers to fill the gap.
According to Decathlon, it took the company four years to research and develop the Jogkokoon+ product after consulting with doctors, care workers, and patients at the France-based Centre Oscar Lambret cancer treatment facility. It will launch the products for sale — including one with pockets for breast prostheses or artificial breasts — via its e-commerce platforms in China in January 2022, while release dates for other regions remain undetermined.
(Header image: Decathlon releases the front-zip sports bra Jogkokoon+ at the ongoing China International Import Expo (CIIE) in Shanghai, Nov. 8. 2021. Jiang Yaling/Sixth Tone)